Bregenz,
a small but very cute city in Austria but also kind of in Switzerland and kind of in Germany. This is the town that ends the country of Austria on the Bodensee.
One of the coolest things that really catch the eye right now at the harbour area is a giant head.
A giant head??
Yea, a giant head that is part of the Seebuhne. This is the Lake theater stage. This place is famous in the three countries mentioned above and beyond because of the location on the water of the lake.
This place really integrates the best of the setting. This stage was set for the show
RIGOLETTO (by Giuseppe Verde)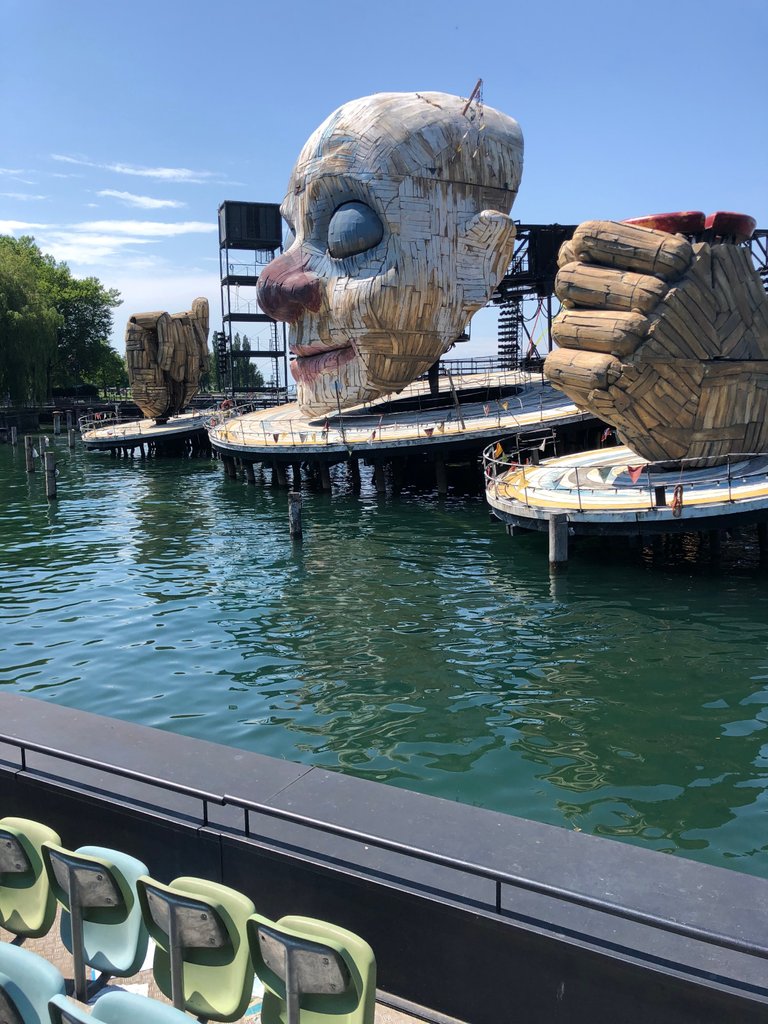 the show was meant to run in 2020 but due to the corona pandemic everything has been moved to the summer of '21
The story is about Rigoletto, the court jester of a duke. He helps the Duke lead a life of female conquests but this ends bad when the duke takes advantage of the daughter of Monterone.
The whole head ways about 20 tonnes, and is the centrepiece that is able to look left and right to interact with the audience.
The hands can move and open and reach a height of 11 meters (33ft) when opened
One of the hands even holds a giant balloon that goes up to 45 meters above the theatre, giving the whole theatre another dimension.
The whole thing took 10 months to build and the entire concept took a total of close to 3 years.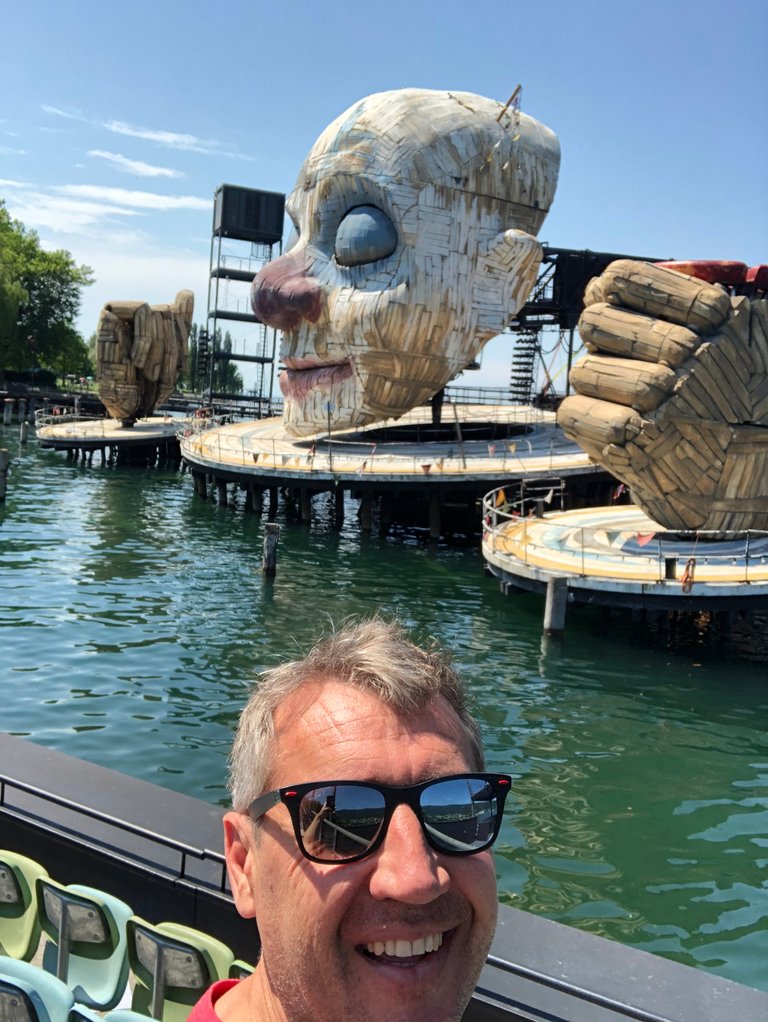 After seeing this I am really curious to see the whole show which must be super spectacular. I will have to check up a bit about Verdi but I guess that is also part of the experience.
Learning about new things and even new styles of music that I do not listen to regularly is part of growing.