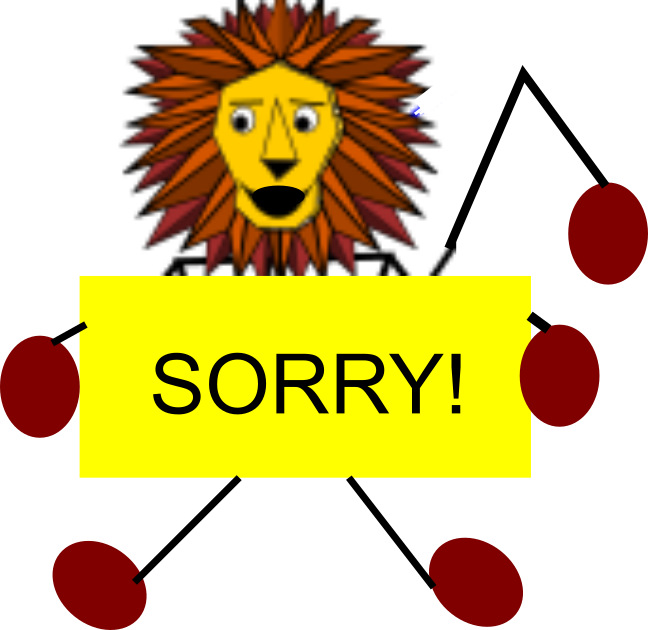 I am writing this post to formally apologize to the HIVE community for inadvertent mistakes. Kindly give me a patient hearing as I elaborate.
I used to be an active poster and supporter for some communities during 2016-17, on the Steemit platform. I created original content with my wildlife photographs and my musings about them. I always helped other community members and engaged actively.
A personal tragedy hit our family during early 2018 and I could not recover out of it soon. It had a devastating effect on my routine and life. I took to working again just to keep my depression at bay. I totally stopped posting and interacting with anyone virtually. My real world reactions also narrowed down to bare minimum.
After almost 3 years, when I recovered my composure and renewed my passion for photography, I returned to the platform - only to find that it was almost a DEAD place. I could not understand what had happened. I desperately tried to reach out to my old friends and fellow community members. In the process, someone mentioned HIVE and told me that I could find some friends there. It was very confusing for me to understand what was going on.
While I tried to read and understand what had happened and what lead to HIVE the decentralized platform which is superior in all aspects, I continued to seek out my former friends. Not realizing that I was actually repeating same content, I posted content on both platforms - just to reach out to friends - Not knowing if they would be on Steemit or Hive.
Someone (@enginewitty) pointed out that posting same content in different places actually amounts to self-plagiarism.
I had never considered this aspect of posting. It was not my intent to post duplicate stuff. Now, I understand the mistake that I have made inadvertently.
I realize that Hive is a decentralized platform with true ownership by all contributing members and have taken to Hive as my home. It is far better than the previous platforms where some individuals and their money seems to rule things.
My intention to express myself on Hive is to share my good thoughts, bring positivity and help build a better world that cares about our community, members and the planet.
I therefore, request you to pardon my earlier mistake and not look upon me as someone who is attempting spam. I am learning a lot of new things about the platform. I request you to bear with me and let me know if I make any mistakes so that I can correct them as I post further.
I also request all my friends and supporters to continue their love and affection for me.