DJane on rooftop is always fun
Introducing another new face - Jessica Harris, the other Calvi n name below the video rang a bell as probobly a promoter or supporter - Calvin Harris, her dad? A nice relaxed set of music they call #IndieDance #MelodicTechno #MelodicHouse at least - not entirely my music but to chill pretty fine to listen to.
Calvin seems not to be a family member biologically though, according to sources the nice light sounds are made by a former athlete and model from the Ukraine, she studied in Moscow.
The interesting story from a PR perspective is that she was studying once the war started and she left Moscow to visit friends in Dubai - stayed there and was pretty fast to start her music career as a professional DJane. You can not go totally wrong with nice sounds and nice faces business wise - right?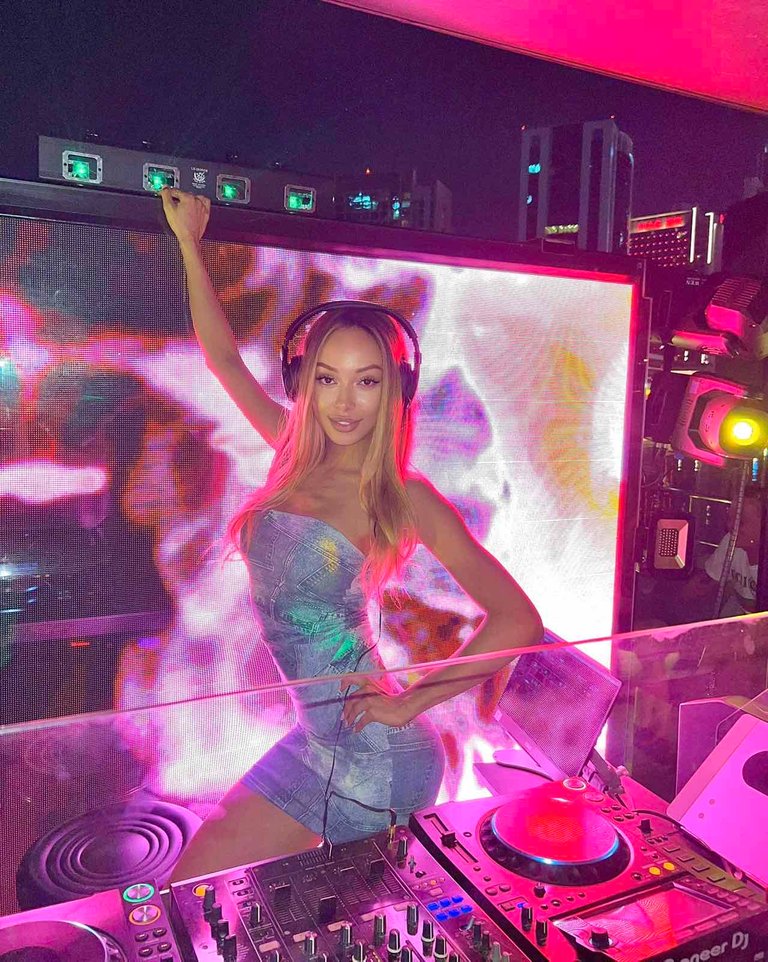 Check the Music Community on Hive - join here