(1/60 s ~ F 5.6 ~ 100 ISO ~ 44 mm)

English:
Sometimes at the seaside the sky is covered with clouds, but at the horizon the layer of clouds is much thinner or there are no clouds at all. When this situation occurs and the sun appears through the clouds during the sunset, after a dull afternoon, it is a very nice moment. The photos that I share in this post, register this situation.
Español:
En muchas ocasiones en la costa el cielo se encuentra cubierto por un manto de nubes, sin embargo el horizonte se encuentra despejado, o con muy pocas nubes. Cuando el sol aparece atravesando las nubes durante el atardecer da un espectáculo muy bonito, luego de pasar una tarde bastante anodina. Las fotografías que muestro en este post, registran esta situación.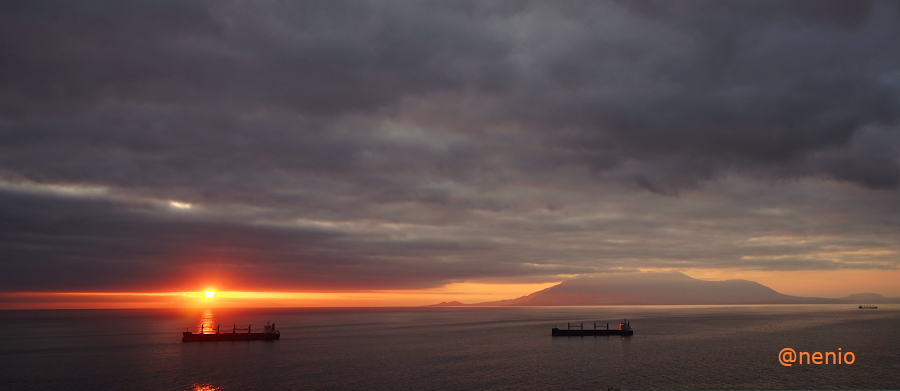 (1/60 ~ F 5.6 ~ 100 ISO ~ 28 mm)

These photos are my entry in the photo contest #sunthursday organized by @uwelang. The rules of this challenge can be read in
this post
. This is the first time that I take part in this contest.
Con estas imágenes estoy participando en el concurso fotográfico #sunthursday organizad por @uwelang. Las reglas del evento se encuentran publicadas
este post
. Siendo esta la primera vez que participo en este reto.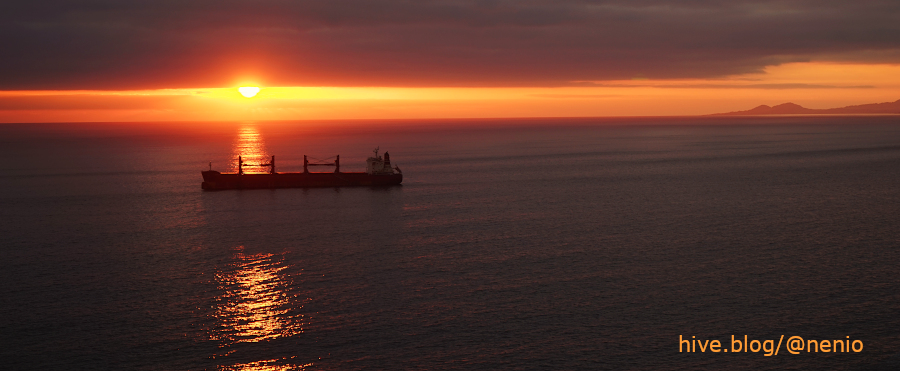 (1/80 s ~ F 5.6 ~ 100 ISO ~ 70 mm)

The photos were taken at the sea side of Antofagasta (Chile) with a Camera Sony ILCE-7 (A7) equipped with lens Sony FE 28-70/3.5-5.6 and edited with Gimp.
Las fotos fueron tomadas en el borde costero de Antofagasta utilizando una cámara Sony ILCE-7 (A7) con lente Sony 28-70/3.5-5.6 y editada con Gimp.
---
Thank you for visiting my blog. I hope that you enjoyed the post.
Gracias por pasearse por mi blog y espero que el post haya sido de su agrado.
---
I invite you to visit my recent posts:
Los invito a visitar mis posts más recientes:
---

Clouds, sea and mountain — Nubes, mar y montaña,
Starfish — Estrella de mar,
Shadows in color and b&w — Sobras en color y en b&n ,
Antofagasta Street Art,
Hive Power Up Day: Septiembre/September 2021,
Wood — Madera.

---
---

Images by @nenio — All rights reserved