You have to come with me, he said. Alone, to the beach at nightfall. She looked at him strangely. What was he trying to prove? He had been like this ever since her classmate had arrived in town. He was her best friend and they had spent time catching up on old times and he had not liked it one bit. She had noticed it and so had her classmate who had looked at her quizzically.
She asked him why he was asking her to go to the beach at night when both knew that it was not safe. He replied that he wanted to know if she would do anything as per his request to prove that she loved him without any holds. She understood that it was his insecurities that made him behave thus but in her mind, she had decided to call it quits because this - the relationship between them was taking a toxic turn and it would turn into an abusive one and that made her step back. She was practical and not some cheesy teen.
She told him that she would go because she had a plan and if it worked, she would be able to make a point to him and to any other such guy who thought that they could behave as they please and hurt women easily.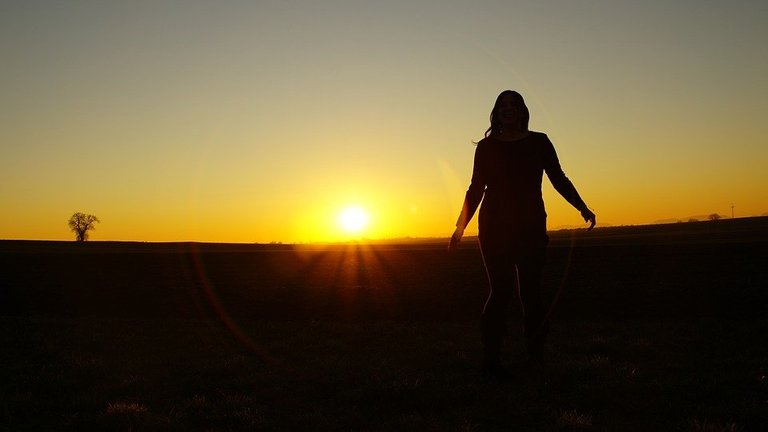 source
He was pleased to hear that she would come. He made arrangements with his friends to fake a scare and he would act like a knight in shining armor and be her hero again. His friends had other plans however and they decided to 'enjoy' their night.
She dressed in a beautiful gown and walked along the road to the beach. The lights were on by now and people were seen leaving the beach. Some people looked at her strangely. She walked on and reached the shack where she was supposed to meet him. She had made arrangements with the police who were around. They could hear anything she spoke with the help of the microphone attached to her. They had also given her a small stick which was a weapon that could shock her attacker.
She opened a packet of chips and started munching slowly. The sound of the waves calmed her nerves and she actually felt peaceful after a long time. Her brother was also nearby and that made her feel braver. He had agreed to live with her a few days before going back to his place. He had requested her to go along with him but she had always loved this small town and the bakery was her dream. He had made his friend promise to watch over her, though.
Soon, a few people came up to her and tried to grab her. She saw him standing behind another shack, waiting to come to her rescue and acting like the brave one but she had understood his motives and on her cue, the police and her brother and his friend came forward and nabbed all of them, including him.
He looked at her trying to read her mind but she smirked and turned away and walked along with her brother. He tried to shout insults but the police had him controlled and the more he misbehaved, it was sure that he would be dealt with. Unlike other women, she also took a brave step and reported the incident to the local newspaper stating that women should always be brave enough and come forward and stop the abuse.
She was once again free and this time, decided that she would not fall for such people anymore. Love was overrated anyway.
©sayee