Hello!
Well, if I do not post, then there is a reason.
Before I had time to recover from a severe allergy due to a red dust storm with a red danger zone, I got sick again.
I went to the doctor without an appointment, having previously driven into the village to take a test for coronavirus, otherwise the doctor would not accept.
And why in the village and not in my city?
Because there is no queue and this village is closer than the test site in my city.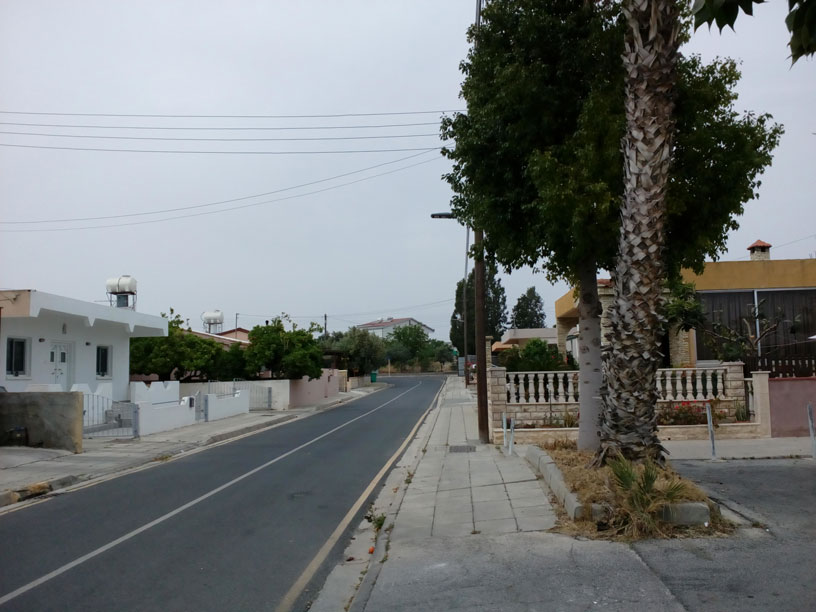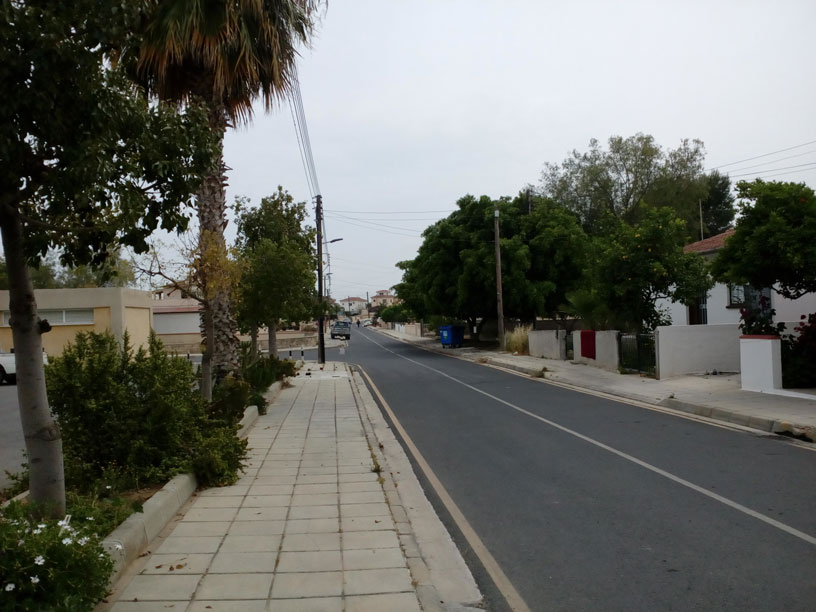 After passing the test, they offered me this chair, saying that the results would be in about 20-25 minutes.
I did not have time to sit down when this beautiful red-haired miracle with a collar around his neck came running.
The nurse told me every day this dog comes to them, they feed her and that she probably lives somewhere nearby.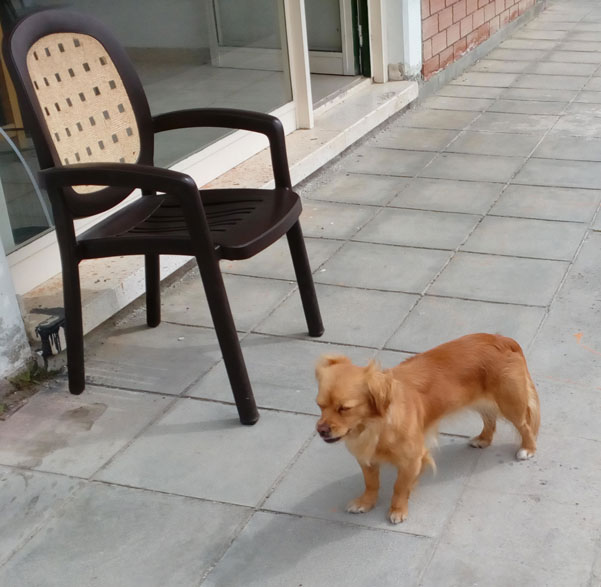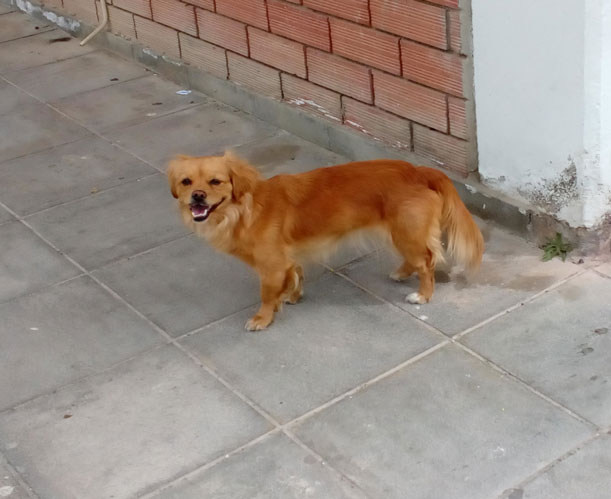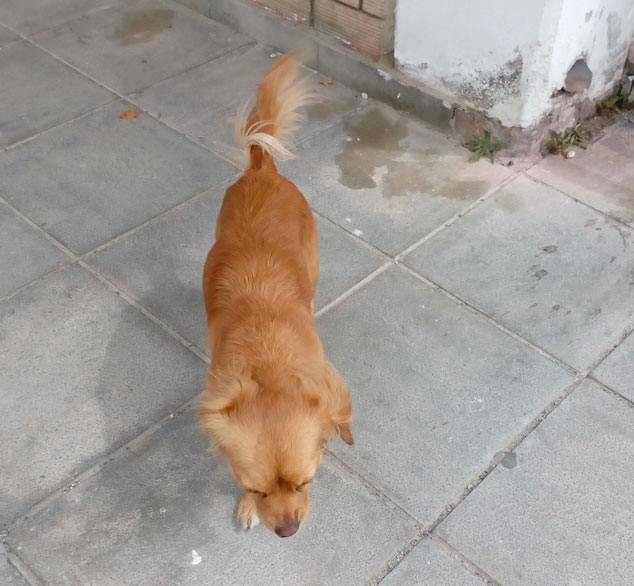 Suddenly, dogs barked somewhere, this little girl immediately got worried and ran away.
I followed her.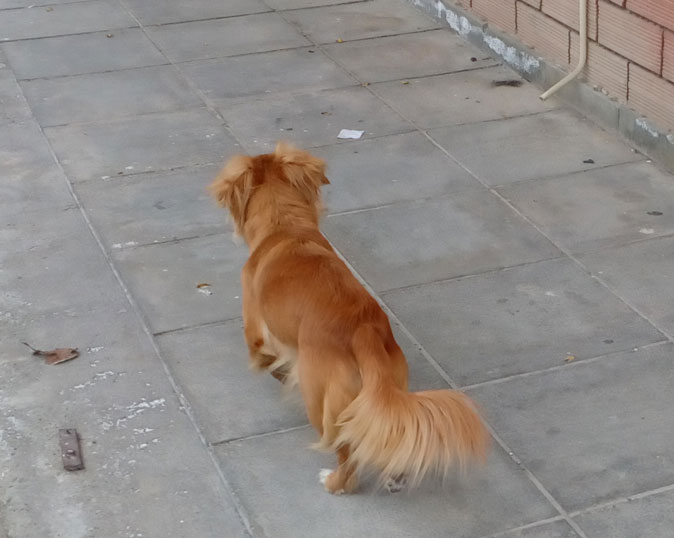 Moreover, it was very easy, since her house was across the street.
Here is her house :-)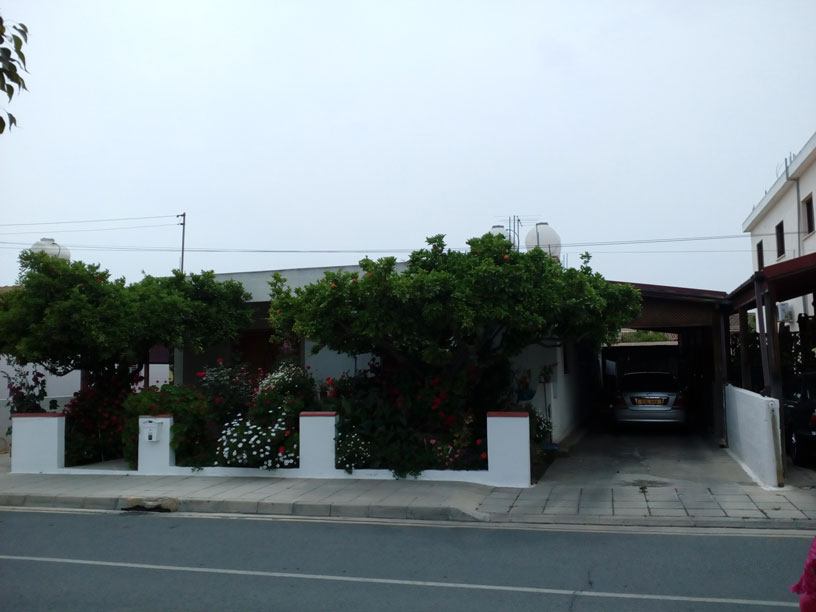 The test was negative, otherwise I was worried, because it was very painful for me to swallow and it was difficult to breathe.
As a result, I had Angina, I lay in bed for four days, but today I feel better, as you can see, I even post.
Yes, that's what happened.
Plus, there were earthquakes in Cyprus a few days ago.
In one city there were six of them in one evening with a strength of 5.8 points.
Luckily in Larnaca there was only one and the weak one.
Well, we are already used to this!
And to end this post on a good note.
This private house was on the left side of the testing point.
I was interested in a plant with blue flowers, but there were no owners of the house to ask them for its name.