Announcing STEM-Art: An Open Access Image Commission Project
As part of our continued mission to make STEEM a go-to source for high quality scientific communication with our commitment to the generation of open-access materials, today the @steemstem team is excited to present to you the #stem-art project.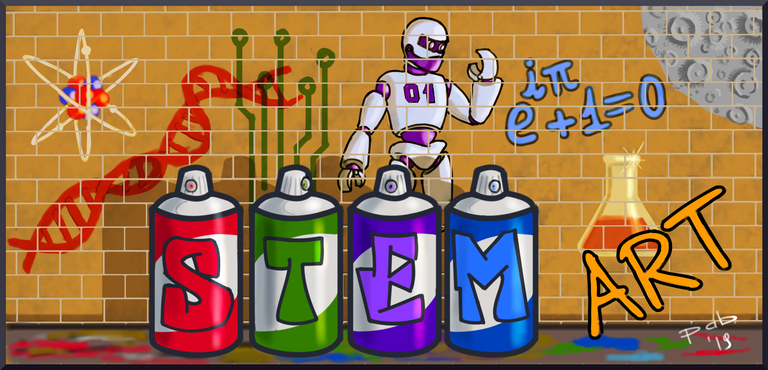 What is STEM-Art and How is SteemSTEM involved?
Whether you are an amateur STEM blogger or STEM professional, you are likely very aware of the value that a good image brings when assembling a publication. The STEM-Art project looks to provide you with a way to have unique images generated according to your specific requirements - be that for your personal blog or for a scholarly publication/text book/lecture materials/etc, at no cost to you!
By connecting STEM enthusiasts directly with artists, we can turn a request into a visual reality.
However, there is one requirement for the art commissioning and generation process: Use of this service requires that the image generated be released to the public under a Creative Commons BY 4.0 license. This license ensures that everyone who would like to use the image in the future can do so - at no cost to them. This initiative is a win for the requesting user; they get a high quality, unique image for their upcoming work at no cost to themselves. It's a win for the artist; they get to continue to build their body of work and receive a STEEM reward. It's a win for users of the future; they now have access to one more high quality image that may benefit their works as well.
You're going to get tired of all the winning!
How do I Commission a Work and What are the Rules?
Works can be commissioned through direct communication with available artists in the #stem-art room in the SteemSTEM Discord Channel. Individuals who would like to commission an image should make a request for an artist to contact them via DM and give instructions on their expected time frame, image details and more. The artist then gets to work creating the commissioned image, which must include the steemstem.io watermark: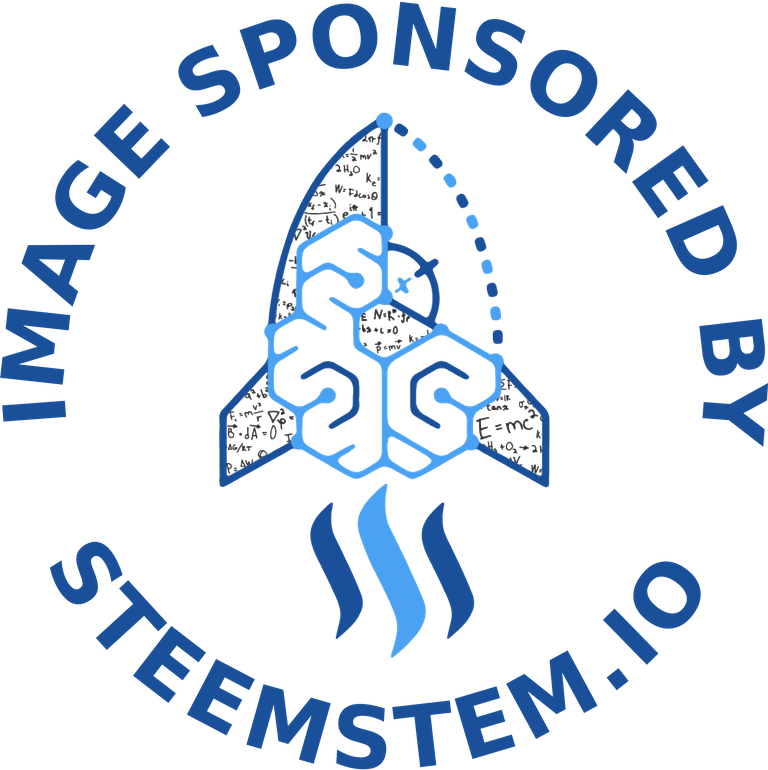 The SteemSTEM.io watermark must be added to all requested images in order to receive support from this initiative. The watermark at minumum should be set to 50% transparency and included in the image (as illustrated in most of the images here). The included SteemSTEM watermark must have at minimum the following dimensions (Dimensions). In addition to the inclusion of the watermark, participants in this initiative accept that their image will be released to the public under a Creative Commons BY 4.0 license and included in @steemstem's compendium of open source images, which can be accessed here.
Upon completion of the work and publication of a STEEM post (requirements described below), the artist places a link to the post in the discord chat for curation by the SteemSTEM team, and notifies the requester that their image is ready. That's all there is to it!
How does the Work get Paid For?
Requests commissioned by users of the STEM-Art project will be published by the artist on the STEEM blockchain in a post displaying the work, indicating its release under the Creative Commons BY 4.0 license, and will include the #stem-art tag. The steemSTEM team highly reccomends that the artist set a 5% beneficiary status to @steemstem as well as an additional 5% beneficiary status to the requesting users steem account (beneficiaries can easily be added to any post published with https://www.steemstem.io). The artist's post will then be supported by @steemstem for their work generating the open-access STEM based image. Additional gratitude can be shown by the requester in the form of a STEEM/SBD tip to the artist as well if they so wish.
What Are The Long Term Goals of STEM-Art?
Long term, STEM-Art seeks to bring additional attention to STEEM through building an open-access database of public domain images, similar to what we have with sites such as https://www.pixabay.com, but with an emphasis on images with a STEM subject matter. We feel that the unique properties of the STEEM blockchain enable us to ensure generation of a large volume of high-quality images, which can be released freely for public consumption/use while simultaneously providing a reward to the artists who showcase their talents in the works, as well as serve as long term advertising for the blockchain.
Any interested Artists who would like to join the STEM-art project please feel free to reach out to the management team on the steemSTEM discord chat.