I took a trip with the family, so I've been gone for a bit. But what better way to come back than to post some quality silver.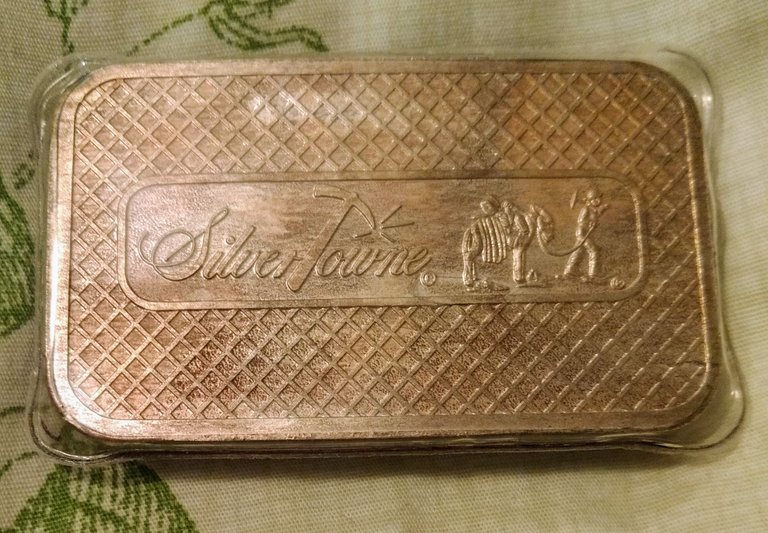 I found this one at the LCS. My LCS has had a lot of great stuff lately. I hope it continues. This is a pretty standard Silver Towne 5 ounce bar. It's got some age, and has some weird dark spots on it. It's still in the original plastic, with no holes or cracks that I can see, so I'm not sure why the random discolorations.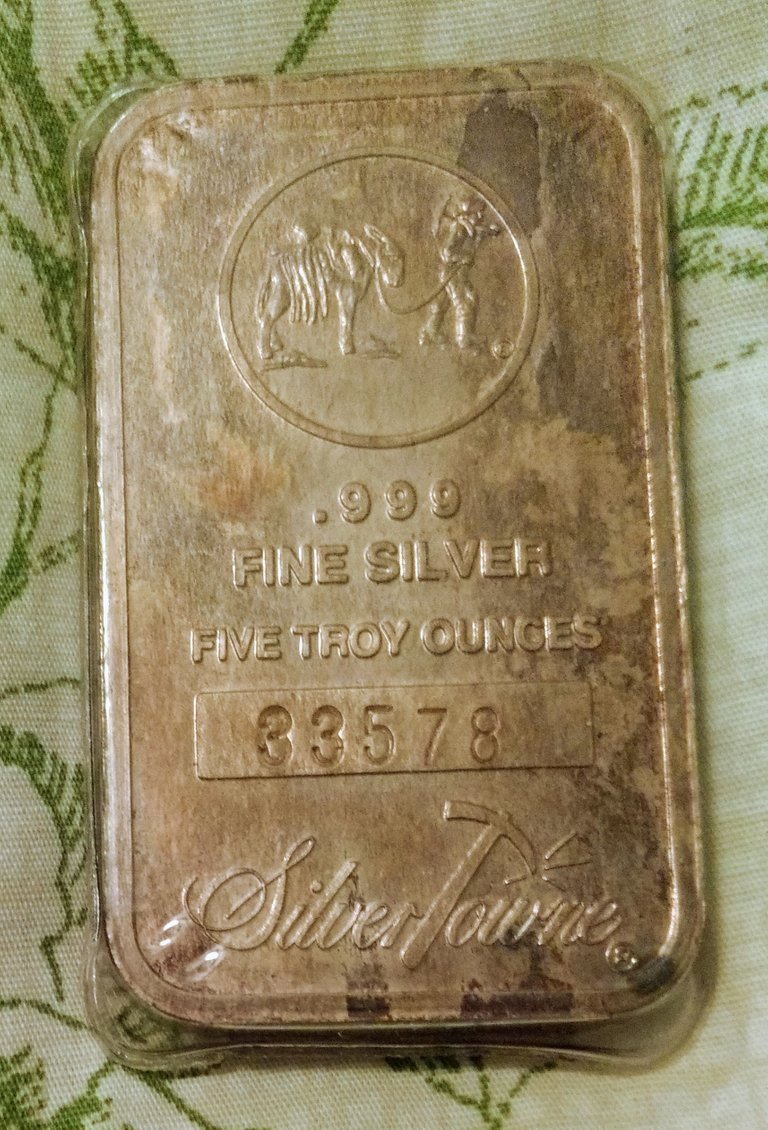 You know if it's got a serial number I'm in it.