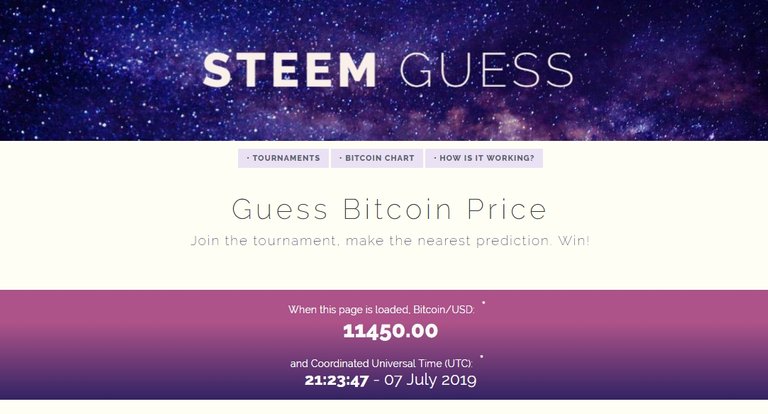 all images - Steem Guess
What is the Steem Guess?


Guessing Contest of bitcoin price.
And winner gets from losers ;)
The system organizes an automatic tournament every 4 hours - according to the UTC time. Anyone who wants to estimate the Bitcoin price is entering the tour by entering their estimates for the time(s) of their choice.
When the time comes, the person making the closest prediction wins the round.
Each guess is written on the Steem Block Chain. And also we're reading the Block Chain for to determine the winner. There is no central database of SteemGuess.
System reads the Bitcoin price through BitFinex, independent and publicly source.

Notes:
-- 8511.44 forecast, there is only visual (html) throughout the beta process. It does not participate in any rounds.
-- Sample:
For 16:00
Jane's estimate is 12500.50
Esra's estimate is 13222.44
John's estimate is 14567.89
Azra's estimate is 12345.67
Nuri's estimate is 12990.00
Harry's estimate is 14200.14
These persons may enter these rounds until 15:00 at the latest and participate in the tour.
At 16:00, the system reads the Bitcoin price from BitFinex. For exp: the price has been 13200.15
In this case, the system sends 10.20 SBD award to Esra who participated in the tournament with 2 SBD. (2 x 6 x 0.85 // yes 15% stays with SteemGuess)
-- We will also have manual controls during the beta process and afterwards
-- Yes, there are little things to do. Popup center, button edge rounding, font size.. we're working
-- We are open to suggestions and criticism, by promising to make the best effort.
-- The system is simple but still tutorial and video explanations will come.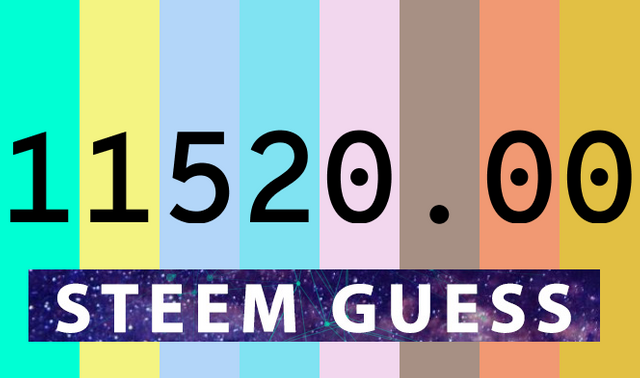 How to join tournaments in Steem Guess?


-- Login with SteemConnect
-- Enter your bitcoin price guess
-- Send tournament fee
-- Make the nearest guess and Win!
-- That's All.
---