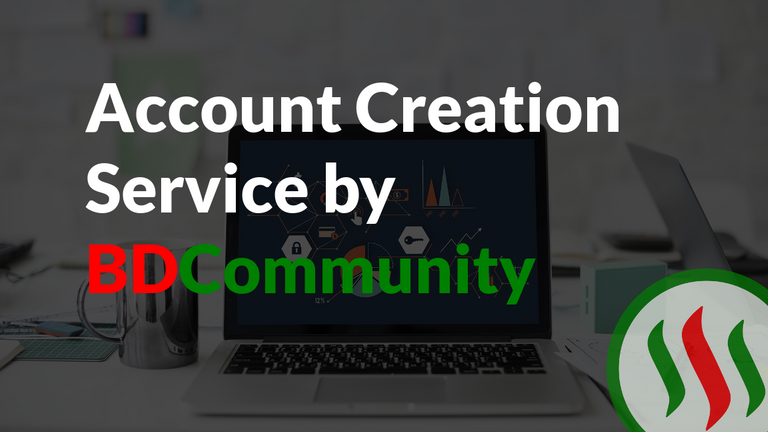 On-boarding a new user quickly on Steem is a problem. There is a waiting period of 2-14 days before anyone can get an account. Also, there is no guarantee that you'll get your new account request approved.
After Hard Fork 20, now we can claim discounted account creation tokens which can be used to create new accounts at will and for free.
From BDCommunity we are launching our own account creation service. We will create a new account for anyone for a small fee of 1.000 STEEM.
To avail our service you need to have a sponsor who is already a Steem user. If you do not know anyone, please contact us we will create an account for you after basic verification.
How To Order
Account creation service is based on our Discord server powered by BDExchange bot. You need to command the bot to create an account for you. I am going to show you step by step process below.
Step 1: Order an Account
Command:
..

order

-

account PAYER NEW_ACCOUNT_NAME

PAYER is an existing Steem username who will pay the account creation fee of 1.000 STEEM, NEW_ACCOUNT_NAMEis the new account username you want to create.
Example:
..

order

-

account reazuliqbal nobledelegator

Here I am the existing account that will pay the fee and want to create nobledelegator account.
If the name is available to register bot will respond like this:

Now the order has been placed and we need to pay the fee. We can do that from our wallet or can use the SteemConnect link (recommended). A few things to remember - we need to pay exactly 1.000 STEEM from the PAYER account we specified in the command and with the exact memo.
Step 2: Creating the Account
Command:
..

create

-account MEMO

Here MEMO is the memo we were given in the first step.
Example:
..

create

-account ACC:

67681236



When we enter this command, the bot will go out to the Blockchain and try to verify our payment. If everything was okay it will create the account we ordered and DM us the password.

Step 3: Login and Change Password
As soon as you receive the DM, login to steemit.com and change the password. Before changing the password please make sure you have saved the new one somewhere safe.
FAQ
How do you create the account?
We use claimed discounted account creation tokens to create these accounts. All the tokens are donated to us by @bdvoter and @zaku.
Why there is a fee?
We are charging a small fee of 1.000 STEEM to prevent mass account creation and abuse of the system. All the funds will be donated to BDCommunity by BDExchange.
Who will be my recovery account?
Either one of @bdvoter or @zaku will be your recovery account. You can change this anytime with a 30 days waiting period.
How many accounts one can create?
Anyone can create one account a day. If you need more and have a valid reason, please contact us.
How do I contact you?
For any support and questions, please join our Discord server and contact any of our moderators.
---
Written by @reazuliqbal for @bdcommunity.
---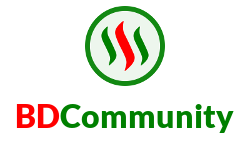 JOIN US ON