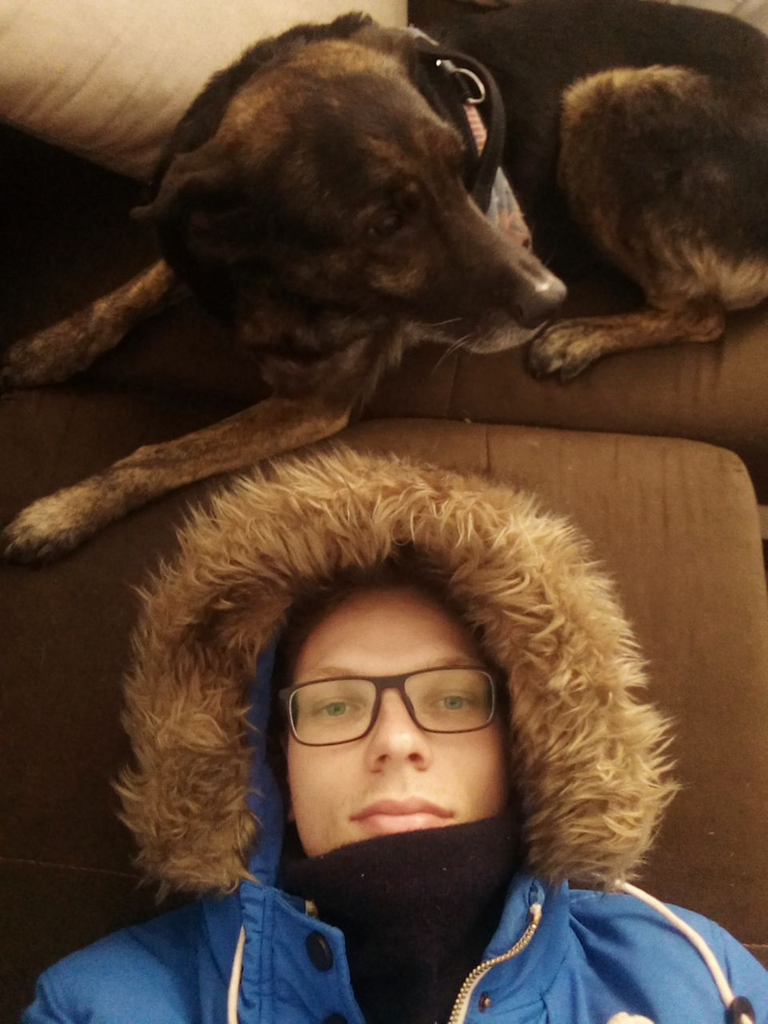 Hi guys! Long time no see. We are normal and now on the safe place. The last days I feel apathy and depression. Perhaps this is due to my hometown of Zaporozhye, which is now under threat. The shells explode closer and closer. It's good that my younger brother left there on time.
Something that worries:
My grandparents stayed in Zaporozhye. They didn't want to leave. I would like them to be safe, but old people are too attached to their homes, to the place where they live.
By the way, I tried playing music on the street! This was my first street music play in 2022. I did not earn anything, but I was glad that I did this. At the time of the music playing, I was happy! Yesterday I tried again and got a couple of coins. But I was still happy. I am a musician and I have to do this, otherwise I will lose myself.
I know what I need to do and work. I need to write new music so I can have money to live on. But I can't do it, because I worry about my grandparents, my wife is worried about her mother. She asked her to leave the city whenever possible. The mother refused to do so. Now it's not so easy. She refused to leave the city out of attachment to her belongings. This is not reasonable and creates many problems that interfere with thinking.
I understand that these are all emotions. I cannot be responsible for the conscious choices of other people. Human emotions are that prison! Heh, sometimes we drive ourselves into a dead end. I'll try to turn off my emotions and get down to business.
I also want to help everyone) But it's good. Good energy gives strength. My best friend is in a difficult situation right now. I want to get him out of there. We hope for a miracle.
Something that inspires:
When I see her posts (@zirochka), it gives me strength. If you haven't read this yet, be sure to read it. She is a superhero!
https://peakd.com/staywithukraine/@zirochka/my-wartime-diary-kyiv-ukraine-20th-day
https://peakd.com/staywithukraine/@zirochka/my-wartime-diary-kyiv-ukraine-day-24
Thinking out loud
During the war, I realized that the most difficult feeling that creates problems is attachment. Attachment to things, apartment, property. I left all my musical equipment and said goodbye to this. I took only the guitar and one backpack with basic things. And you know what I felt? Relief. Attachment destroys many people. It is a trap. Things are nothing.
Now we will train ourselves to eat less, consume less, have less. It cleanses the mind and soul. This is a useful skill to move on.
I hate politics but I have to understand this garbage. European Union sold weapons to Russia from 2014 to 2020 despite the ban on doing so. In fact, our Ukrainian citizens are now being killed from the weapons of the European Union... Politicians love to talk and shake hands, but the price of these conversations is human lives...
Nothing surprising. We just fell under the hot sword of one of the riders of the apocalypse. I think @andrewmarkmusic understands what I'm talking about because he's talked about these things before.
Those who can take responsibility and create a temple within themselves will be saved.
I wish strength and safety to all of us!
---
Dear friends, if you want to help my family, you can support us on NFT. With my wife we do this music cards on Ukrainian traditional instrument Bandura.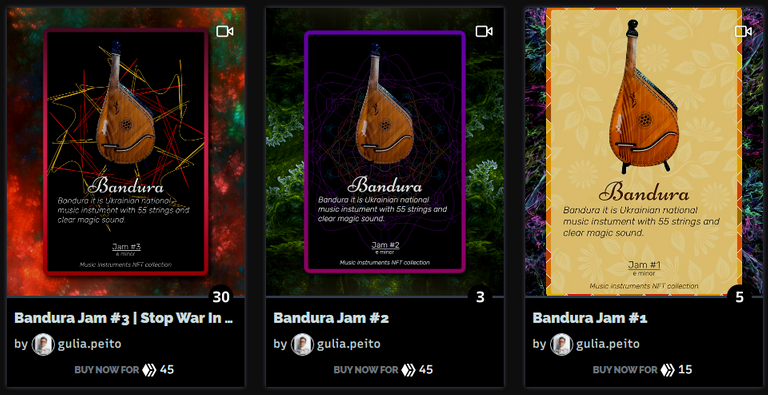 Support here: https://nftshowroom.com/gulia.peito/gallery
All funds go to help my family and my friends who really need help, because cannot work with this situation and need just basic things to live. Thanks dear!
Each upvote have matter. God bless you!