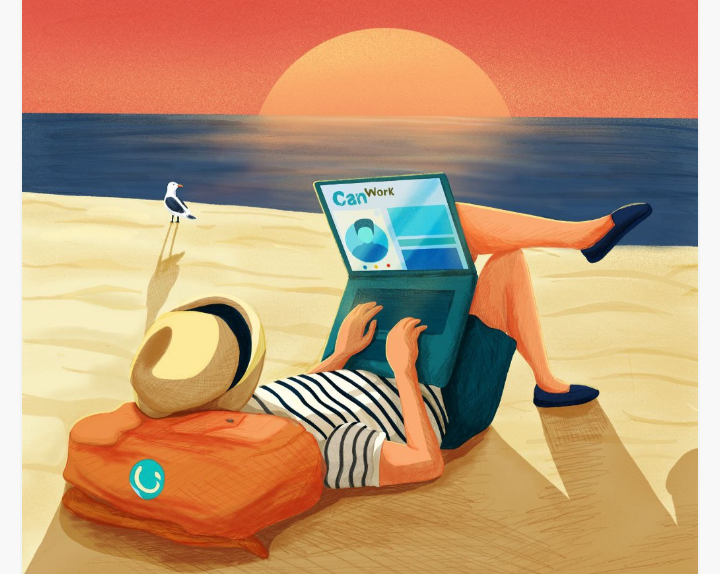 ---
Is education truly meaningful if you can't experience the freedom it ought to give?
No, I think not!
The traditional system of schooling and employment has long been structured this way.
Go to school >> Graduate with good grades >> Secure a good paying Job >> Work non-stop till you barely have the strength to work no more >> Retire with regrets over the time you ought to have had for yourself.
This has been the structure the ruler of the system devise to keep their subjects loyal to their ruling.
However, things are starting to take new shapes. The world of men is evolving, so is our view of many life activities. Gone are the days when a fellow will prefer a 9-5 job with a monthly salary of $30,000 over his own personal business with $20,000 monthly profits that "pay the bills".
Everyone now craves the taste of "freedom". A desire that has metamorphosed and created a legion of freedom-seeking-workers generally known as freelancers.
The joy of freelancing is no small one.
You can dictate the time you want to work >> Where you want to work >> When you want to work >> How frequent you are willing to work and >> The type of job you want to take.
The desire to take charge of individual self work-life is growing so is the demand for it.
However, established pioneering platforms that oversee fair settlements of job delivery and payment between the two parties involved have grown from trusted adjudicators into fees sucking parasites.
Why should I part away with as much as $200 over a $1,000 job while I still have a tax to pay? Yet, there is another 3-4% in fees to send the money to my bank by another party.
Well, I shouldn't! And CanWork has chosen to disrupt the industry with just 1% in fees.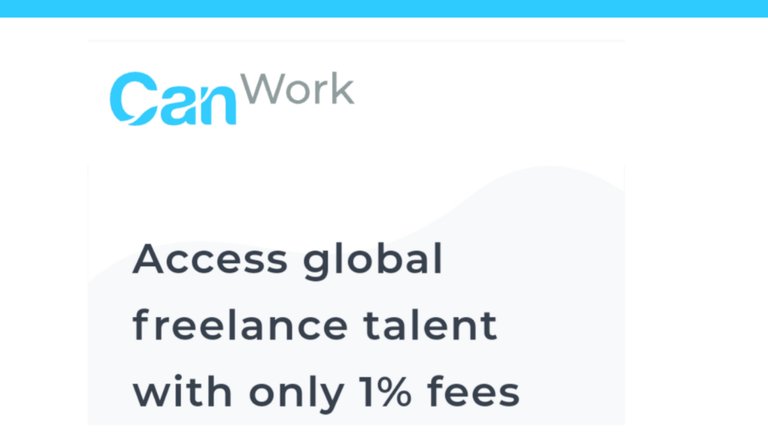 image extracted from the product site | edited by me
---
Packed with many benefits the blockchain has to offer this niche, CanWork combined many blockchain technological advantages to
Propagate fast delivery of jobs.
Ensure fast payment of services rendered by a provider (almost immediately a job is confirmed by both parties).
Formulate dispute resolutions that are not biased.
Create a trustless payment gateway via the power of smart contracts.
Guard against cryptocurrency volatility risk by using a hedge escrow.
Keep a big smile on providers face by requesting a deduction of only 1% of job payment.
The list above is enticing and may inflict a kind of impression that CanWork looks like the perfect system for this niche.
However, the reality is far from that.
CanWork is not yet the holy-grail.
As expected of any startup, especially one in a nascent space such as the blockchain space. There are big challenges to overcome and many features to implement.
The project started in late 2017 and so far there is a lot to tell about their journey.
For my part, I happened to be one of the earlier supporters of this project right before their ICO to this hour. If I go by fair judgments CanYa the parent body of the product CanWork has done a good job to deliver on their promises. A good testimony of this is their flagship product " CanWork" which has been refined over and over and is now durable for use.
Talking about the product.
CanWork is a decentralized freelance marketplace where global talents of service providers can be hired for work.
As a blockchain project, the platform makes use of cryptocurrency in the settlement of payments.
The use of cryptocurrency may raises concerns about their price fluctuation since many jobs are expected to be delivered after several hours, days or weeks. And this is the reason why CanWork adopted the use of hedge escrow to maintain the price of a contract until it's execution. This is made possible by many different contracts and a pool - a topic that is outside the context of this post.
The native cryptocurrency that power the CanYa ecosystem is known as CAN and is used in many operations like payments, DAO staking, reward distribution, and many other operations. I will discuss this more down the post.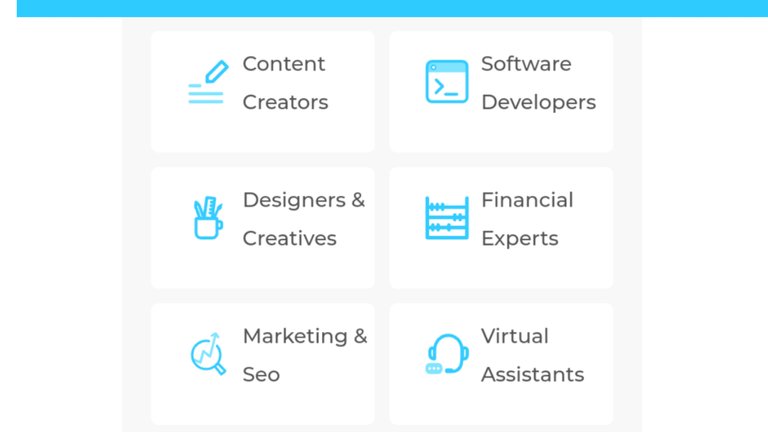 image extracted from the product site | edited by me
---
Although, there is a lot of room to improve and better refine the product/website design and layout. Nevertheless, CanWork still offers a good standard website with essential features that
are necessary for good interaction between a client and a service provider.
Apart from the website, there is a suite of tools that could aid better cooperation and communication between clients and providers.
Such tools include:
Getting Started With CanWork
As with any traditional platform, to begin interacting one has to first signup or sign in. If you navigate your browser to CanWork.io home you will find a display of a website that looks like this.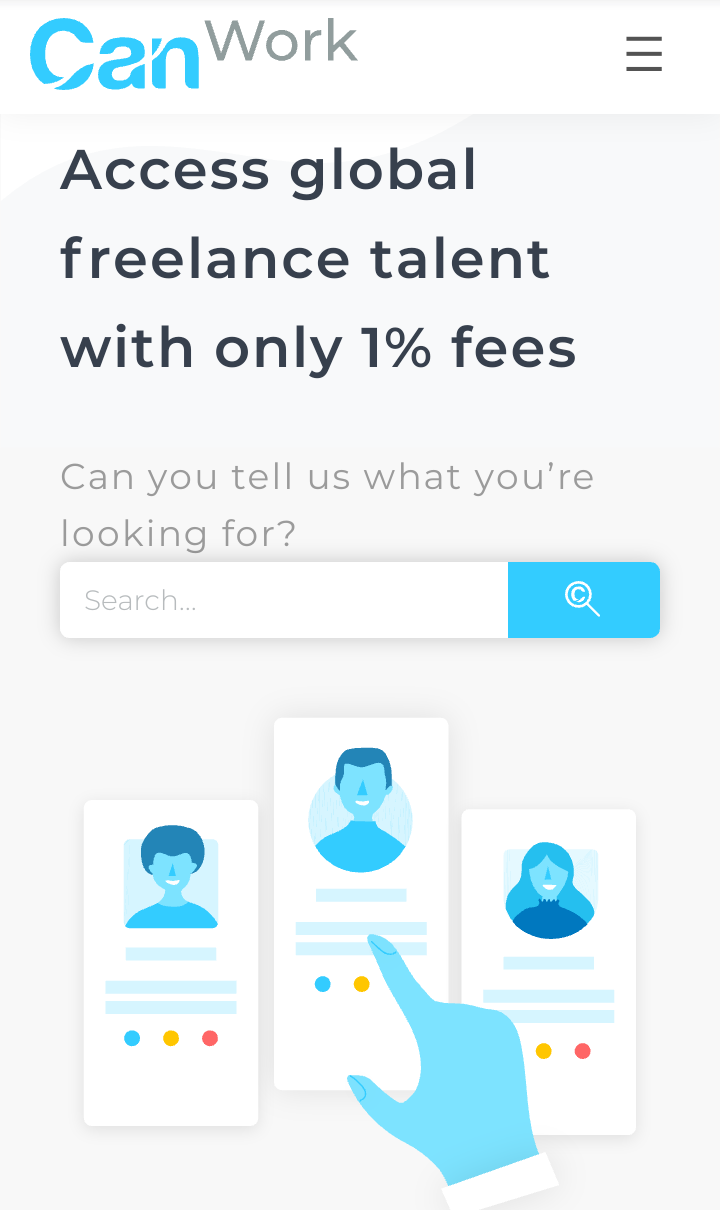 If you are a client you can search the type of service you want to hire using the search box as displayed above.
If you are the type that likes to explore, strolling a little bit down would take you to a section where generic lists of service are displayed like Content Creators, Developers, Designers, and
others or you can even interact with handpicked providers displayed on the page.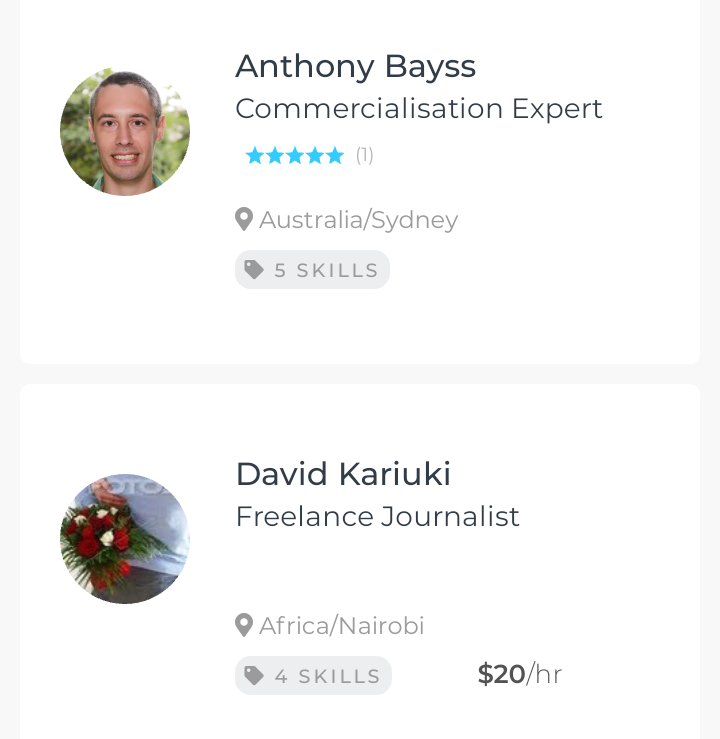 As a service provider, you will be required to signup with CanWork before you can list your service (a client needs to sign up too but with different requirements).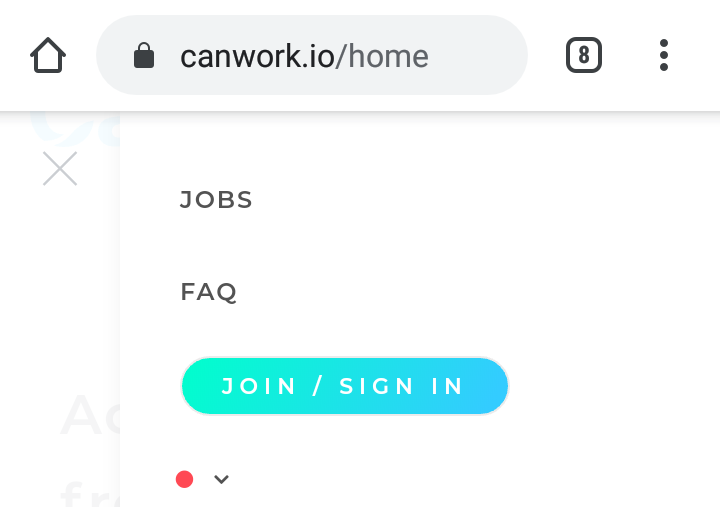 The signup/sign-in process is a simple step that requires either your Google or Facebook account authentication.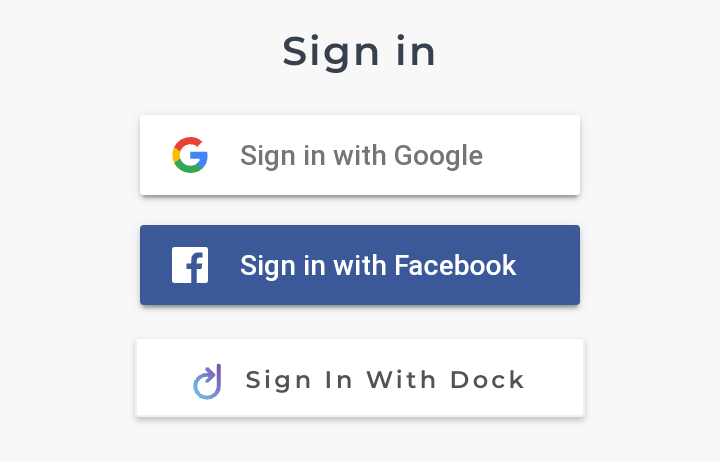 Do not mind the third option "Dock" it doesn't work for the moment being, it was a trial experiment to keep user details private and go total decentralized but the gateway app is non-functioning.
---
To have a smooth signup experience, I would suggest you choose the Google option. After authentication your signup option.
You will be greeted with this page.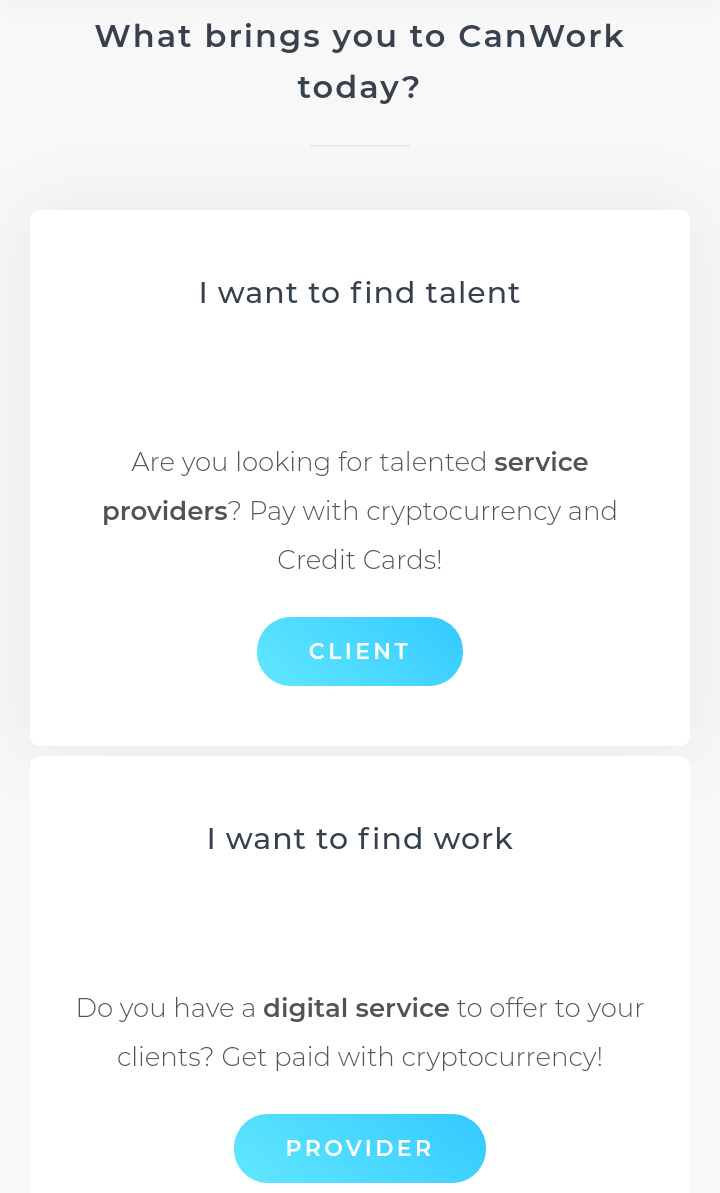 You can choose to complete your profile as a provider by clicking the provider box or sign up as a client if you are looking to hire workers.
The process takes just a few seconds which may go up to some minutes for service providers as there is a need to create a compelling profile for more description about what you do.
Interacting with the CanWork website is hassle-free and is even gracefully easy to the eye by its simple design.
---
My Personal Experience With CanWork As A Service Provider
As you would expect of a blockchain and crypto enthusiast who has some skill set he can offer. I sign up to CanWork and list my service following similar steps as described above. Blockchain is new, crypto is new, so is the exposure of projects which are building around their concepts low. It took a while before I could find a job in my category. In fact, my first job was an off site invitation. After bidding on a job post listed by my client. A chat opened indicating my bid on the job with a call to action linking back to the job.
After discussing the details of the job with my client with a mutual agreement between the two of us via the chat box. The job offer was accepted and the full payment of the job was sent to an escrow contract ( you can personally verify the transaction details to know the actual amount).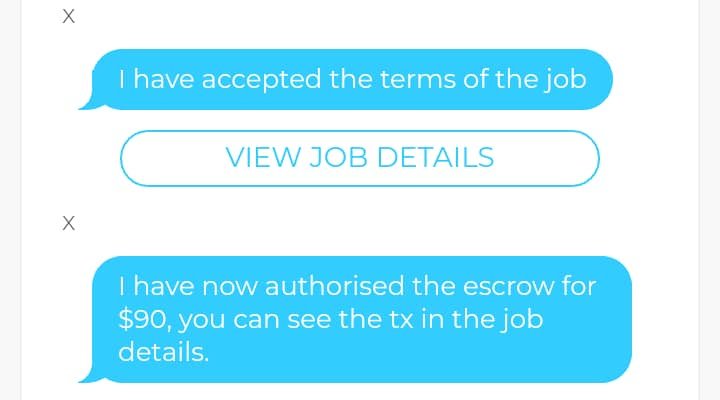 This is the power of blockchain and smart contracts in action as you do not need to trust any third party for payments. Payment is released once both parties arrive at a successful
conclusion. My payment was released marked my job as being completed.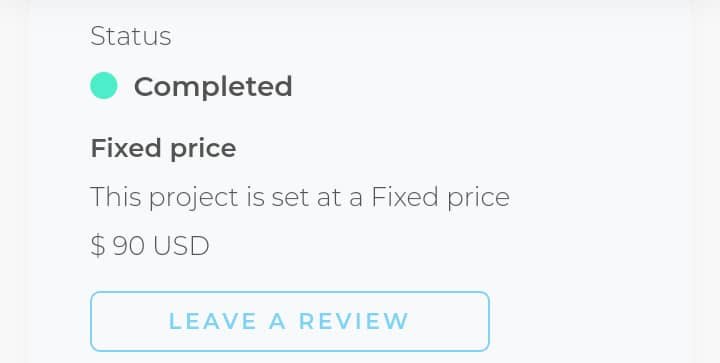 I was even left a positive review by my client.
My experience from the job start to completion was superb and I was even able to extend the service contract with my client. As you would notice, there was a healthy communication between me and my clients on the CANwork Chatbox which did a lot to ease my delivering and follow the right description of the job. With my own experience I could attest CANwork is ready and a viable product for freelance job offerings, payments, and delivery.
More About The CAN Token (The Hybrid ERC-20 And BEP-2 Token)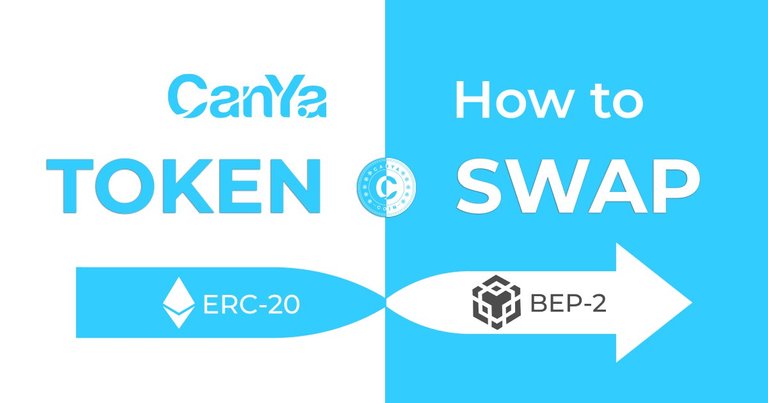 The CAN token is the native cryptocurrency powering the CanYa ecosystem. Initially, the token was a lone ERC-20 token and base it's activities on the Ethereum blockchain but the scalability issue with Ethereum allows the CanYa team to move to a more scalable environment like the Binance Chain.
Currently, the token exists as both ERC-20 token and BEP-2 until all of its Ethereum tokens are swapped to into BEP-2 tokens( this will happen until 2020).
Moving forward, the CanYa team is basing further development of their ecosystem and products on the Binance Chain and they are even being considered as a flagship product of Binance due to their credibility and dedication.
This is an article that explains more on their relationship with Binance and here is a guide on how to make the token swap
Just as a quick rundown
The Positive Sides Of CanWork
1% fees as compared to 20% of legacy platforms
Fast delivery of job
Fast delivery of payment
Trustless settlements.
Hedge escrow against cryptocurrency price volatility
Area That Needs Improvement
Better marketing to allow for great exposure and adoption
Good volume of the CAN token (the current volume is not encouraging)
More extensibility and features to the website.
---
Conclusion
Freelance is a space that needs urgent solution blockchain has to offer, judging by the current state of things, CanWork is on the right path in building the right tools for these freedom workers. The experience so far is great but it could be improved.
My Rating
4.6 of 5 stars (satisfied), based on own personal experience.
Useful Links
Credits
All images and screenshots were sourced from the CanWork webiste.