YES, I BELIEVE IT DID.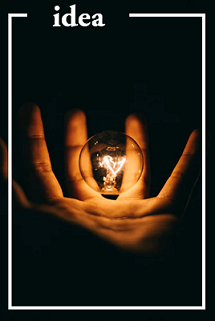 Four years ago, I had an idea. I've had a LOT of ideas. Some were awesome - some... not! But I really believed THIS idea was something special. After a lot of brick walls and detours, this year I decided that I wanted to launch this idea on Steemit. Why? Because I love Steemit. I love the community here, I love the support here - and I believe that this place can be INCREDIBLE.
---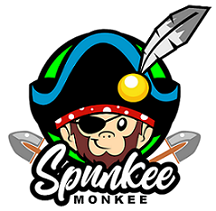 As soon as I decided to go for it - the FLOODGATES opened! It has been absolutely overwhelming to see the ways that people are coming alongside this project because they BELIEVE in it! Everything is happening so fast, and I just want to thank so many people for supporting this and supporting me! Thank you so much! I'm celebrating tonight - and I know you're all celebrating with me!!!! (Wanna know what Spunkee Monkee is? Check it out!!!)
On Saturday, I asked if I could be on @aggroed's show about dapps - IF there were a few minutes left at the end. He had never heard of me, never heard of my idea - but still graciously said, "Sure!" I waited for my turn, but so many people came on to share their awesome projects - time was slipping away. I worried that I wouldn't be able to do it justice with the few minutes left! I tried my best, but in the end I was 30 seconds too long! The best part of my presentation was cut off because the other radio show had been given the mic!
Oh, I was so disappointed! But, I tried - right?
Instead of being a "walk-on" for the show - @aggroed invited me to be an invited guest on his show for the next day! YES! He said we could talk for 15 minutes all about Spunkee Monkee! (@spunkeemonkee)
But we didn't talk for 15 minutes
WE TALKED FOR 75 MINUTES!!!
And just when I thought it couldn't get any better... Could it GET any better???? YES!!!!! I had applied for a 5000 SP delegation, and though I thought I had offered a great price, no one fulfilled the lease delegation. The request was returned to me, so now I had to apply all over again! @aggroed asked me what my next step was.
"As soon as this show is over, I'm applying for the 5000SP lease again!" (-me)
"Don't worry! I already took care of it for you! There's your 5000 SP delegation" (-@aggroed)
THANK YOU SO MUCH @AGGROED
I am still beaming with joy and appreciation from your support! Thank you so much for all your attention and interest and for having faith in this idea enough to delegate your power to it! I'm so looking forward to coming back to your show to follow-up, and I'm hoping that we will have TONS of data and updates to impress you!!!
---
Idea Image Source
Argos Font by Dieter Steffman
Spunkee Monkee images created by the amazing @jimramones. Only use Spunkee Monkee images with permission. Amazing banner created by @liberty-minded
CREATE YOUR OWN @REVIEWME PROFILE TO START EARNING CREDIBILITY STARS FROM THE COMMUNITY!


CREATING YOUR PROFILE IS EASY! JUST FOLLOW THE STEPS HERE ☜(ˆ▿ˆc)]