I've had a lot more losses than wins in the last few days. Now I think most of the more powerful collections have moved into Champion League and I have been doing better in Diamond.
I just won a pretty cool battle which also completed a Daily Quest that I don't like too much - No Neutrals. Luckily you only have to win 3 without Neutral cards to complete it. I had won 2, and then this battle happened...
https://steemmonsters.com?p=battle&id=sl_9a4df4b48e08a40af8ce8d100f67bf1c&ref=kennybot
It was a low mana fight and I put almost everything into my tank. the mighty Gold Foil Legendary Magnor! Behind him was just one ally, a Flame Imp, since it's always good to have a magic fighter, plus it added speed to the team. Of course the opponent's summoner added reflection to all its monsters and my Imp wasn't going to last long.
You can click the link above to see the battle play out. But I'll tell you that when my Magnor gets Enraged, it's like a steam roller, running over everything in its path!
I did win, and I got a ton of DEC, yayyyy! 😃👍
And that means more SPS in the daily airdrop!!! 💲🥳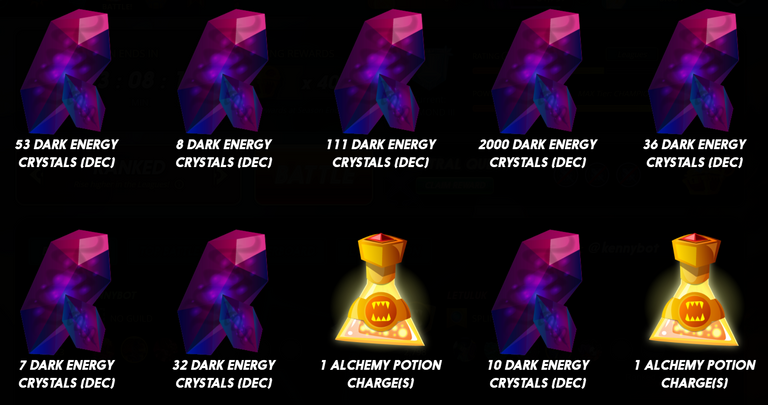 Good luck in your battles as we finish the Splinterlands Season!