I just got a Dragon Quest and this is the first Dragon battle I just completed. I hope to complete this quest with 5 Dragon wins in the next half hour. I think I can do it!
Here's the start of this first Dragon Quest battle. I went with my +1 Magic Attack Summoner, my Level 9 DELWYN DRAGONSCALE! Of course I LOVE to chose Water to go with him. Gotta rely on my powerful Magic attackers! But that was not an option so I chose Earth which has a Magic attacker that drops the opponent's magic attacks by 1 and can give a poison debuff to an enemy card! I had my standard 2 dragon magic cards since I had a dragon summoner, so I still felt good about my magic attacks.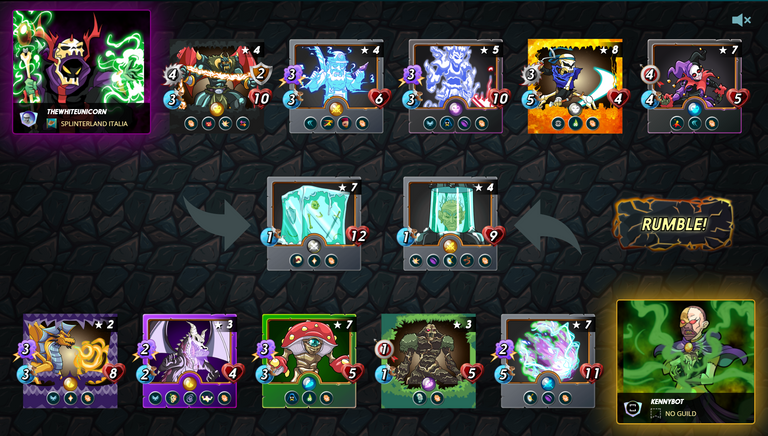 You can see I'm up against a Death Summoner with a Legendary monster and a powerful ranger and 2 Magicians - one of which is going to take 1 attack away from my magicians!
I was feeling that my 4 magic attackers would prevail with the help of mister brain in a vat tanking up front - well not attack tanking but putting up a pretty nice defense giving the mages time to do the damage they do!
What happened? Watch!
https://steemmonsters.com?p=battle&id=sl_849ab61afd765012b57611445828ff1b&ref=kennybot
DELWYN DRAGONSCALE Value on 8/13/21
I have a bunch of Level 1s which are now worth $1.38 but my Level 9 guy has 305 BCX and its Estimated Value right now is $422!