Continuing my evaluation of cards I received from the Kickstarter campaign, we've got three rare Neutral monsters. These are the GOBLIN CHARIOT, ELVEN MYSTIC, and TOWER GRIFFIN.

Cards 2297-2326/2500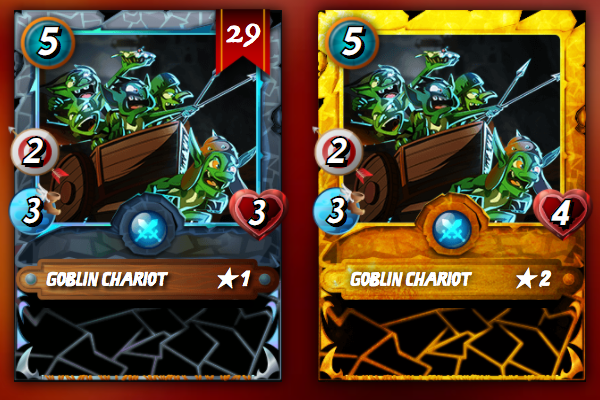 The GOBLIN CHARIOT is a 5-mana ranged card. It's more or less a ranged damage filler card, with nothing in the way of special abilities.
---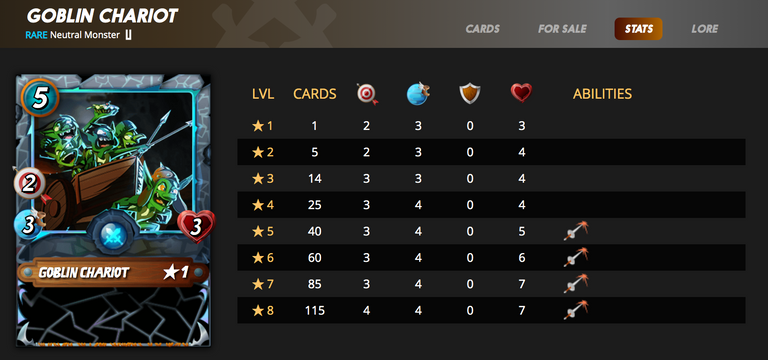 I could see eventually putting some resources into this card, but unless it's maxed out it's not very useful to me. With other ranged neutral cards like the CYCLOPS(Beta), CENTAUR(Beta), and MANTOID, I don't see much use for this one unless we get a neutral only summoner. For now I'm just going to hang on to the cards.
Verdict: Keep and don't combine cards. Sell the gold foil.

Cards 2327-2355/2500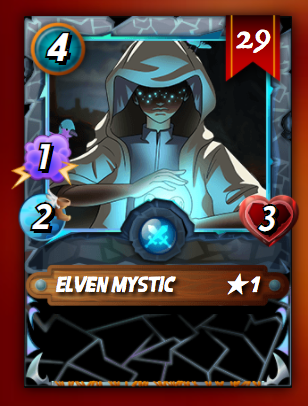 Next up we've got the ELVEN MYSTIC, a 4-mana magic caster.
---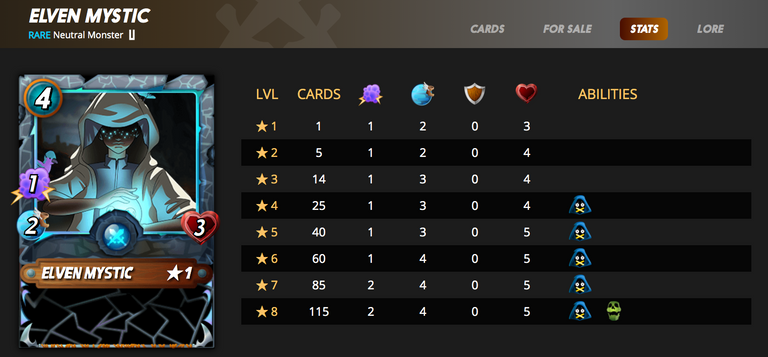 While this card has some potentially useful debuffs, maxed out it only does 2 damage. For one less mana, I've got an ENCHANTED PIXIE(Beta), which has the same damage and speed. For one more mana, I've got a 4-damage nuker in the form of the MAGI SPHYNX(Beta). If I find myself craving more magic damage in Little League rounds, I might consider upgrading this card. But for now I'm ambivalent.
Verdict: Keep individual cards for now.

Cards 2356-2380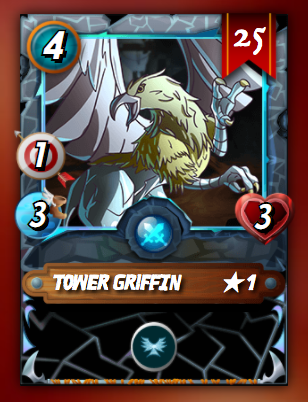 The TOWER GRIFFIN is my favorite of the three cards, but that's not saying a whole lot. Why? Because it is the first neutral card to offer the Protect ability, and it does so using 4 mana.
---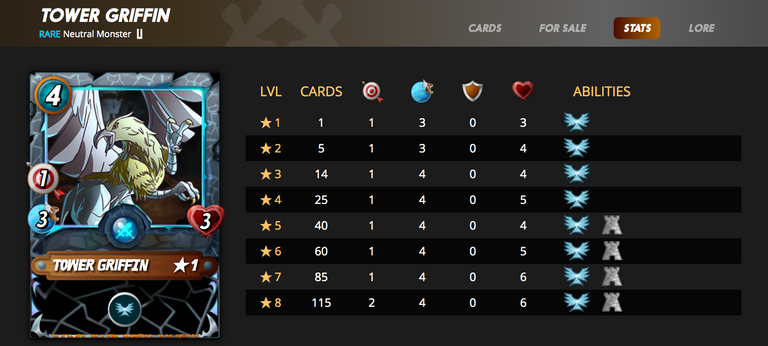 Early on this card is pretty useless. At level 5 it gets the protect ability. At that point it can get plugged into various situations. One specific one that comes to mind is Little League and Earthquake rounds, where an extra 2 armor for each card will really help survivability. What's disappointing about this card is its max damage of 2, and it doesn't even get there until maximum level. For the most part, tanks are going to laugh at this card.
---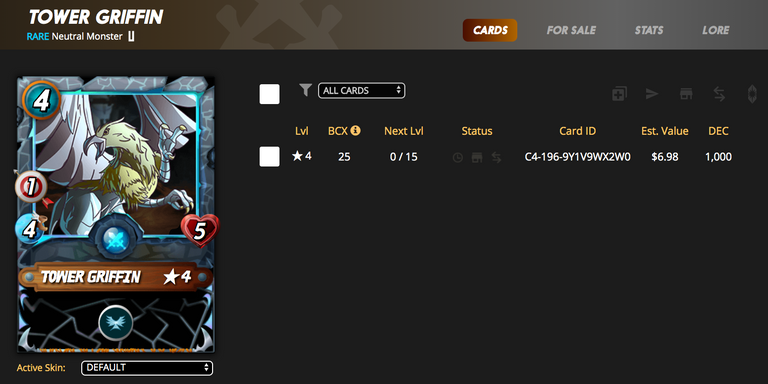 Combining my 25 cards together, I hit level 4 on the nose. At this very moment, this card is useless to me. I'll be looking at getting this card to level 5, but it's not a burning desire.
Verdict: Keep and eventually get it to level 5.