More Cards! This time we've got two Epic cards from the Life Splinter, the LIGHT ELEMENTAL, and the THUNDERBIRD. They are epic in name, but are they epic in reality?

Cards 2437-2442/2500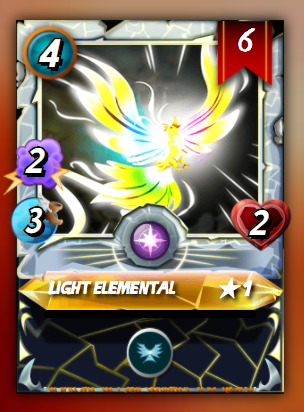 First up we received a light dropping of LIGHT ELEMENTALS. Is this 4-mana card epic?
---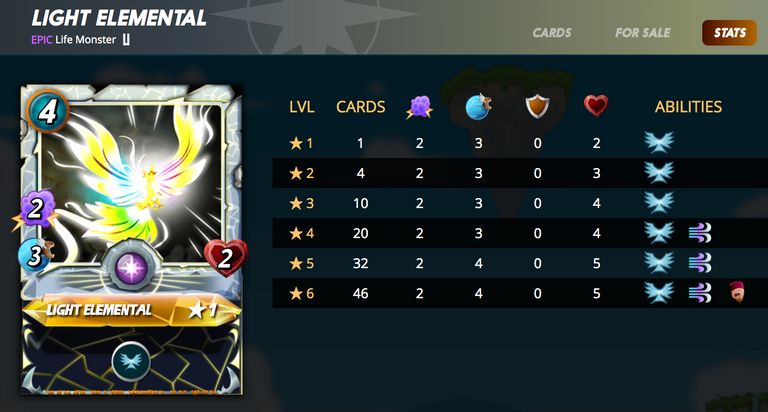 This card may be epic, but it's not that epic. For most of it's life it's a 2 damage magic card that eventually gets a couple debuffs. It gets Headwinds (ranged damage debuff) at level 4, and Blind (penalty to hit debuff) at level 6.
Sure if you know you're about to come up against opponent with some ranged nukes from the likes of the MITICA HEADHUNTER, this might come in handy. Sure it's not an expensive card, but I'd really need to see it perform before I choose it over a card like the DEFENDER OF TRUTH (Beta).
---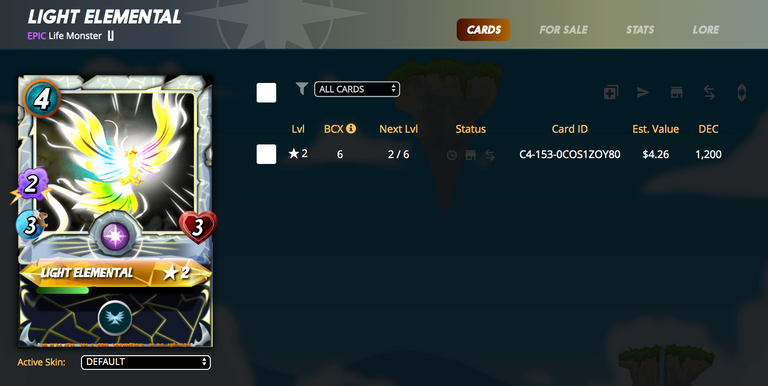 It all makes little difference to me at this point, because my paltry 6 cards gets me 1/3 of the way to level 3. I have plenty of better choices in the Life Splinter at the moment.
Verdict: Keep, but no rush to upgrade.

Cards 2443-2452/2500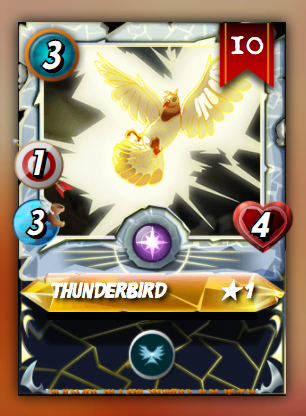 Our second epic card from the Life Splinter is the THUNDERBIRD, a card that is underwhelming until it's capped out at level 6.
---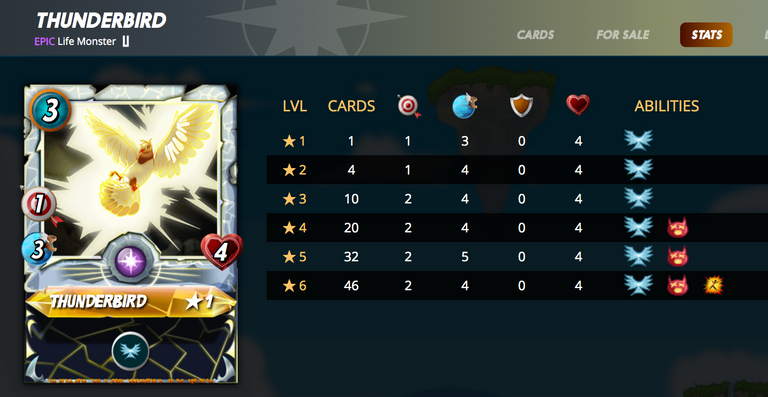 At 3 mana, sure this card is inexpensive to run, but it only does 2 damage for it's entire life. It does get the chance to Stun at level 4, but it still has plenty of competition to choose from. Where this card really gets valuable is when it dies. This is the sacrificial lamb card you want to place into the first ranged position. When he dies, he's going to do 2 damage to all his enemies in a blaze of glory.
---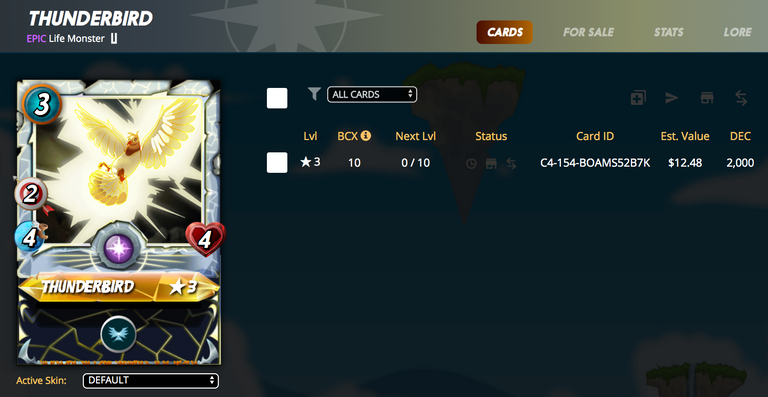 So this is a card I'd very much like to have a maxed out version of, but my cards hit level 3 on the nose.. In the meantime, it's pretty worthless to me. There are so many other cards to upgrade that would move the needle right now, that this one will most likely get pushed off for a long while.
Verdict: Keep hopin and a prayin to some day level this to 6.