So hello everyone how are you all hope so everyone is well and good so friends today i will be taking about the sps airdrop which is been running for the Splinterlands Game and any one having few assets associated with the game can get there hands on the airdrop.

It is been around 37 days since the airdrop is been running and in total it will run for around 365 days so more 328 days are left for the airdrop.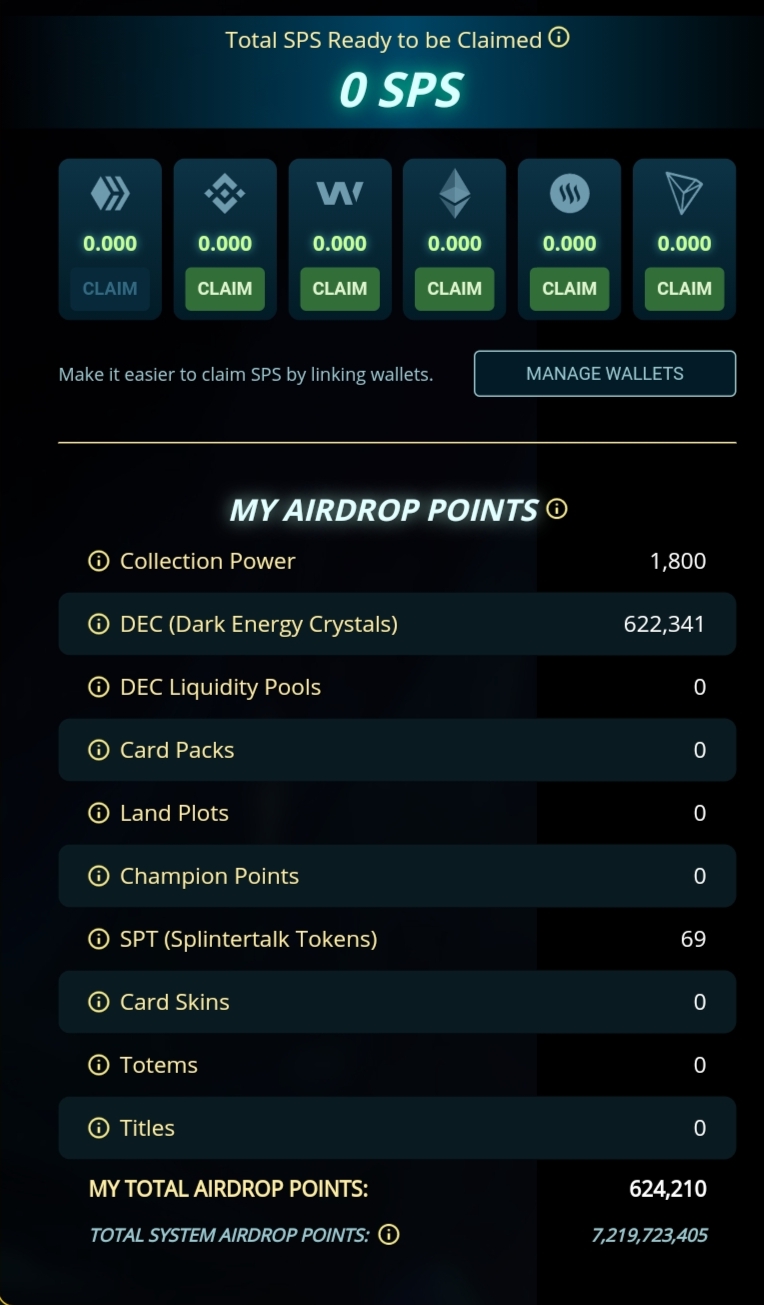 So i have 624000+ airdrop points and this is calculated based on different factors such as the cards which you are holding, dec token holding, land etc there are many aspects which in combination makes the airdrop points and later we get our airdrop every day.
I am receiving around 94 sps token every single day and slowly it is declining but still i am happy as it is just simple free money just buy some dec tokens and you are good to go.
As of now i am completely selling my sps tokens just because to recover my investment but soon ill start investing more in dec and sps tokens once i take out my investment from it.
Many people have different approaches but for me i believe selling your 50% sps and buying dec is very much profitable and with rest 50% you can hold it and stake it.
So what is your call on the sps airdrop do let me know in the comments section.
Thanks friends have a great day ahead.