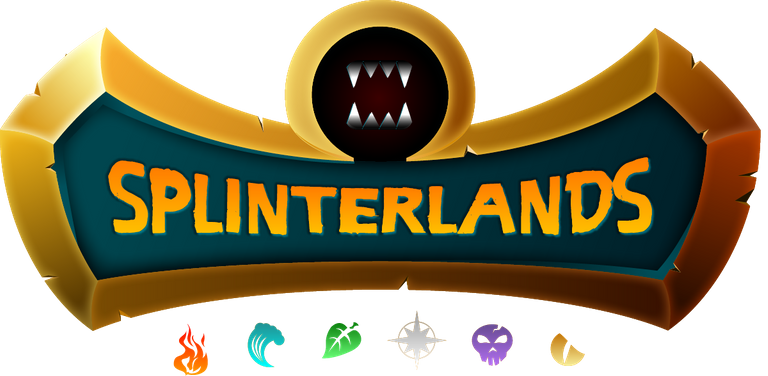 On Monday, June 1st, 2020 the Splinterlands game is planning to switch to the Hive blockchain as the blockchain of record for all game-related transactions. This is a very important transition for the game and not something we take lightly, but we feel that it is necessary to ensure the best possible future for the project and that it is in the best interest of our players and stakeholders. The reasoning behind that is described in more detail below.
As some of you have heard, it seems that there is a surprise hard fork planned for the Steem blockchain within the next 24 hours. We don't know exactly what this hard fork entails and have been given no notice about it or a chance to review or test the changes. This presents a huge, and unacceptable risk to the game. We cannot continue to operate on a chain where the changes aren't public and we are not given adequate time for testing and review.
While we want to give everyone a reasonable amount of advance notice before the switch, in the event that this hard fork causes problems for the game we may be forced to make the switch earlier than the planned date listed above.
We also want to be clear that no matter what happens with this hard fork, or with any other changes to the Steem blockchain, all Splinterlands assets will be completely safe and unaffected.
Our goal is to make this transition as smooth as possible for everyone involved. Ideally, most players will not even know that anything has happened; however, in reality there are likely to be some unexpected things that will come up. We will do our best to address many of the questions we expect players will have in this post, but if there is anything we haven't covered please feel free to ask in the comments, in Discord, or via email at support@splinterlands.com and we will respond as quickly as possible.
Game Accounts, Assets, & Logging In
Players want to know: "What do I have to do?"
First and foremost, we want to make sure everyone is clear that your game accounts, cards, and other assets will not change in any way as a result of this transition. Your account name, passwords, and keys that you use to log in to the game will still be the same as before.
If you're using a username and password to login you won't have to do anything.
If you used the Steem Keychain browser extension, then you will need to switch to the Hive Keychain extension which can be downloaded at the following links:
For managing your blockchain account outside of the game, you can find a list of available Hive tools and services at: https://hive.io/wallets. We also recommend that you follow our blog on Hive at https://peakd.com/@splinterlands.
Finally, please note that while currently new Splinterlands accounts are created on both the Steem and Hive blockchains, after the switch only Hive blockchain accounts will be created.
Resource Credits
As most of you know, transacting on the Hive blockchain (just as on the Steem blockchain) requires Resource Credits, which are obtained by having Hive Power in, or delegated to, your account. Just as we have been doing on Steem, if you are using the Splinterlands website and your account runs out of Resource Credits, the game will automatically and seamlessly delegate some to you.
This is something that the majority of players do not need to know or care about, but for those that are aware of it we wanted to make it clear that the delegations will continue to work as before so that no HIVE tokens are required by players to participate in the game.
As we have stated in the past, accounts using automated software (aka bots) to play are not eligible for delegations. Those accounts will need to provide their own Resource Credits by acquiring HIVE tokens. This is the only situation in which players will need to have HIVE tokens to participate in the game.
Market Changes
One additional change that will occur at the time that the game moves to the Hive blockchain is that the STEEM and SBD tokens will no longer be able to be directly used for card purchases on the Splinterlands market. Only DEC and Credits will be able to be used to buy cards on the market on the Splinterlands website or any third party marketplaces that use the Splinterlands market protocol.
It will still be possible to use STEEM and SBD to purchase Credits in the game which can then be used to buy cards on the market, however STEEM tokens will not be able to be used directly. As a result of this, sellers will always receive DEC tokens for cards sold on the market, instead of either DEC or STEEM/SBD, which will make selling cards on the market much simpler for many players and help reduce customer support requests.
Steem Engine Integration
We do not expect the integration with Splinterlands-related tokens on the Steem Engine platform to be affected by either the upcoming Steem hard fork or the game's transition to Hive. Players should still be able to transfer tokens back and forth from the game to Steem Engine as normal, however it will be each player's responsibility to ensure that they have enough resource credits in their account to transact on the Steem blockchain going forward.
We have already integrated with the Hive Engine platform as well, including DEC and all of the pack tokens, and we encourage players to switch to that if there are any concerns about continuing to use the Steem blockchain after the transition.
Third Party Tools & Services
Any third party tools and services that read from or publish transactions directly to the Steem blockchain related to the Splinterlands game will need to instead read from or publish to the Hive blockchain at the time of the switch. This should be as simple as changing the RPC nodes used by your libraries to Hive nodes. You can find a list of public Hive RPC nodes here: https://developers.hive.io/quickstart/#quickstart-hive-full-nodes
All Splinterlands API endpoints and calls should remain the same before and after the transition, so we do not expect any updates to be required for third party apps that utilize them.
We have already set up a test environment for the game using the Hive blockchain, so if any third party developers would like to test their tools and services against it, please contact @yabapmatt on Discord for access.
Hive vs Steem
We understand that there are a lot of strong emotions regarding the Hive fork and the various issues surrounding it. We want to be very clear that this decision is based only on an objective evaluation of the facts around both platforms in order to choose which is best suited to support the future we envision for the project. It does not mean that Splinterlands supports any particular decisions or actions taken before, during, or since the fork or that Splinterlands is taking any sides in any conflicts or disagreements between members of either community.
We evaluated the following criteria for both platforms as objectively as possible:
Infrastructure & Reliability
Ongoing Development and Support
Decentralization
Even though the Hive blockchain is certainly not perfect, in all cases it was clearly a much better choice than Steem which is failing in every category and causing significant issues for the user experience of the game which we have been dealing with for months now.
A number of players have asked about the possibility of running our own blockchain for the game, or switching to a chain other than Steem or Hive, but both of those options would be very involved projects that we have neither the resources or experience for at this time. We need to focus as much as possible on game design and development instead of on blockchain-related issues, and at the moment the Hive blockchain is clearly the best option for that.
We know that some of our players have strong feelings against the Hive blockchain, but we hope that they can understand why it's necessary for the game to move off of Steem and why Hive is the best option available at this time. Playing the game after the transition will not require owning or acquiring HIVE tokens or to utilize the chain in any other way. It will merely be the place on which the actions taken in the game will be recorded.
That being said, everyone is always free to sell their game assets at any time and for any reason, which is one of the great things about a blockchain-based game as compared to most traditional games.
Thank You!
As you may have seen recently Splinterlands reached the number one spot on dappradar.com, which is the most widely used dapp tracking site. We're not just the number one game in blockchain. We're ranked as the number one dapp in the world!
This wouldn't have been possible without a very dedicated fan base of hard core and casual players battling, providing feedback, trading, and buying cards.
We're doing everything we can to ensure that the game grows, plays smoothly, and is the best experience we can provide for all players and we appreciate your patience and support as we make this transition.

Stay tuned for more updates from the Splinterlands!
Website | Blog | Discord | Telegram | Shop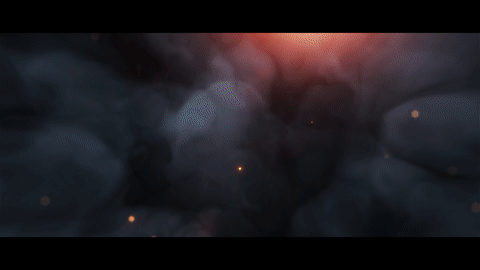 NOTE: All rewards from this post will go to @steem.dao (the Hive Development Fund account) to support the development of the Hive platform.