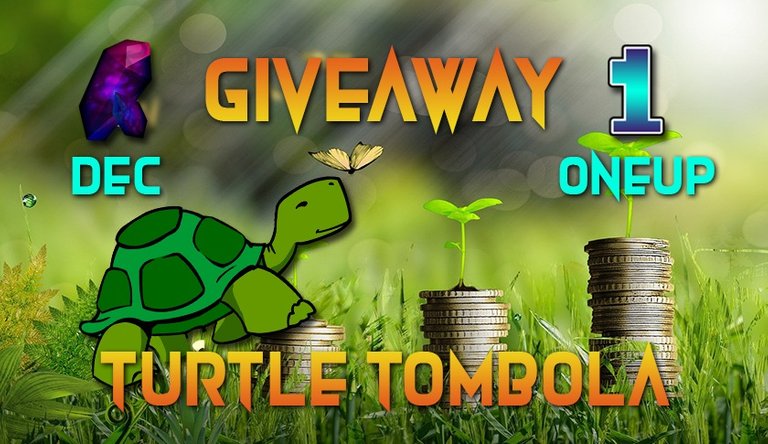 Welcome to the Turtle Tombola!
---
THIS WEEKS PRIZES
---
100 ONEUP & 100 DEC






---
What is going on?
Since I just started playing splinterlands and beeing active in the hive community (due to the 1UP launch) I know how hard it can be to get your first DEC to rent or buy some cards or to get Hive (or 1UP, SPT, etc.), so I wanted to share something with the community by making a weekly tombola.
---
What can I win?

This weeks giveaway will be 100 ONEUP for the bloggers and curators among you and 100 DEC for our splinterlanders (guess thats how I will call us from now on).
The prizes in this format will change from time to time but I am focussing on ONEUP, DEC, SPS and Splinterlandcards.
---
How can I enter the Tombola?
To participate in the tombola you just need to comment ONEUP or DEC (one or the other) under this post. Fun Facts about Turtles are always welcome too.
You only can enter the tombola for one of the two prizes. Entering both tombolas will disqualify you, as well as the use of bots. (I am just trying to make this as fair as possible and want everyone, especially the newbies and beginners, to have the same chances.)
---
The giveaway ends on Wednesday 03.11.2021 23:59 (CET) (it will always be 5 days after the post goes online) and the winners will be anounced on Thursday 04.11.2021 (one day before the next turtle tombola)
---
Good luck everyone!