Hi Splinterlands Players!
Let's take a look at the value of our most expensive cards. It's good to check their value now and then, to see how much they are worth!
Step One: Find your Gold Foil Legendarys!
Click Cards, then select the Gold Foils and then select the Legendarys. Make sure these are the only things selected. You don't want to see your regular foil cards now, or anything but Legendary cards. Your most expensive/valuable cards will most likely be Gold Foil Legendarys. Here are mine, I have 3.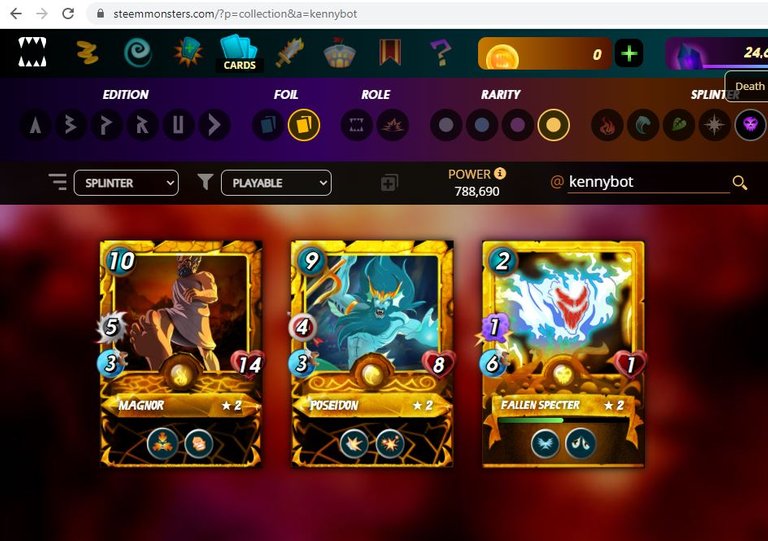 Step Two: Check Card Price!
Click each card and look at the Estimated Value (Est. Value). My most expensive card is Poseidon and it's estimated value is $369!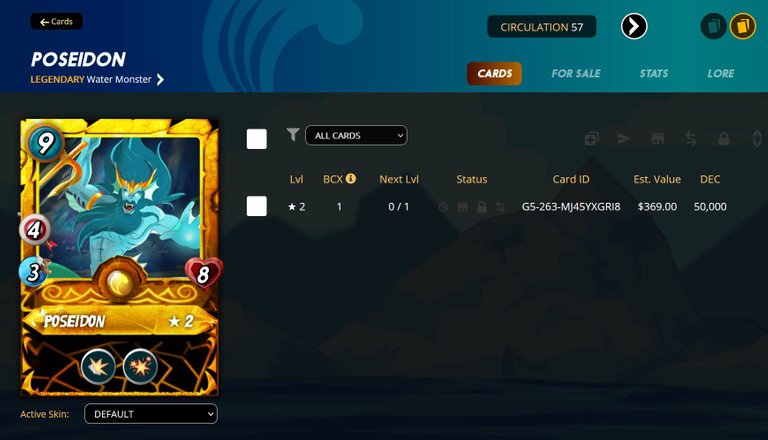 What's Your Most Valuable SteemMonsters / Splinterlands Card?
Check and see! Feel free to post your most valuable card in the Comments.
Have a nice day, and good luck in all your battles!