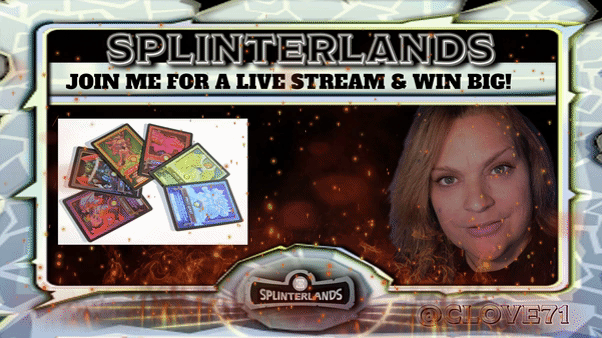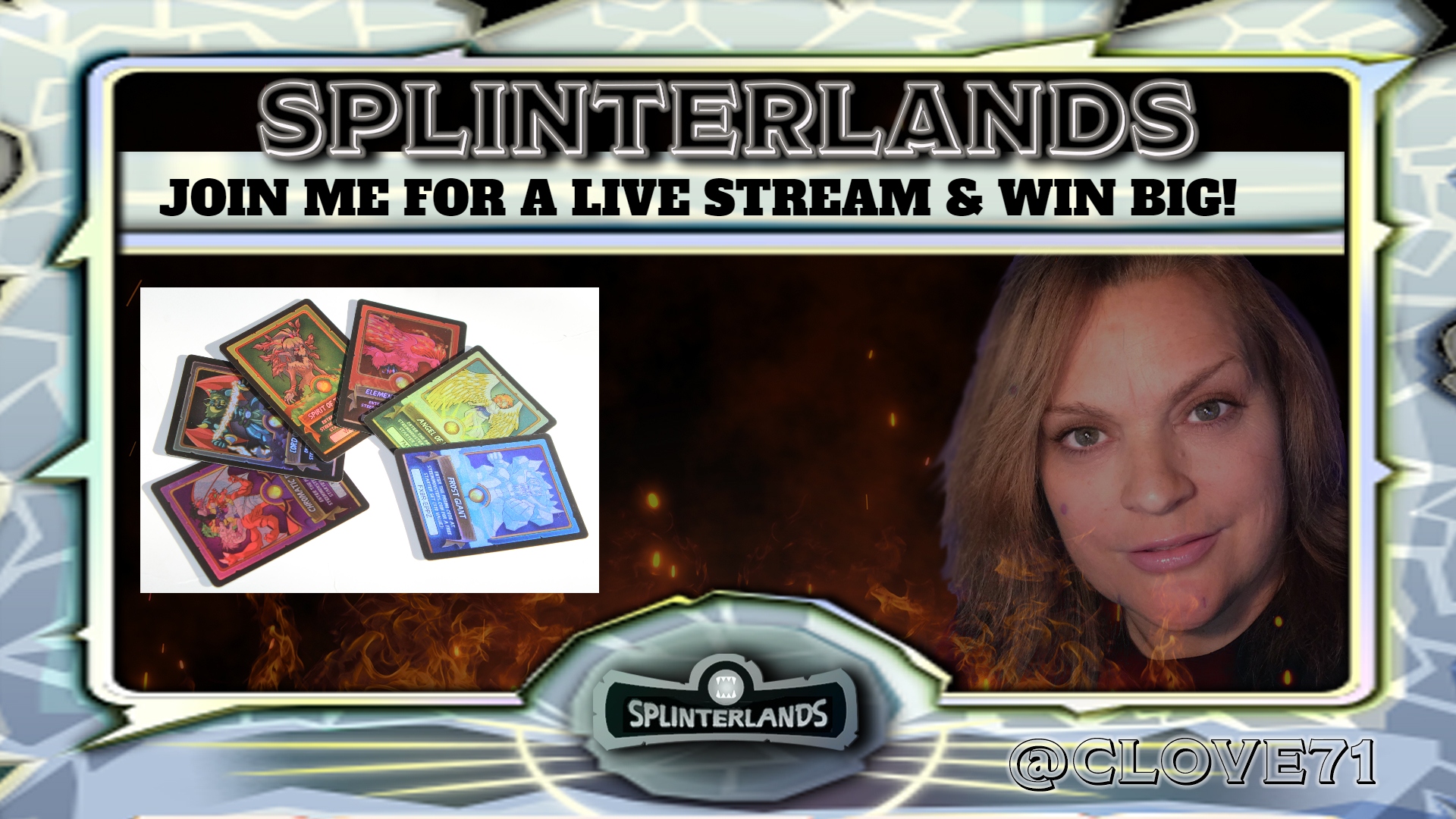 Hello everyone! I'm here on my favorite game Splinterlands! Where you earn crypto just by playing the game! You can even earn crypto for free if you are lucky in one of my live streams! Basically, you have a 1 in 100 or so give or take to win a prize! My Twitch Subscribers do receive a bigger chance of winning a prize! I have been giving away mass Splinterlands prizes since I started this game in 2018! I have given away about 40-60 lands plots & 12 Gold Foil Chickens within the past 7 months, and much more! I love this game and love to be around others who love the game as much as I do!
If the stream gets to 150 viewers on Monday, Sept. 20th for both Stache classic- Zensports Preliminary Qualifiers at 12:00 noon and 5:00 PM EST- Zensports will be giving away an Untamed pack! Make sure you let me know when it reaches 150 in the chat in case I miss it, LOL!!
I will be streaming at 6:00 PM on Wednesday, September 15th with giveaways on the Twitch channel! Join me LIVE HERE! There will be a Wheel prize for my Twitch Subscribers in addition to the 10 SPS! ! If you are a Twitch follower and win, you will receive 10 SPS if your name is randomly selected. You will be eligible for the giveaway just by chatting in the Twitch chat! Twitch Subscribers do have a higher chance of winning! Also, the promo code on the Lord of Darkness has been used- this is a collector's Physical card- no promo code is not valid on it.
Today's Twitch Subscriber Prize Wheel is right here for you to view! ! If you are lucky, you can win $55 in SPS, a $37 Beta Cerebrus, a Physical Splinterlands Card Valued at $100 or more - (Mailed in the USA only, unless very cheap postage)! , a$35 HODL Monsters T-shirt- $35 value with your SL name in the sleeve - USA only due to shipping, a Furious Chicken $28 and MORE!
The Lord of Darkness PHYSICAL Card is in the prize wheel for Wednesday's live stream at 6:00 PM EST! USA shipping only- unless it's only a few dollars to send in your country from the USA. When a prize over $20 is won, it will be removed from the prize wheel for that stream. If you view eBay physical Splinterlands cards to compare somewhat- as they are so rare and are listed for $300 & 1K!
The next stream will be on Monday, Sept. 20th at 12:00 PM EST and at 5:00 PM EST! I will be streaming the Stache Classic - Zensports Preliminary Qualifier Tournaments! One at 12:00 PM EST Here and at one at 5:00 PM EST HERE Read all about the Stache Classic $25,000 Tournament on Oct. 16th HERE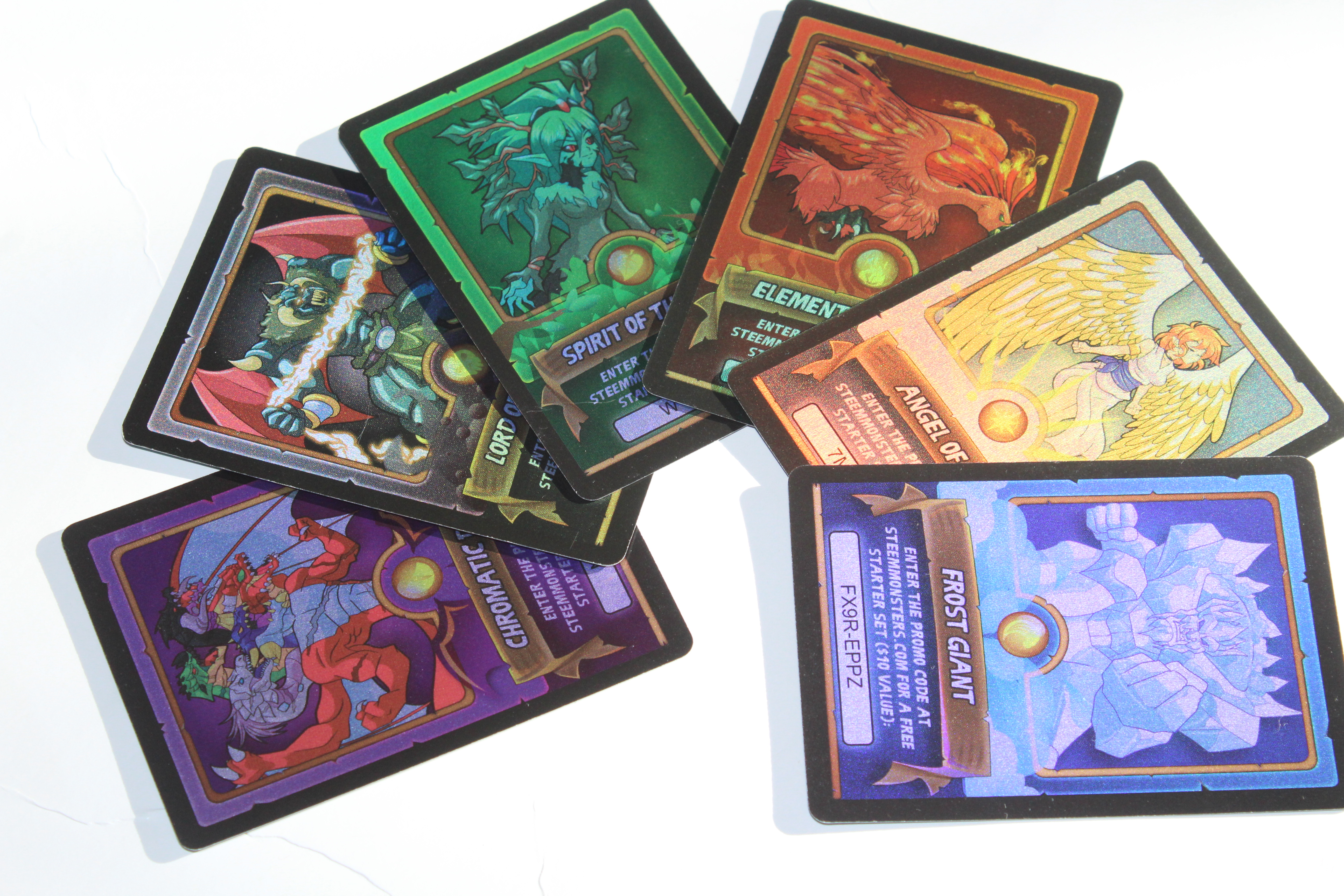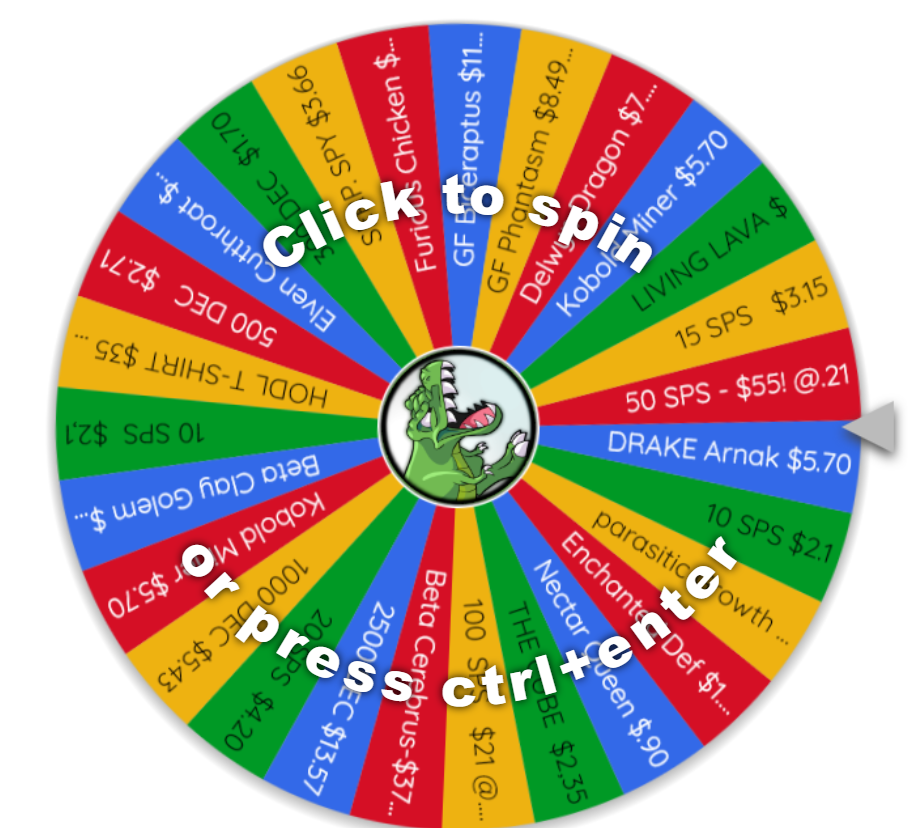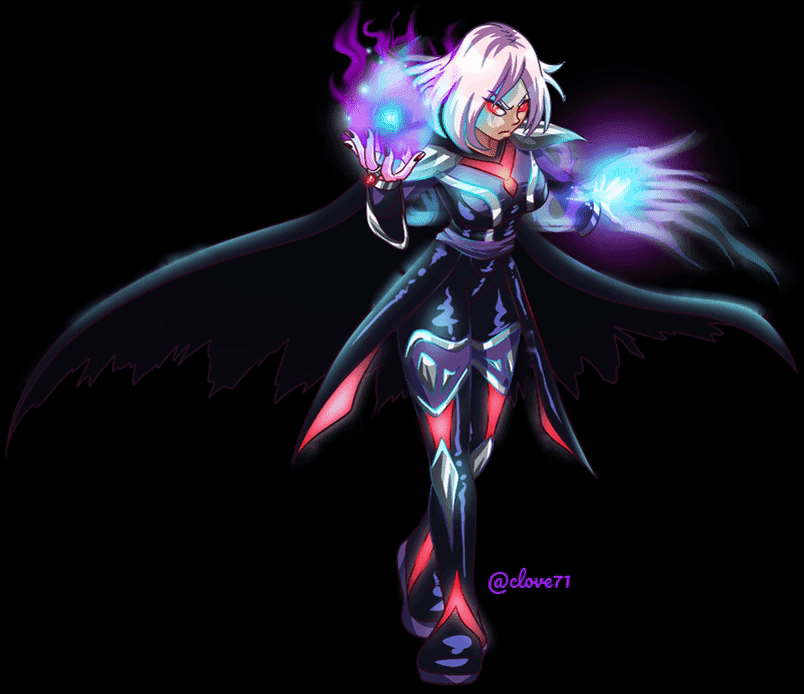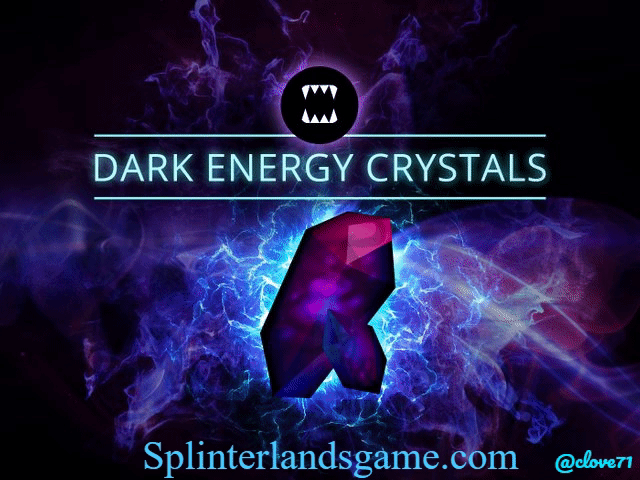 Use Coinbase to buy Crypto HERE

Use Leo Dex to buy cheap packs and DEC HERE

At @monstermarket You Receive 3% Cashback on all card purchases! HERE
Check out all their features like the packs and rewards analyzer HERE.
View rewards cards going out of print, get your season report card and view cards by league cap by the great @kiokizz who is @splinterstats HERE please show him some Monster love on his recent Splinterlands posts!

Want to view Splinterlands stats? Check out @rafalski and his awesome Splinterlands stats HERE and make sure to show some Monster love on his recent Splinterlands post!

Check out @peakmonsters today HERE and all of their features!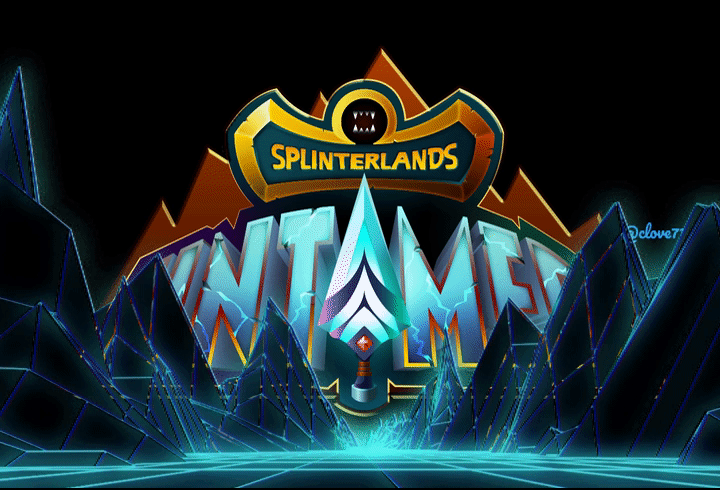 Splinterlands Custom Merch HERE
Start Playing Now for FREE!
TWITCH Live Streams HERE
MY NFT ART GALLERY HERE
THETA.tv Live Streams HERE
Splinterlands Content Twitter HERE
Splinterlands TikTok HERE
Splinterlands Discord HERE
Splinterlandsgame IG - HERE
YouTube Splinterlands Content - HERE
3Speak HIVE Splinterlands Community - HERE

I wish you luck in your battles and daily quest loot chests!
I will see you all on the battlefield!
May the Monsters be with you.
Chris Love @clove71
Splinterlands Rep



)