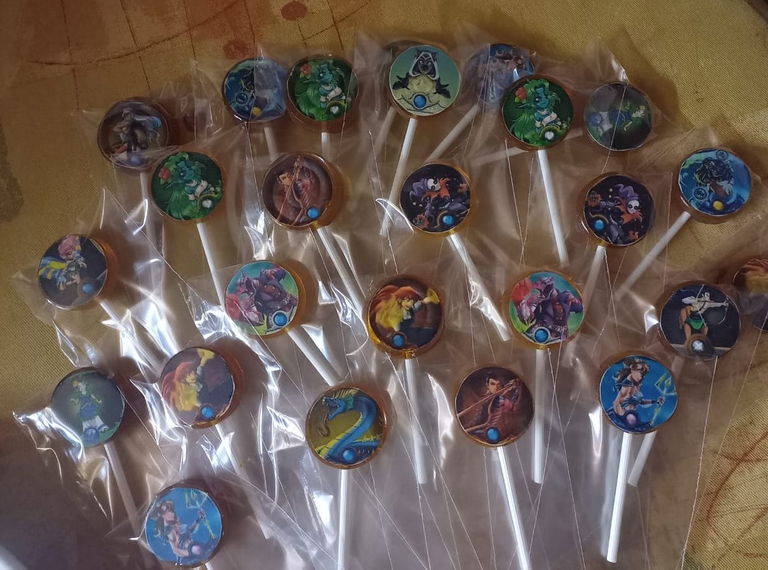 About two years back, I decided to try and make my own candy, and since then I have been playing around with different ideas incorporating candy within candy, blending colors and all kinds. Then a few weeks ago, I got this idea stuck in my head... I wanted to try and make some Splinterlands candy. I rolled over quite a few ways of going about this but eventually settled on the idea of incorporating rice paper prints into the candy.
I had absolutely no idea whether or not my plan would work, but the harder I tried to ignore it, the more I wanted to try - go figure.
Talk about living the splinterlands life.
So I started with a basic design - First I measured the candy molds, then I selected two cards from each splinter and cropped these card images to the mold size.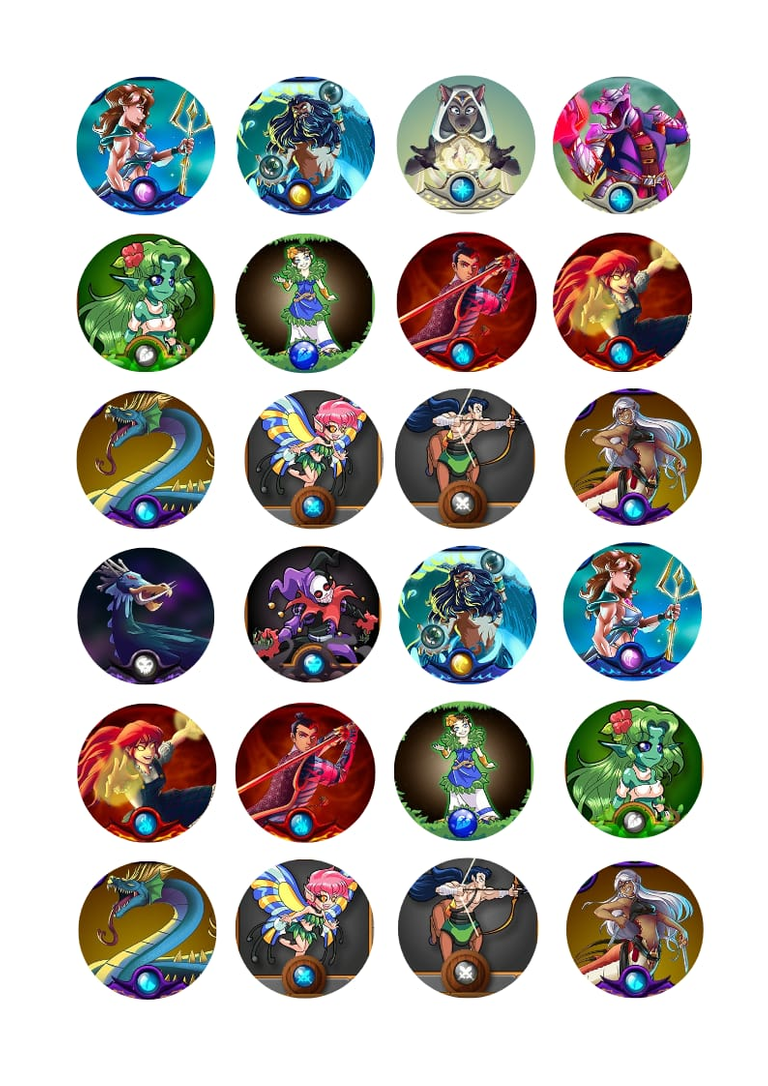 Once that was done, the page was sent out to a local place that specializes in printing on rice paper with edible ink.
I finally received the prints this weekend, and I decided that it was as good a time as any to try out my little experiment. However, there were two minor snags that I didn't take into consideration...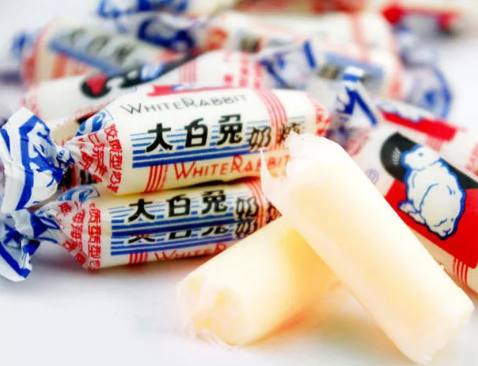 The only past experience I have had with rice paper was from eating "white Rabbit" toffees as a child. These are Chinese candies wrapped in a very thin layer of rice paper. So in my mind rice paper is thin, and I certainly did not stop to ask the printing shop to confirm this. Big mistake!
When the rice paper printouts finally arrived they were approximately 1mm thick.
The second issue was that the paper was really hard to work with as it got tacky really fast when hadeling it in order to cut out the individual objects - also our high humidity certainly did not do us any favours.
It was a very slow tedious process, but eventually we had all the images cut out and ready for moulding.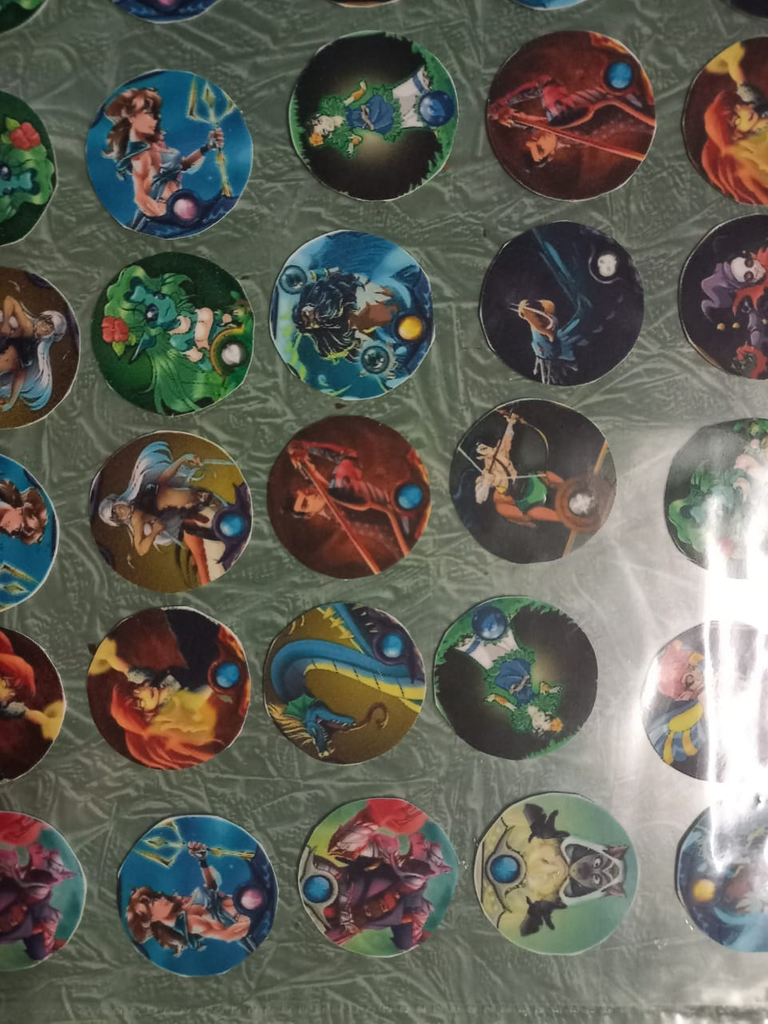 The rice paper images were then placed face down into the individual candy molds with the head of the monsters correctly positioned to face the right way up once the candy was done, and then only could we start preparing the candy itself...
Here's How It Was Made:
Equipment Needed:
Candy Thermometer
Lollipop Sticks
Lollipop Molds
Ingredients Needed:
2 Cups Sugar
1 Cup Organic Light Corn Syrup
1/2 Cup Filtered Water
1 Tablespoon Flavoring of your choice ( I used Turkish delight on one batch and English toffee on another)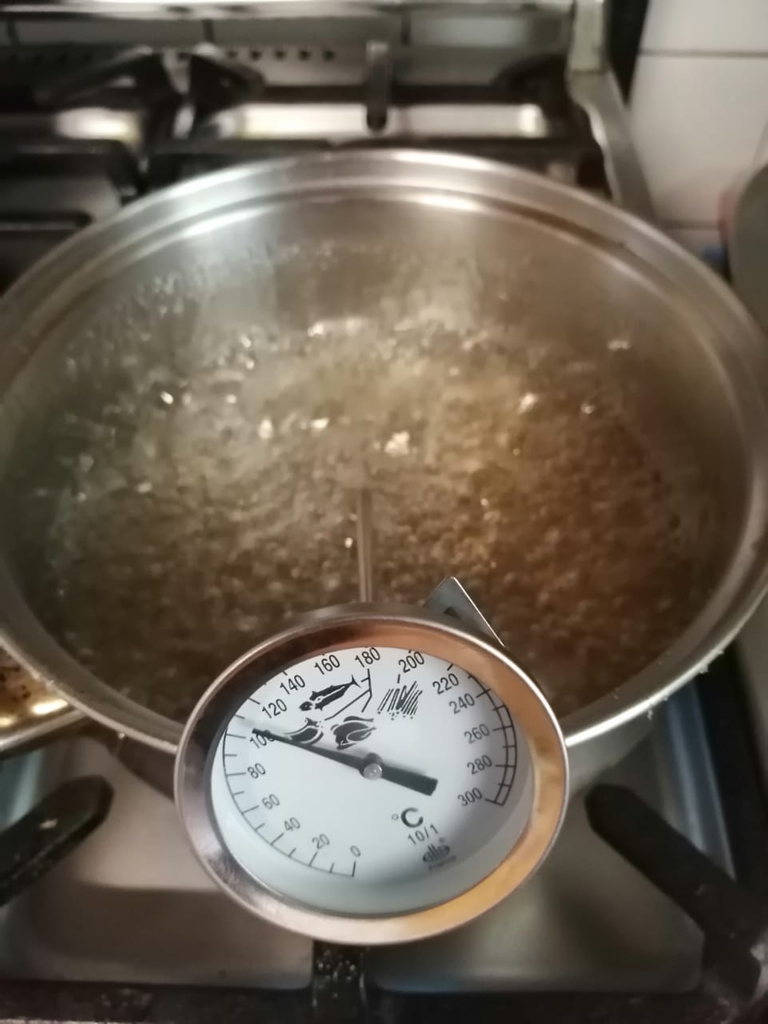 First, I measured out all of the ingredients, combining sugar, corn syrup, and water in a heavy-based saucepan, then heating the mixture over medium heat until all of the sugar was completely dissolved stirring continuously.
Once it reached a completely dissolved state, I turned up the heat to high, and brought the mixture to a boil, inserting a thermometer into the mix ensured that I could keep a close eye on the temperatures - I am certainly no pro in the art of making candy from scratch in the kitchen, but one thing I do know is that watching the temperature on your candy from this point onward up until molding is very important.
From here on, I allowed the temperature of the candy to rise to 149°C (that is 300°F for those of you that don't work in Celsius, then once the candy had reached the desired point of heat, I removed it from the stovetop and allowed it to cool down to 121°C (250°F)
Once the candy had cooled down just enough, I stirred in the lollipop flavor making sure that everything was blended thoroughly - and voila, my candy was ready for molding!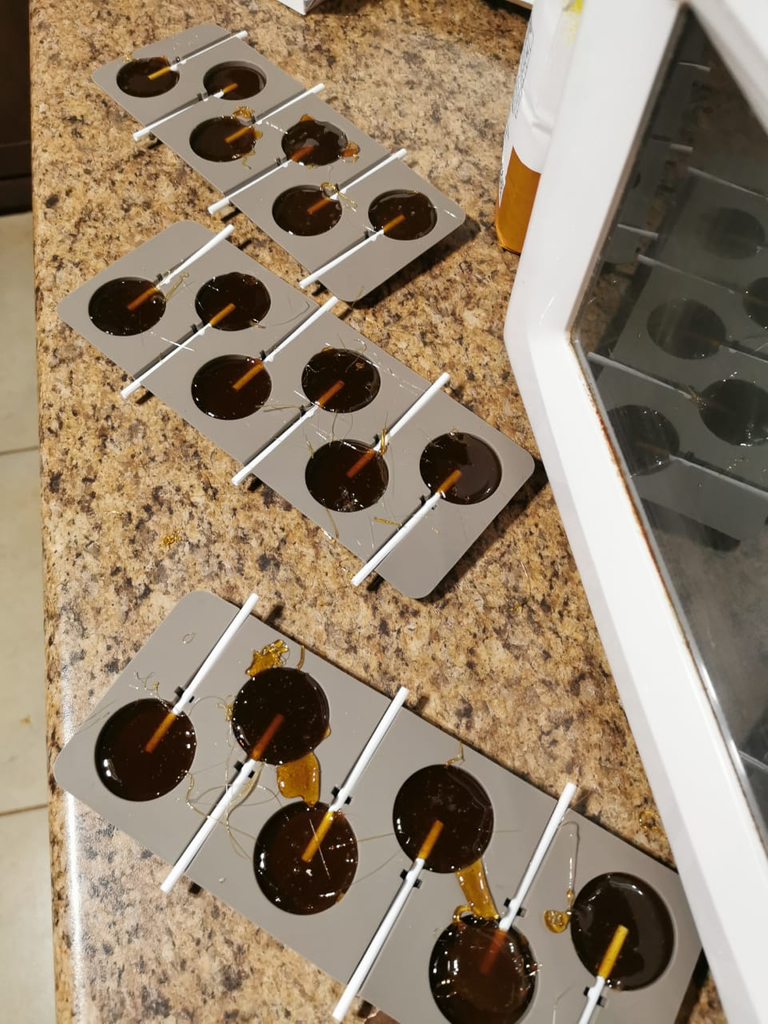 I slowly poured the candy into the molds with the sticks and the printed images already in place and then left the candy to set completely before removing them from the molds and packaging them.
And VOILA - my first ever Splinterlands Candy was ready, and it just so happened that I had some very willing test subjects ready to try out the final product. (Two children who had accompanied their mother to a visit on the farm that day)
The children seemed to enjoy the candy very much so I decided to give one a try - I ate a Turkish delight TWILIGHT BASILISK... YUM
These candies may not be perfect, but I think they came out pretty good for a first attempt. And the best part is that they taste great!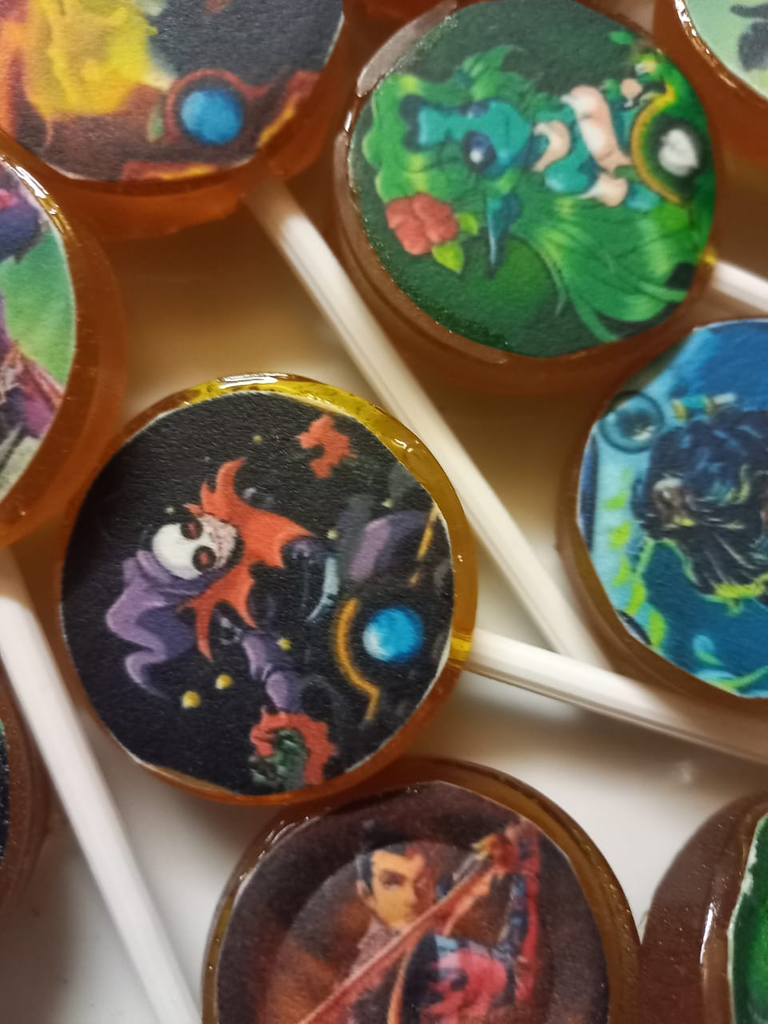 Card characters used for this experiment:
TARSA & TENYII STRIKER (Fire Splinter)
NERISSA TRIDAWN & DJINN OSHANNUS (Water Splinter)
LYANNA NATURA & WOOD NYMPH(Earth Splinter)
VENARI CRYSTALSMITH & GENERAL SLOAN (Life Splinter)
CARRION SHADE & TWISTED JESTER (Death Splinter)
NAGA ASSASSIN & TWILIGHT BASILISK (Dragon Splinter)
ENCHANTED PIXIE & CENTAUR (Neutral Splinter)
Note: These Candies were not produced for retail purposes