… even though I have Spanish residency, and a valid English driving license.
On the 31st of October 2021, UK driving licenses will become invalid, except if you are just in the country for up to 6 months holiday. However, for those of us who spent 7 months gaining residency here, our UK licenses are worthless.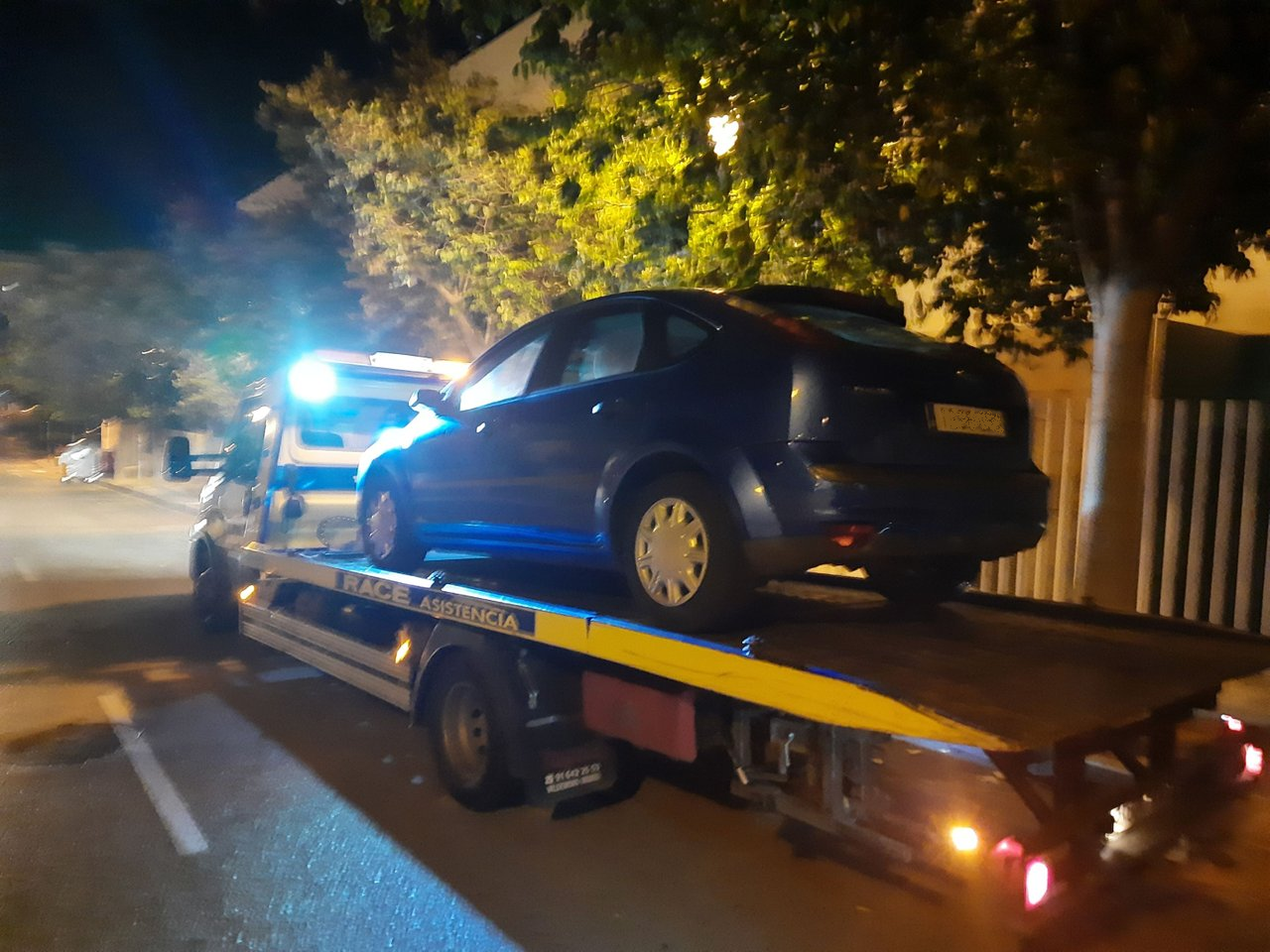 Broken car photo in first position for added effect
The original deadline was the 31st June 2021 but, due to the backlog of those wanting to switch their license over, it was extended until the end of the current month. Apparently, negotiations between the UK and Spanish government are taking place, but what a load of shite, really?
So if I pretend I don't live here and carry a $15 'homeward' flight ticket in my car, and show that if I get stopped?
I've spoken to my Gestoria (people that sort stuff out for you when you are scared of forms written in non-native language) and they have told me that at present, and for the past few months, the system has been locked. I have had, since the turn of the year, to exchange my license that even coupled with a residence card, will expire in 10 days.
If you spoken to me a year or 2 about not being able to drive, I would have not been to fussed. Since I've moved country and got my (first) car, and recently moved away from friends/family, not legally being able to drive is a bit crap - especially when there are no options at present to change that!
I have a feeling that many Brits in my situation will continue to drive, and just hope that luck is on their side whilst the governments sort their shit out
Meanwhile, people with a Spanish driving license are still allowed to drive in the UK on a permanent basis. For once, it's not the UK being seemingly more stubborn.
Taking the other side for a moment, the UK did decide to leave the European Union (whilst never switching from Pound to Euro), and so I think it is expected that countries are not so keen to play ball. It's possible that doing this, especially if the UK post covid-19 blues, will discourage other countries from leaving the single currency. There are a lot of Germans here, and seeing as Germany holds around a quarter of the EU countries GDP, I'm not sure it would be great for the EU if they left and went back to Deutsche Mark.
Enough politics for this year, but can I drive here some more please?
---
Shit, not even 500 words....
Any other business?
I thought about doing a Splinterlands post this evening, but the seasonal report card was showing some parts offline. What I did want to see though was the income from playing v rentals.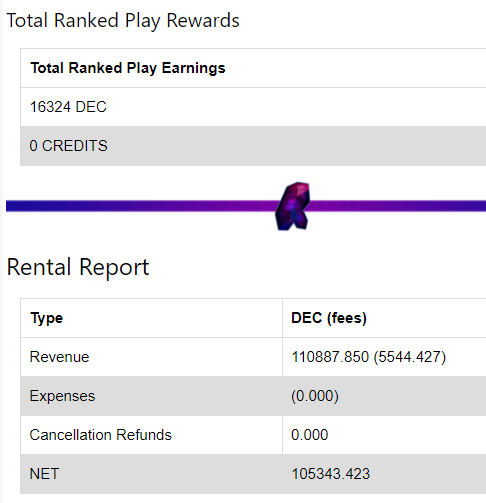 With DEC at $0.01278719, that's $208.94 for playing, and $1347.05 for renting.
The difference is rather substantial, but if you consider the fact that I'm renting mostly duplicate cards, or those of Splinters I don't play, this is a huge difference. Conservatively, I think I could rent my full deck for 2/2.5x average daily income prices, around $3000 a month.
Why don't you rent all your cards then?
Well first, my guild have been good to me - encouraging me to buy 10 plots of land (currently worth around 7000$), and they recently dished out a bunch of cards to all members, easily $2000 worth at current prices. Then there are the other bonuses of being in a guild, Brawl prizes, and discounts in the shop to name but two.
At present I'm wondering if I can do some days of full rental, and then pull the cards back for the times I'm required to brawl. This, if my luck is in and I can have all my cards available for rent at the end of the season, could well turn out to be the optimal approach - I'll ask :)
I've seen people buying relatives car and delegation accounts with a 50% profit split covering living costs, as well as hearing about people quitting their job to full-time Splinterlands. It's pretty incredible really.
Meeting @aggroed and @yabapmatt in Poland, I had a good opportunity to ask and listen to just how bullish they were about the game, which wasn't having it's best time in November 2018. I remember Matt saying he was sad about people selling their cards so cheap, and I also remember @aggroed talking about what was planned - should have listened even more carefully, but I'm not too upset with the current position.
Vouchers, I'm a buyer in small bits as I want 300 packs (to buy 100 at a time), 500 if the price really dips.

Been staking and now selling a bit of SPS. When a daily airdrop is double your take-home pay, got to offload a few!

Cards, not selling any!

Buy orders in for HIVE after lucking out on a recent spike due to needing a pee at 2:30am.
---
Time for bed :)