Hello everyone!
A while back, we purchased 2 one tenth ounce Austrian Philharmonic gold coins. I had plans to put them into bezels and create another pair of gold earrings. The only problem was, they were just a bit smaller than American Eagle 1/10th coins, and the only bezels I could find were just a bit larger than the coin. They fit, but there was slop in it and I was afraid of possibly losing one or both of them, so I just kept the bezels and the coins and forgot about it until..........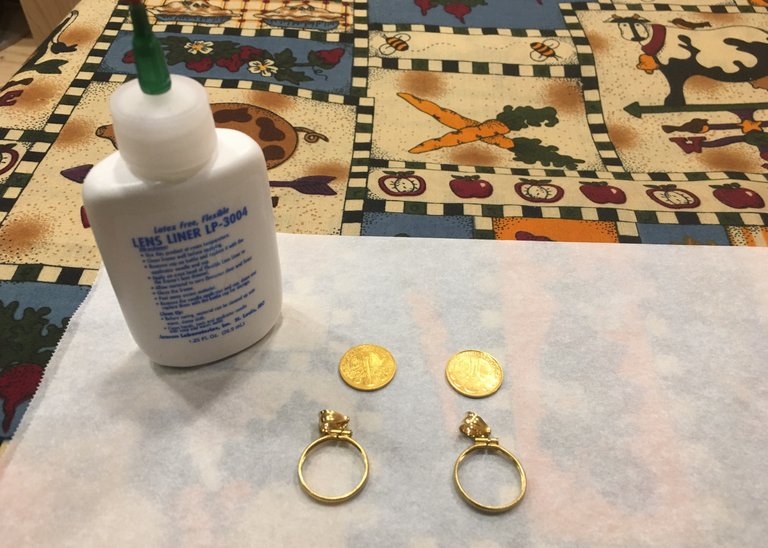 I remembered this little bottle from work. It is a liquid liner I use to put into frames when the lab sends lenses that are just a bit smaller than the frame. It goes on white, kind of like Elmer's glue, and dries to a clear, semi pliable state. It occurred to me that this might just work on the bezels and the Philharmonic coins!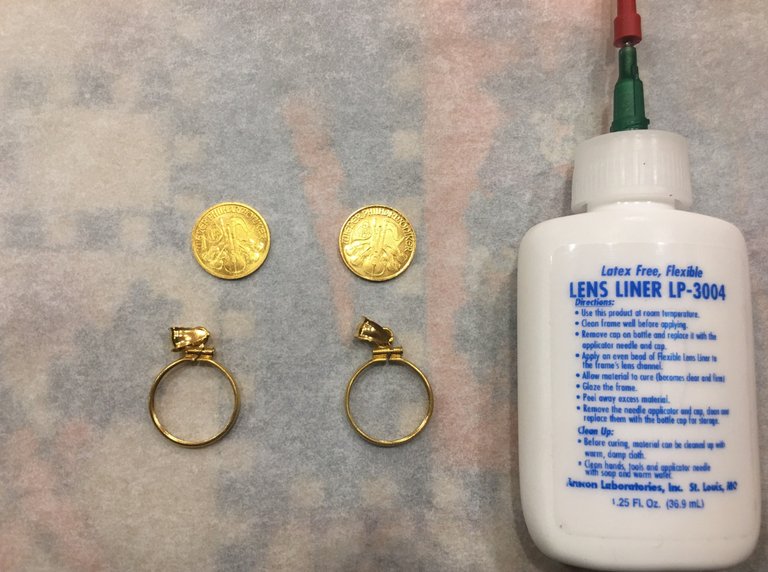 Last night I applied 2 coats of this to the inside of the bezels, making sure that the screws were loosened and that there was a gap between the two pieces of gold bezel. I let them dry overnight.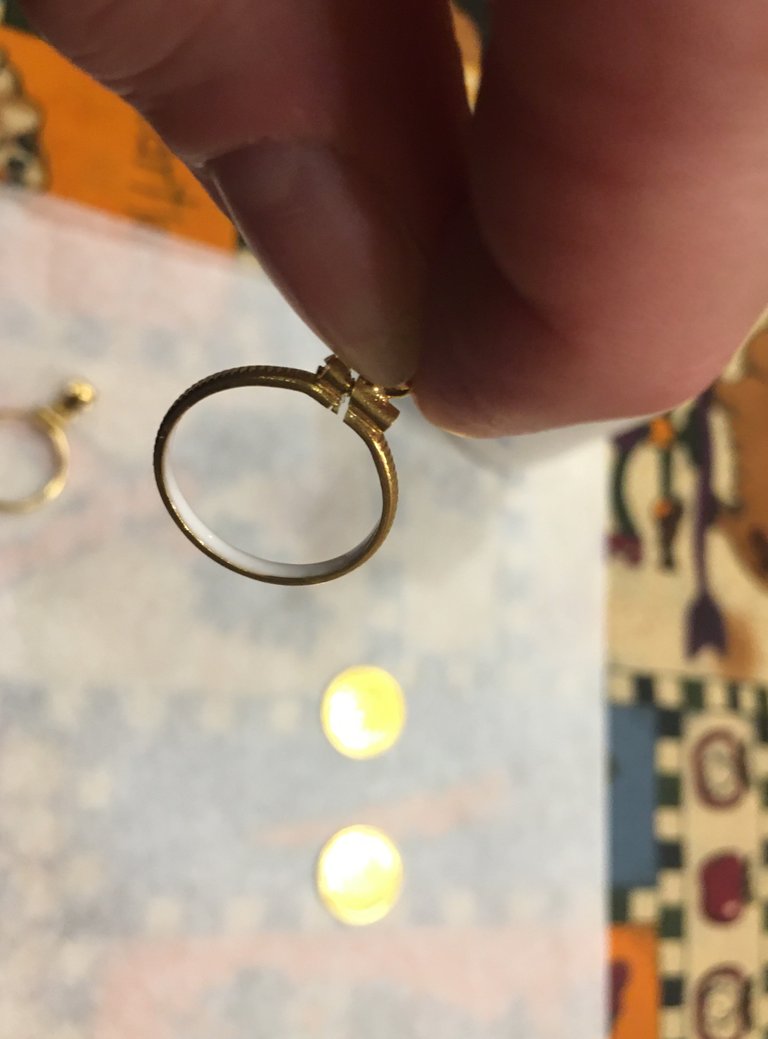 Today, I opened the screws further and attempted to insert the coins. I then tightened the screws and began tugging on the coins to see if there was any slack or movement of any kind. There was zero movement! I had my husband give it a go just in case I was being too delicate, and he agrees, they are good.
If you look at the top part of the bezel, they are fixed to go on a chain. So, in order to set this up for earrings, we cut the top part off. I bagged the little gold pieces to keep for sometime down the road.
They are now ready for the french ear wire hooks. I had planned to assemble them for the final picture but unfortunately, I believe my french ear wires are out in the garage somewhere in storage and in the dark. So, I'll finish them after I purchase some new, or find the old, french ear wires.
Now, for some stats on these coins. They are one tenth of an ounce of .9999 fine gold. The obverse side has the likeness of the Great Organ of the Golden Hall in Vienna's concert hall, the Musikverein. Also included is the year it was minted, the weight and the face value of the coin.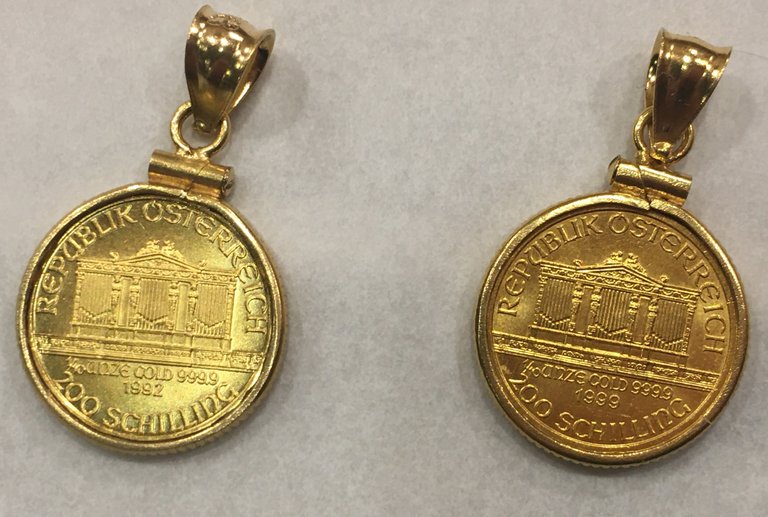 The reverse side has likenesses of instruments including the violin, cello, harp, Vienna horn and the bassoon. It is a sovereign coin and backed by the Austrian Mint.
That concludes this edition of #silverpornsaturday.....or maybe this might fall into a new category of goldpornsaturday?
Anyway, thanks for stopping by! Let me know what you think by leaving comments below!
Have a wonderful evening😎