Hi, I'm 11 years old. I live in the capital city of Prague, in the Czech Republic, in Central Europe. There are several football clubs in our city. The oldest of them is Slavia Praha, which was founded in 1892.
So this year the club celebrated 130 years. On that occasion, it also issued 1892 commemorative medals. In the photo is the one with the number 432...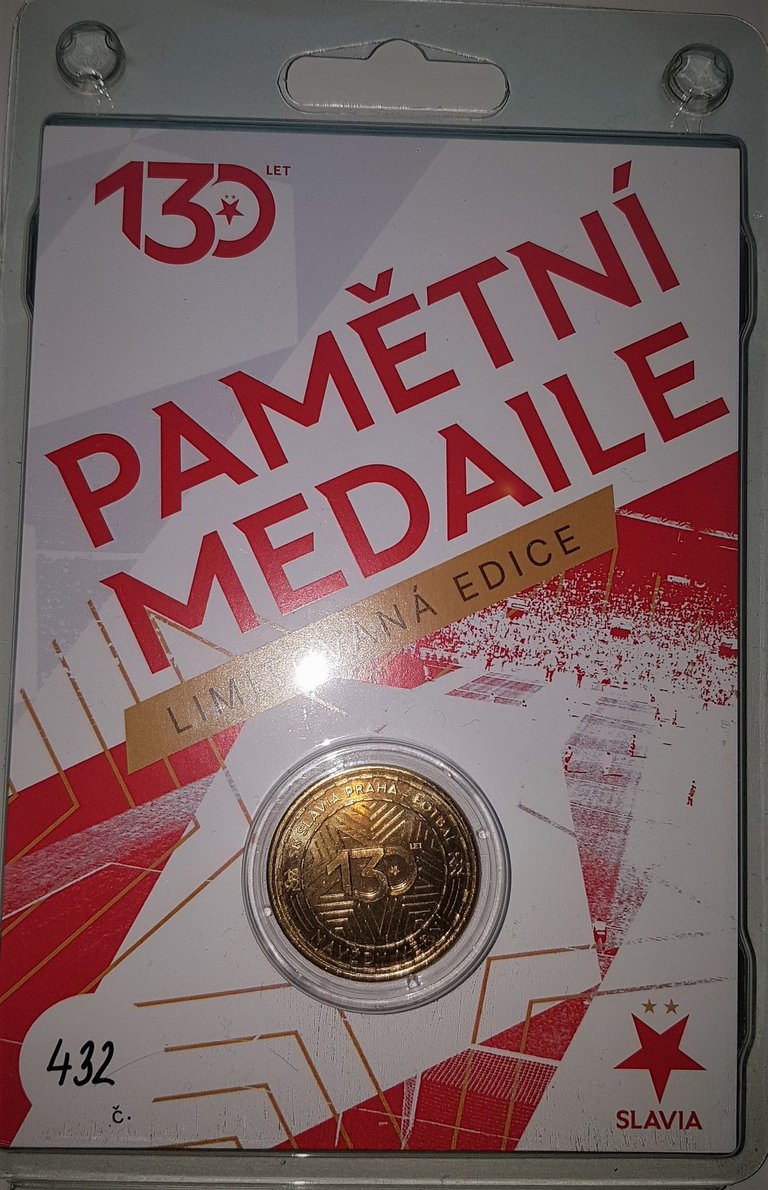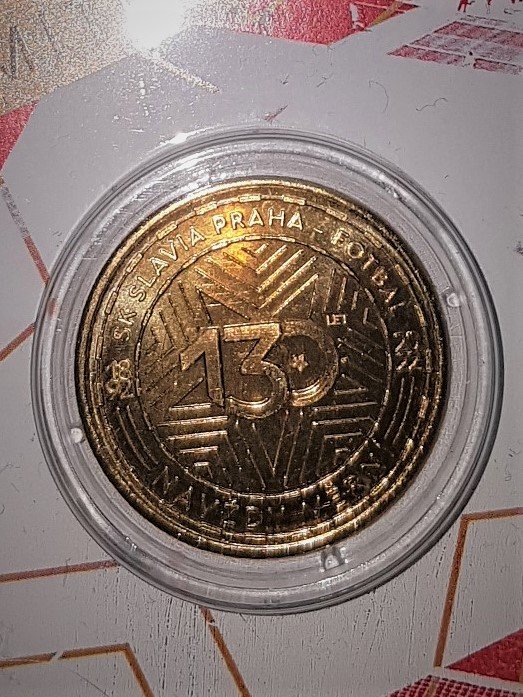 Next I want to show one token. Many companies sell their tokens in one cash register, which you then use to buy different goods or services in different places.
Some tokens are very nice. Sometimes I take one home as a souvenir. This is the token of the Planetarium Prague. Maybe it will be worth something someday...If not, at least it's handsome.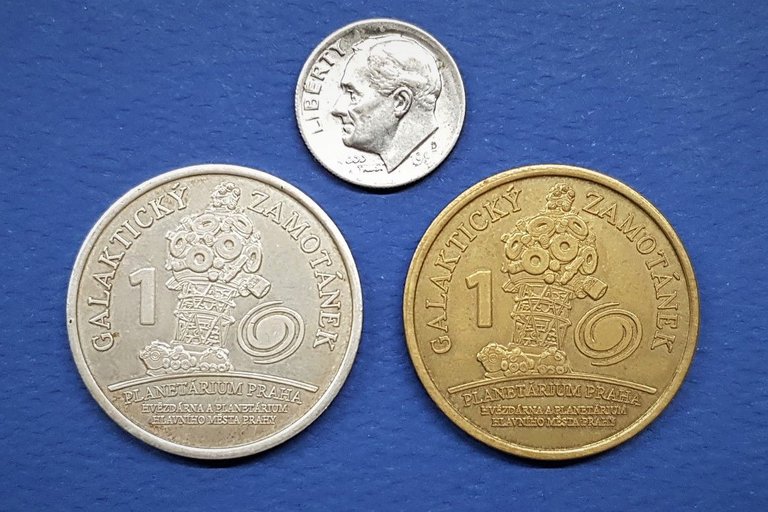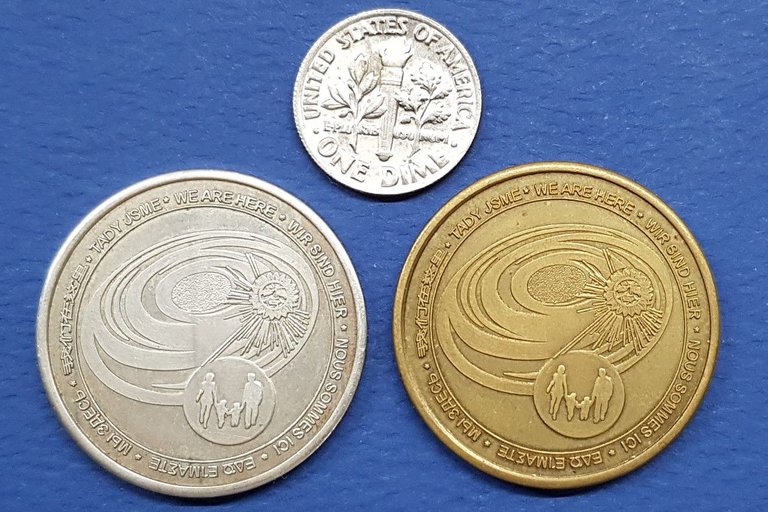 The dime is there for size comparison.
Česky trochu jinak
V Praze je několik fotbalových klubů. Nejstarším z nich je Slavia Praha, který vznikl v roce 1892. (Sparta oficiálně až v roce 1893.)
V letošním roce tedy klub slavil 130 let. Při té příležitosti vydal i 1892 pamětních medailí. Na fotografii je ta s číslem 432...
Dál chci představit jeden žeton. Mnoho společností prodává své žetony na jedné pokladně, za které pak nakupujete různé zboží nebo služby na různých dalších místech. Prý kvůli účetnictví, daňovým dokladům... Já tomu taky nerozumím.
Některé žetony jsou opravdu velmi pěkné. Občas si nějaký beru domů na památku. Tohle je žeton Planetária Praha. Možná to jednou bude stát pár peněz... Pokud ne, je alespoň hezký.