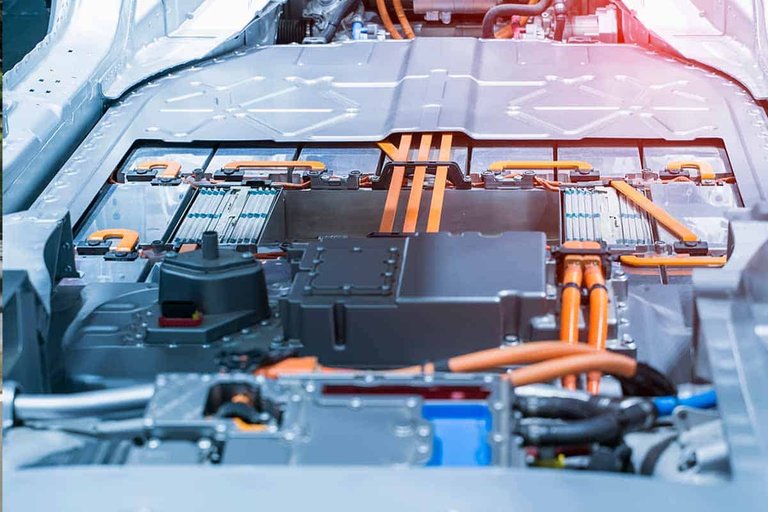 Source
I suppose that by now you all know more or less what graphene is, but for the laggards we will say that graphene is a material formed from carbon atoms joined in a two-dimensional hexagonal structure, that is, it only has length and width because its height has only the thickness of an atom.
Supongo que a estas alturas ya todos sabéis más o menos que es el grafeno, pero para los rezagados diremos que el grafeno es un material formado a partir de átomos de carbono unidos en una estructura de exágonos bidimensional, es decir que solo tiene largo y ancho pues su altura tiene tan solo el espesor de un átomo.
This gives graphene extraordinary properties, it is two hundred times more resistant than steel and five times lighter than aluminium, it is very hard, flexible and transparent, as well as an excellent conductor of heat and electricity, which is why it is used for the more varied applications including battery manufacturing.
Esto le confiere al grafeno unas propiedades extraordinarias, es doscientas veces más resistente que el acero y cinco veces más ligero que el aluminio, es muy duro, flexible y transparente, además de excelente conductor del calor y la electricidad por lo que se utiliza para las aplicaciones más variadas incluida la fabricación de baterías.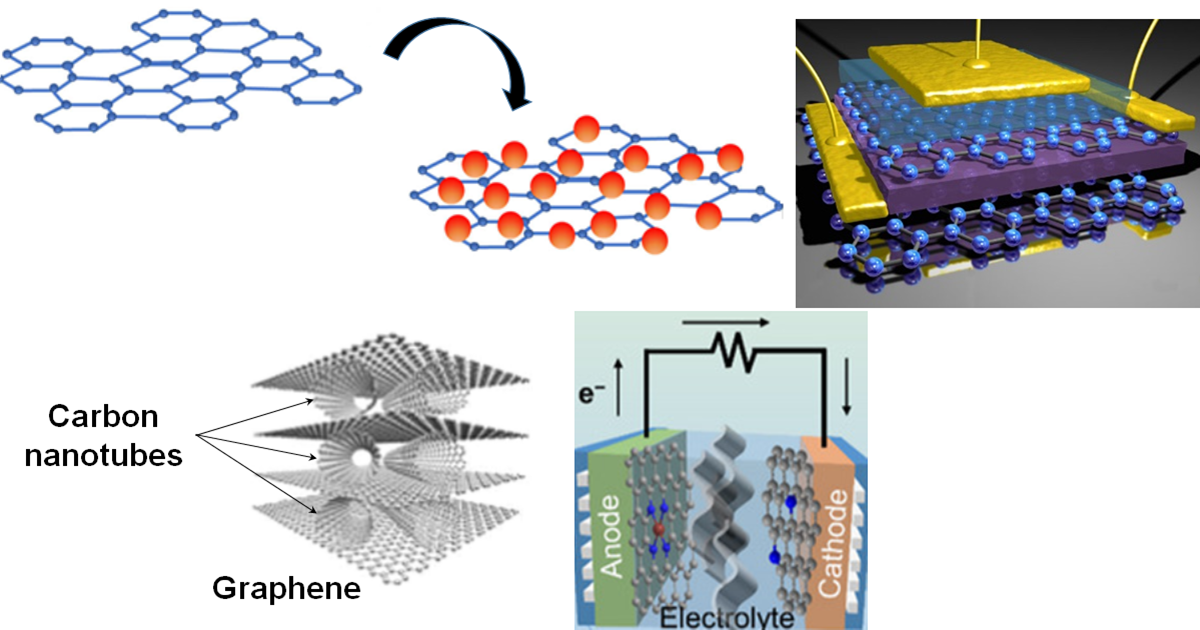 Source
Now the Graphenano company, together with the Institute of Molecular Science of the University of Valencia, are developing a battery project to be used in electric cars, which replaces the metals used in their manufacture with graphene, a really promising project. that could revolutionize the electric car.
Ahora la compañía Graphenano junto con el Instituto de Ciencia Molecular de la Universidad de Valencia, están desarrollando un proyecto de batería para ser utilizada en coches eléctricos, que sustituye los metales que se utilizan en la fabricación de las mismas por grafeno, un proyecto realmente prometedor que podría revolucionar el coche eléctrico.
In conventional systems, batteries are made of sheets of metal that can be made of aluminum, copper or steel that have the mission of conducting the electrons towards the current terminals that can be made of nickel or other metals, what they propose with this new system is replace these metals with sheets of graphene that would fulfill the same function.
En los sistemas convencionales las baterías están formadas láminas de metal que pueden ser de aluminio, cobre o acero que tienen la misión de conducir los electrones hacia los terminales de corriente que pueden ser de níquel u otros metales, lo que proponen con este nuevo sistema es sustituir estos metales por láminas de grafeno que cumplirían la misma función.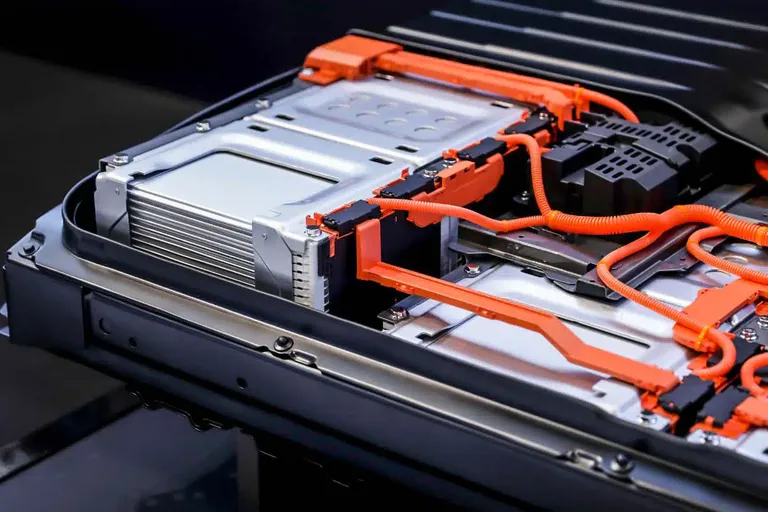 Source
The results of this battery are extraordinary, it improves energy density by 60%, they estimate that it will reach a range of 800 km with a useful life up to four times longer than conventional batteries, this means that it can travel four times more kilometers, which it makes them much more sustainable as well as being cheaper to manufacture.
Los resultados de esta batería son extraordinarios, mejora la densidad energética en un 60%, estiman que alcanzará una autonomía de 800 km con una vida útil hasta cuatro veces superior a las baterías convencionales, esto implica que puede hacer cuatro veces más kilómetros, lo que las hace mucho más sostenibles además de ser más baratas de fabricar.
This is not the only existing development on graphene batteries but it seems to be the most advanced, despite this there is still a lot to investigate before we can mount one of these batteries in our car, but it is fascinating to see how batteries manufacturing is evolving in less than two decades.
Este no es el único desarrollo existente sobre baterías de grafeno pero parece que es el más avanzado, a pesar de ello todavía que mucho que investigar antes de podamos montar una de estas baterías en nuestro auto, pero es fascinante ver todo lo que está evolucionando en la fabricación de las batería en menos de dos décadas.
More information/Más información
https://www.globenewswire.com/news-release/2023/02/01/2599460/0/en/Graphenano-and-the-University-of-Valencia-revolutionise-safety-and-efficiency-in-the-battery-sector-by-developing-the-first-cell-made-without-metals.html
https://www.hibridosyelectricos.com/articulo/actualidad/baterias-grafeno-proyecto-espanol-revolucionar-coche-electrico/20230130111338067716.html