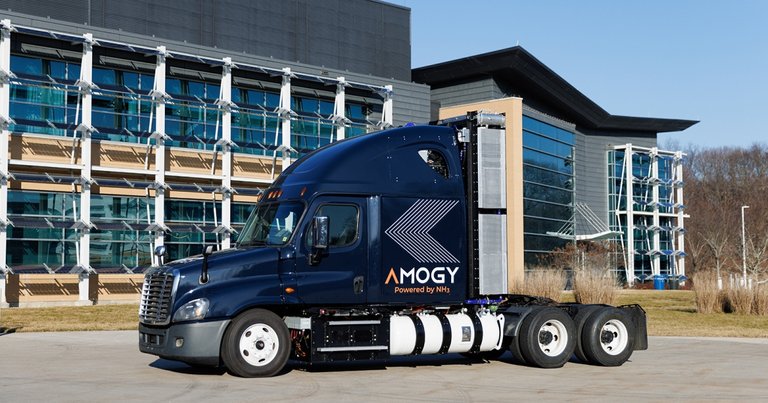 Source
In the race for the electrification of the transport of people and goods, batteries are a good option to propel vehicles of up to a certain size, at the moment in which we go from cars to heavy vehicles such as trucks or ships, batteries are no longer efficient, if only because of their high weight.
En la carrera por la electrificación de los transportes de personas y mercancías las baterías son una buena opción para propulsar vehículos de hasta cierto tamaño, en el momento en que pasamos de los utilitarios a los vehículos pesados como los camiones o barcos las baterías dejan de ser eficientes, aunque solo sea por su elevado peso.
For this reason, for this type of large vehicle it seems that the use of hydrogen as fuel seems to be more favored, but as we have already commented several times in this blog, hydrogen requires a lot of energy for its production and it is also very difficult to transport and store because it is very flammable, but there are new alternatives.
Por eso para este tipo de vehículos de gran tamaño parece que se apuesta más por el uso del hidrógeno como combustible, pero como ya hemos comentado varias veces en este blog, el hidrógeno requiere mucha energía para su producción y además es muy difícil de transportar y almacenar por ser muy inflamable, pero hay nuevas alternativas.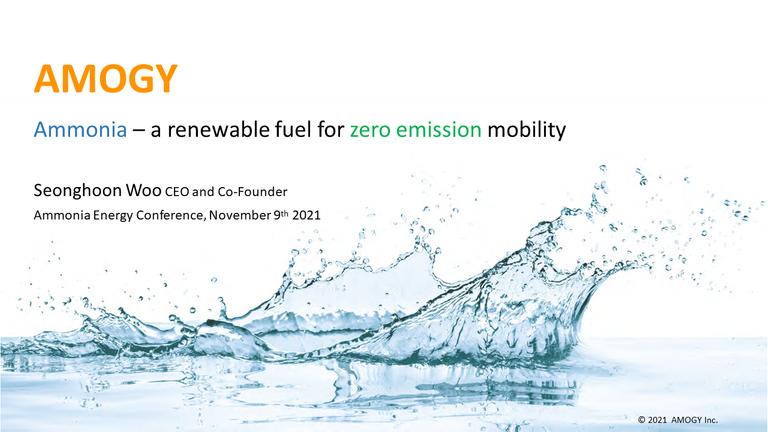 Source
The American company Amogy is a pioneer in the development of propulsion solutions based on ammonia, has recently presented the first truck in the world that uses ammonia for propulsion because, according to the company, it is a viable and sustainable solution for the truck industry and other heavy vehicles.
La empresa americana Amogy es pionera en el desarrollo de soluciones de propulsión basadas en el amoniaco, recientemente ha presentado el primer camión del mundo que utiliza amoniaco para propulsarse pues, según la empresa, es una solución viable y sostenible para la industria de los camiones y otros vehículos pesados.
Ammonia, whose formula is NH3, is made up of one part nitrogen and three parts hydrogen, with the advantage that it is in a liquid state at room temperature, so it is much easier to transport and store, and it does not generate no harmful emissions to the environment.
El amoniaco, cuya fórmula es NH3, está compuesto por una parte de nitrógeno y tres partes de hidrógeno, con la ventaja de que se encuentra en estado líquido a temperatura ambiente, por lo que su transporte y almacenamiento es mucho más fácil, además no genera ningún tipo de emisiones nocivas para el medio ambiente.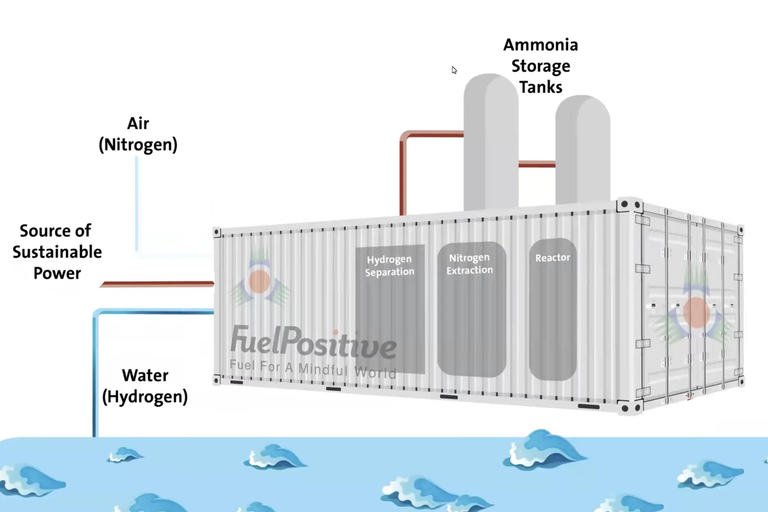 Source
The system created by the company Amogy allows the transformation of ammonia into hydrogen in the vehicle itself, to send it to a fuel cell that generates electrical energy with which the engine that drives the vehicle is fed, liquid ammonia has an energy density about three times greater than that of compressed hydrogen which makes it very efficient.
El sistema creado por la empresa Amogy permite la transformación del amoníaco en hidrógeno en el propio vehículo, para enviarlo a una celda de combustible que genera energía eléctrica con la que se alimenta el motor que impulsa el vehículo, el amoníaco líquido tiene una densidad de energía cerca de tres veces mayor que la del hidrógeno comprimido lo que lo hace muy eficiente.
In addition, ammonia is a global basic product and currently 200 million tons of ammonia are produced and transported each year, so there is already the necessary infrastructure worldwide for its manufacture and transport.
For all this, Amogy has presented the first truck in the world powered by ammonia.
Además es amoniaco es un producto básico mundial y en la actualidad ya se producen y transportan 200 millones de toneladas de amoníaco cada año por lo que ya existe la infraestructura necesaria a nivel mundial para su fabricación y transporte.
Por todo esto Amogy ha presentado el primer camión del mundo propulsado por amoniaco.
More information/Más información
https://www.ammoniaenergy.org/organization/amogy/
https://www.freethink.com/transportation/ammonia-powered-semi-truck
https://computerhoy.com/motor/primer-camion-amoniaco-mundo-1187470