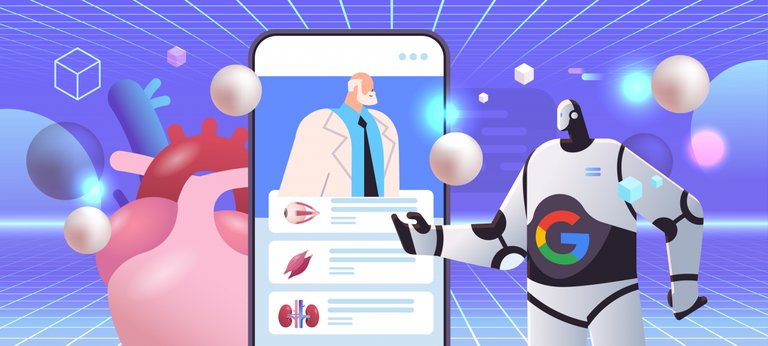 Source
I have always believed, and I have sometimes commented on this blog, that medicine will be one of the disciplines most affected by new technology. In fact, I believe that the days of the family doctor profession are numbered since, sooner rather than later, our private doctor will be on our mobile phone.
Siempre he creído, y alguna vez lo he comentado en este blog, que la medicina será una de las disciplinas más afectadas por las nuevas tecnología, de hecho creo que la profesión de médico de familia tiene los días contados ya que, más pronto que tarde, nuestro médico particular lo tendremos en nuestro teléfono móvil.
On this, the news of the new chatbot created by DeepMind, the Google subsidiary dedicated to artificial intelligence, only corroborates my opinion. It is an AI-based chatbot trained to answer common medical questions, tested by professionals who had to answer the same questions.
Sobre esto, la noticia del nuevo chatbot creado por DeepMind, la filial de Google dedicada a la inteligencia artificial, no hace más que corroborar mi opinión. Se trata de un chatbot basado en IA y entrenado para responder preguntas médicas comunes, evaluado por profesionales que tuvieron que responder las mismas preguntas.

Source
Large-Scale Language Models (LLM) are artificial intelligence tools developed to manage language characteristics, in this case, DeepMind has trained this chatbot, which they have called Med-PaLM (Medical Perception Language Model), to handle medical language and answer common questions.
Los Modelos de Lenguaje a Gran Escala (LLM) son herramientas de inteligencia artificial desarrollados para manejar las características del lenguaje, en este caso DeepMind ha entrenado a este chatbot, al que han llamado Med-PaLM (Medical Perception Language Model), para manejar el lenguaje médico y responder preguntas comunes.
This AI model is made up of several modules grouped within the MultiMedQA model, these range from consumer inquiries to exams for medical professionals, some of these models have up to 540 billion parameters, finally the MedPalm model reached 92.6 % accuracy in its answers.
Este modelo de IA está formado por varios módulos agrupados dentro del modelo MultiMedQA, estos abarcan desde consultas de consumidores hasta exámenes para profesionales de la medicina, algunos de estos modelos tienen hasta 540 mil millones de parámetros, finalmente el modelo MedPalm alcanzó un 92,6% de precisión en sus respuestas.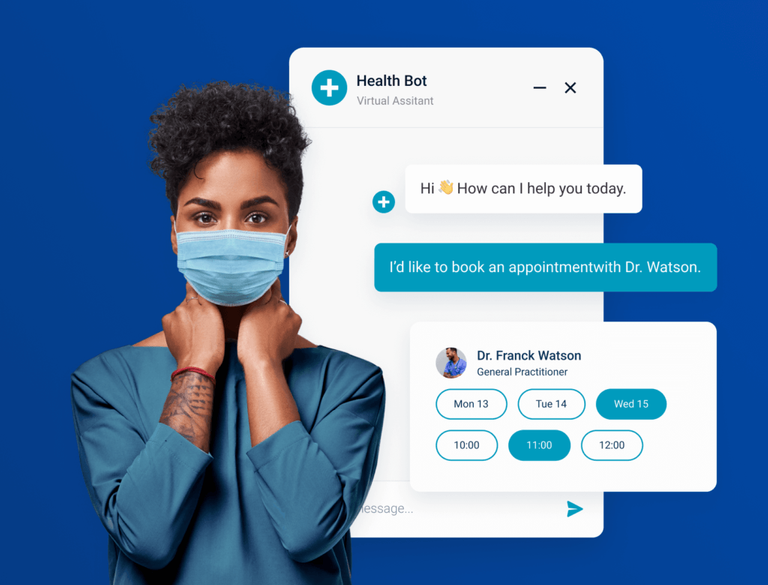 Source
According to the creators of this chatbot, artificial intelligence and Large Language Models (LLM) are a great opportunity to achieve easier, safer and more equitable access to health experts, but it is not convenient to get your hopes up as there is still a lot of work to do to be done among consumers, health experts and ethicists, etc. before using it on a daily basis.
Según los creadores de este chatbot, la inteligencia artificial y los Large Language Models(LLM) son una gran oportunidad para conseguir un acceso más fácil, seguro y equitativo a los expertos en la salud, pero no conviene hacerse demasiadas ilusiones pues aún queda mucho trabajo por hacer entre consumidores, expertos de la salud y ética, etc. antes de usarlo de manera cotidiana.
I guess this is good news for all those who google their symptoms only to end up worried about what comes up in the results, that's why the consensus of so many experts is needed because, if you trust the results, just with that there is a misplaced comma you can end up growing daisies.
Supongo que esto es una buena noticia para todos aquellos y aquellas que buscan sus síntomas en google para terminar angustiados por lo que sale en los resultados, por eso se necesita el consenso de tantos expertos porque, si te fías de los resultados, solo con que haya una coma mal puesta puedes acabar dando margaritas.
More information/Más información
https://www.digitalhealth.net/2023/01/google-research-and-deepmind-develop-ai-medical-chatbot/
https://www.yotambien.mx/tecnologia/google-lanza-chatbot-medico-basado-en-inteligencia-artificial/