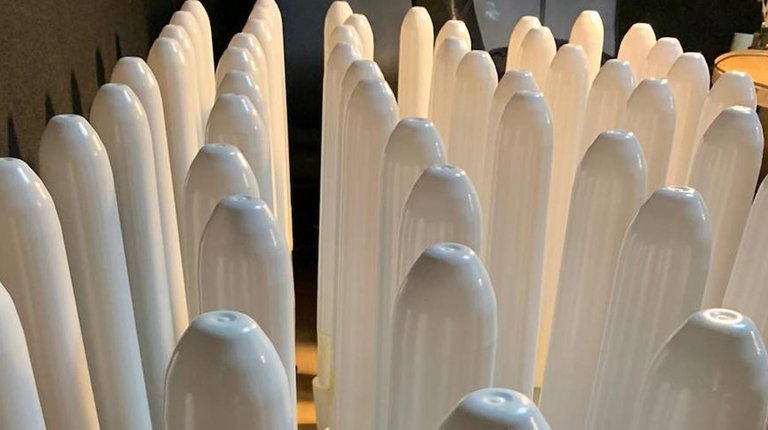 Source
There is no doubt that wind turbines are an excellent option for the generation of sustainable energy, although their enormous size and noise make it necessary to locate these devices far from cities where, on the other hand, it is where the most energy is consumed, but it is impossible to install typical wind turbines in the middle of a city.
No cabe duda de que los aerogeneradores son una excelente opción para la generación de energía sostenible aunque, su enorme tamaño y ruido obligan a situar estos artefactos lejos de las ciudades donde, por otra parte, es donde más energía se consume pero resulta imposible instalar uno de los aerogeneradores típicos en medio de una ciudad.
That is why the idea of a Spaniard has been so interesting, to design wind turbines that do not need blades, these new wind turbines from the company Vortex take advantage of the energy of the wind, but instead of moving blades like conventional windmills, what rotates taking advantage of the force of the wind is its mast.
Por eso ha resultado tan interesante la idea de un español de diseñar aerogeneradores que no necesitan aspas, estos nuevos aerogeneradores de la compañía Vortex aprovechan la energía del viento, pero en lugar de mover aspas como los molinos convencionales, lo que gira aprovechando la fuerza del viento es su mástil.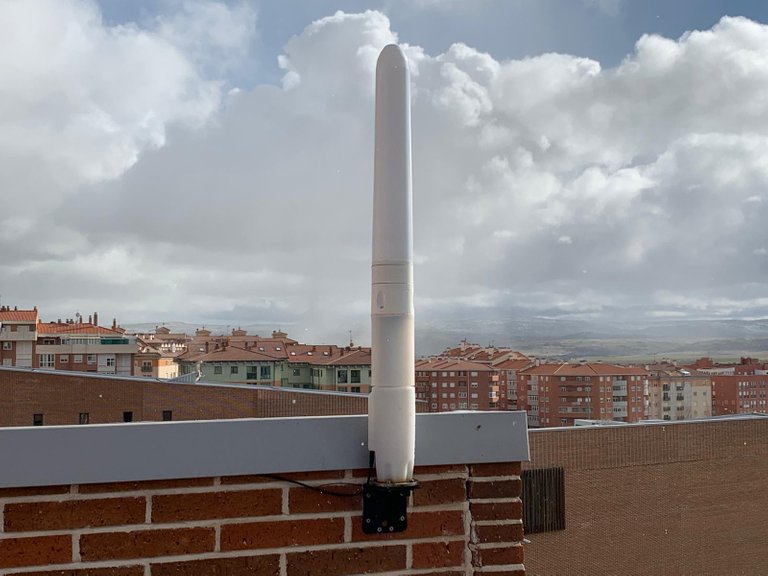 Source
These wind turbines are much smaller than the traditional ones and, furthermore, since they do not have blades, they do not rotate but oscillate and are hollow, they hardly make any noise and, according to their creators, they are harmless, making their installation in areas of smaller dimensions such as in the interior of cities, much more feasible
Estos aerogeneradores son mucho más pequeños que los tradicionales y además, puesto que no tienen aspas, no gira sino que oscila y son huecos, no hacen apenas ruido y, según sus creadores son inofensivos, por lo que es mucho mas viable su instalación en zonas de dimensiones más reducidas como sucede en el interior de las ciudades.
Another advantage of these wind turbines is that they are made up of a carbon fiber bar, which can oscillate for several years in a row without needing to be replaced, since they do not need gears or other moving parts to work, they do not need repairs or oil and maintenance is much easier.
Otra de las ventajas de estos aerogeneradores es que están formados por una barra de fibra de carbono, que puede estar oscilando durante varios años seguidos sin necesidad de ser reemplazado, al no necesitan engranajes ni otras partes móviles para funcionar, no necesita reparaciones ni aceite y su mantenimiento es mucho más sencillo.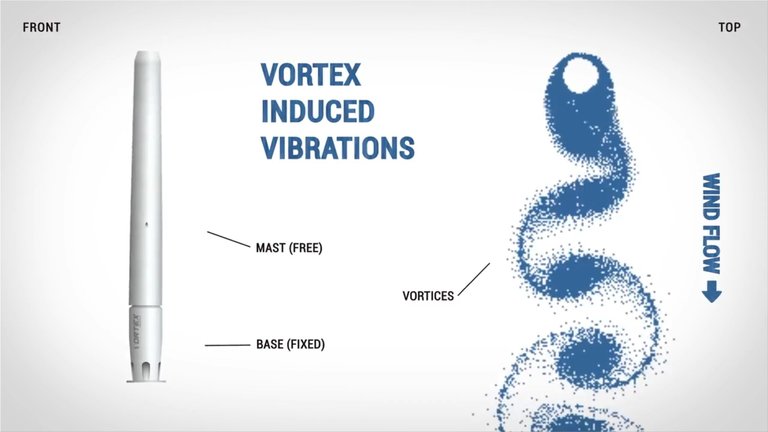 Source
These generators will be manufactured in different sizes depending on their use, the smallest to be used for road markings, the medium-heavy ones to be used in urban homes and other larger ones that could be used in industrial or rural environments where there is more space.
Estos generadores se fabricarán en distintos tamaños dependiendo de su uso, los más pequeños para ser utilizados para señalización de carreteras, los medianos pesados para ser utilizados en las viviendas urbanas y otros de mayor tamaño que podrían ser utilizados en entornos industriales o para el entorno rural donde hay más espacio.
Although some installations have already been carried out, both in universities and with other organizations and municipalities, as is the case with all technologies of this type, we will still have to wait before these wind turbines become an everyday thing, but it is still another step towards energy self-sufficiency.
Aunque ya tienen algunas instalaciones realizadas, tanto en universidades como con otras organizaciones y ayuntamientos, al igual que sucede con todas las tecnologías de este tipo aún tendremos que esperar antes de que estos aerogeneradores sean algo cotidiano pero no deja de ser otro paso más hacia la autosuficiencia energética.
More information/Más información
https://pledgetimes.com/bladeless-wind-turbines-the-spanish-invention-that-promises-to-bring-wind-energy-to-the-city/
https://www.abc.es/antropia/abci-aerogeneradores-sin-aspas-energia-eolica-autoconsumo-20220914142043_noticia.html