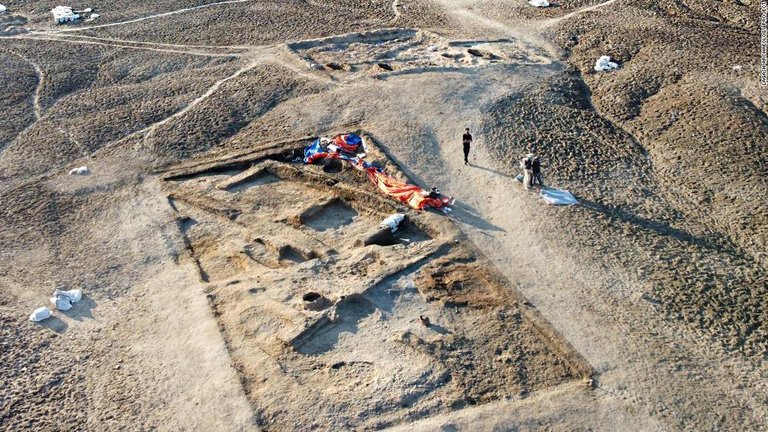 Source
I always thought that the phenomenon of going to bars was something relatively recent but it seems that it was already a custom five thousand years ago, or at least that is what can be deduced from the remains found by a team of archaeologists, who worked in Lagash, who it was one of the oldest and largest cities in southern Mesopotamia.
Siempre pensé que el fenómeno de irse de bares era algo relativamente reciente pero parece que ya era una costumbre hace cinco mil años, o eso al menos es lo que se deduce de los restos encontrados por un equipo de arqueólogos, que trabajaban en Lagash, que fue una de las ciudades más antiguas y grandes del sur de Mesopotamia.
Lagash, now the city of al-Hiba, was occupied from the fifth to the middle of the second millennium BC and occupies an area of about five square kilometers, it has become an important archaeological site, as part of a joint project between the Penn Museum, the University of Cambridge and the State Board of Antiquities and Heritage in Baghdad.
Lagash, ahora la ciudad de al-Hiba, estuvo ocupada desde el quinto hasta mediados del segundo milenio antes de Cristo y ocupa un área de unos cinco kilómetros cuadrados, se ha convertido en un importante yacimiento arqueológico, como parte de un proyecto conjunto entre el Museo Penn, la Universidad de Cambridge y la Junta Estatal de Antigüedades y Patrimonio en Bagdad.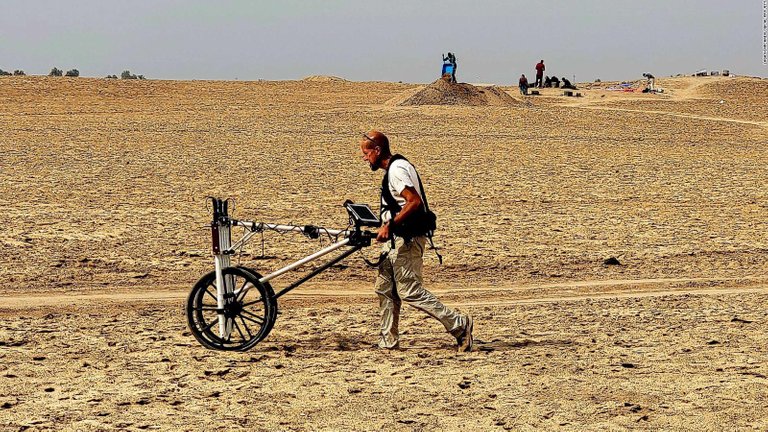 Source
Hidden just fifty centimeters underground, archaeologists discovered a tavern, consisting of an open-air dining room and a room with benches to sit on, an oven, and a 5,000-year-old refrigerator that absorbs moisture to keep food fresh.
Escondida a escasos cincuenta centímetros bajo tierra los arqueólogos descubrieron una taberna, formada por un comedor al aire libre y una habitación en la que había bancos para sentarse, un horno y una especie de nevera de 5.000 años de antigüedad que absorbe la humedad para mantener los alimentos frescos.
In the vicinity they also found an industrial-sized oven that contained remains of burning and ash deposits, as well as food utensils and dozens of conical bowls, some of them even with remains of ancient food, with all this they deduced the use of this space as an outdoor dining area.
En las inmediaciones también se encontraron con un horno de tamaño industrial que contenía restos de quema y depósitos de ceniza, así como utensilios de comida y docenas de cuencos cónicos, incluso algunos de ellos con restos de comida antigua, con todo esto dedujeron el uso de este espacio como un comedor al aire libre.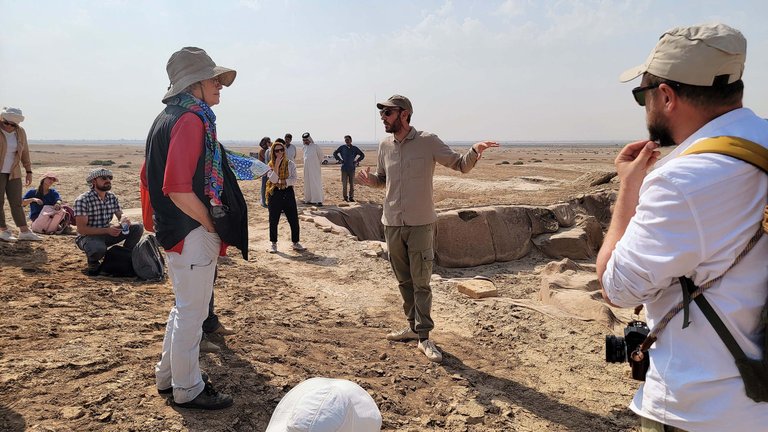 Source
According to Dr. Pittman, one of the members of the excavation, the residents of the city of Lagash were not elite or slaves but were independent people who populated the urban neighborhoods, something that could perhaps be considered as a species middle class of five thousand years ago.
Según comenta el Dr. Pittman, uno de los miembros de la excavación, los residentes de la ciudad de Lagash no eran de la élite ni eran esclavos sino que eran personas independientes que poblaban los vecindarios urbanos, algo que quizá se podría considerar como una especie de clase media de hace cinco mil años.
The truth is that it is still curious, normally we are used to hearing about sites with stories of great temples or remains of epic battles, but this time they have discovered what seems to be a group of people having a picnic with the family in a typical Mesopotamian picnic area.
La verdad es que no deja de ser curioso, normalmente estamos acostumbrados a escuchar hablar sobre yacimientos con historias de grandes templos o restos de épicas batallas, pero esta vez han descubierto lo que parece ser un grupo de domingueros haciendo un picnic con la familia en un merendero típico mesopotámico.
More information/Más información
https://www.jpost.com/archaeology/article-730454
https://www.wral.com/arque-logos-encuentran-una-taberna-de-5-000-a-os-de-antig-edad-con-restos-de-alimentos-en-iraq/20700304/