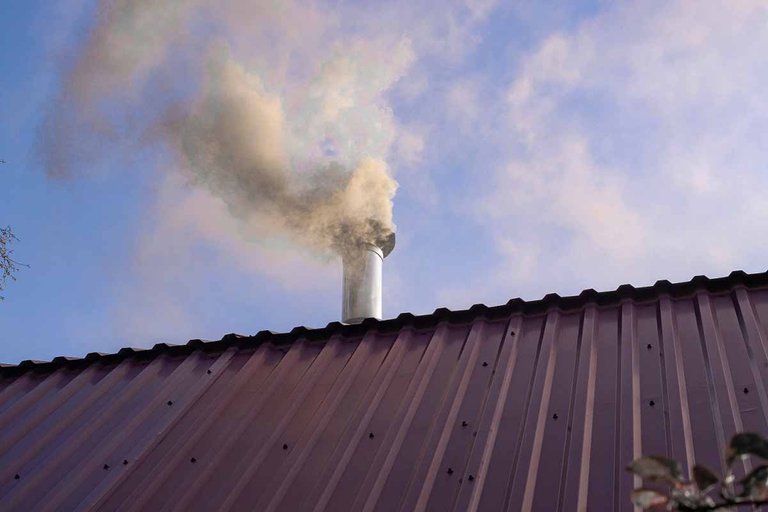 Source
Although we all charge against companies as the cause of pollution, we have to admit that we also do it quite well on our own, and not only with the pollution derived from traffic in cities but also from boilers of all kinds that keep us warm in winter but also they pollute a lot.
Aunque todos cargamos contra las empresas como causantes de la contaminación tenemos que admitir nosotros solos también lo hacemos bastante bien y no solo con la contaminación derivada del tráfico en las ciudades sino también de las calderas de todo tipo que nos mantienen calentitos en invierno pero que también contaminan un montón.
In order to avoid, at least, the contamination of our boilers, a retired French engineer named Philippe Rousseau, a former engine manufacturer for Mercedes, has patented a process that completely eliminates toxic emissions from all types of boilers, both coal-fired and diesel oil.
Para poder evitar, al menos, la contaminación de nuestras calderas un ingeniero francés jubilado llamado Philippe Rousseau, este antiguo fabricante de motores para Mercedes, ha patentado un proceso que consigue eliminar por completo las emisiones tóxicas de todo tipo de calderas, tanto de carbón como de gas-oil.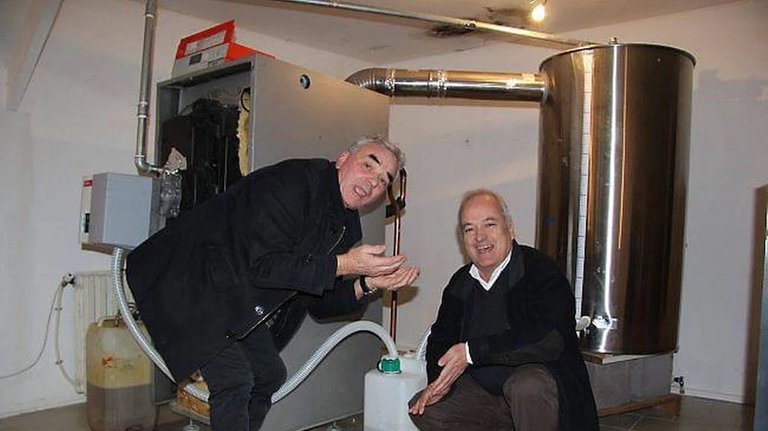 Source
The invention works by confining the polluting emissions and re-combining them in a reactor, with the hydrogen, carbon and oxygen released in the combustion, methane is produced, which is re-injected into the burner, with this it is possible to reduce consumption boilers by 10% and improve their efficiency by 15%.
El invento funciona confinando las emisiones contaminantes y re-combinándolas en un reactor, con el hidrógeno, el carbono y el oxígeno liberados en la combustión se produce metano, que es re-inyectado de nuevo en el quemador, con esto se consigue reducir el consumo de las calderas en un 10% y mejorar su eficiencia en un 15%.
In true Silicon Valley style, this retiree had been working in his garage for 30 years where he had set up an experimental laboratory, in which he had already invented an exhaust that did not emit CO₂ for 500 hp engines. In 2009, this invention also came out of this garage, which, according to its creator, the only waste it generates is demineralized water.
Al más puro estilo de Silicon Valley este jubilado llevaba 30 años trabajando en su garaje donde había montado un laboratorio experimental, en el que ya había inventado un escape que no emitía CO₂ para motores de 500 CV. En 2009 y de este garaje salió también este invento que, según dice su creador, el único residuo que genera es agua desmineralizada.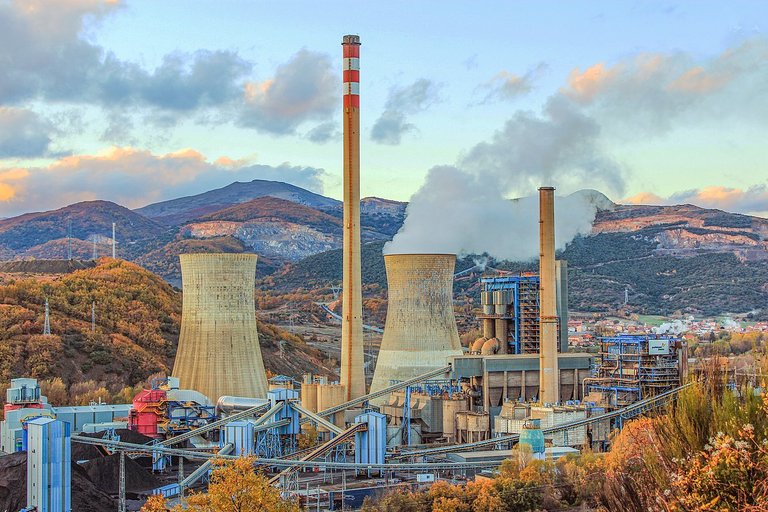 Source
In addition, according to Philippe, this invention can not only be applied to domestic boilers but also in incinerators and even in coal-fired power plants, which are responsible for 30% of emissions and continue to be the main source of electricity generation in the world, with which I suppose that they are not going to lack buyers.
Además, según Philippe, este invento no solo puede aplicarse a calderas doméstica sino también en incineradoras e incluso en centrales térmicas de carbón que son las responsables del 30% de las emisiones y sigue siendo la principal fuente de generación de electricidad en el mundo, con lo que supongo que no le van a faltar compradores.
A prototype has already been installed in a company dedicated to the manufacture of steam generators and it seems that Germany would also be interested in this technology since Germany still uses more coal than in other countries.
With all this, welcome is the invention of Philippe Rousseau to clear up a bit of the dirt in the environment.
Ya se ha instalado un prototipo en una empresa dedicada a la fabricación de generadores de vapor y parece que Alemania también estaría interesada en esta tecnología ya que en Alemania todavía se utiliza más carbón que en otros países.
Con todo esto, bienvenido sea el invento de Philippe Rousseau para ir despejando un poco la porquería del medio ambiente.
More information/Más información
https://newsbeezer.com/belgiumeng/this-french-invention-eliminates-any-pollutant-emission-from-a-fuel-or-coal-boiler/
https://ecoinventos.com/invento-elimina-emisiones-contaminantes-de-las-calderas-de-gasoil-carbon/