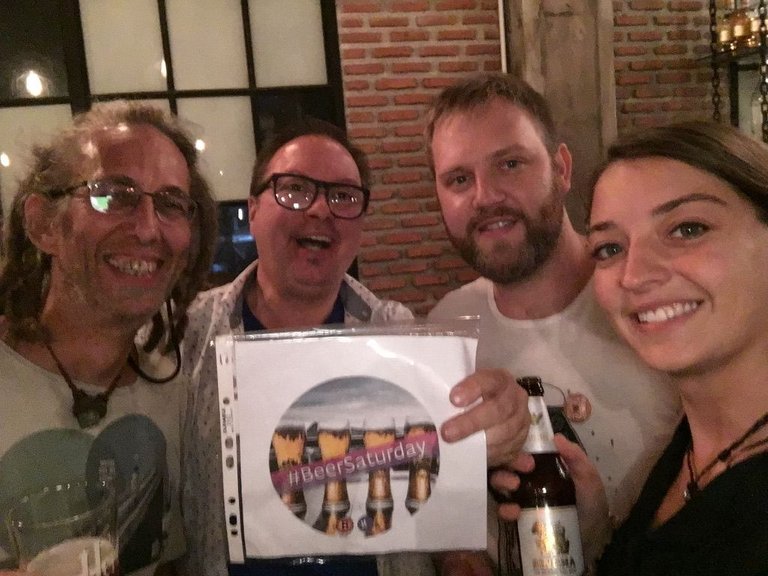 I promised to show you how the steemfest hivefest went down last time in Bangkok, so you get an idea of what we possibly can expect this time in Amsterdam.
Some time ago I already reported some things from the first day there, on Sunday you got the second part, Monday the third and now just one day before finally the next Hivefest will be happening IN PERSON, I will tell you all about day 4 and 5 back in 2019 when we were all meeting up in Bangkok.
Like every morning we got an email and a notification at the app about what would be happening that day at what time and what place. - Only that this time I didn't see it until noon, because I was pretty hangovered. As you know the night before ended at the famous Kao San Road, so at day 4 we had some time off, before we would meet in the afternoon at the hotel.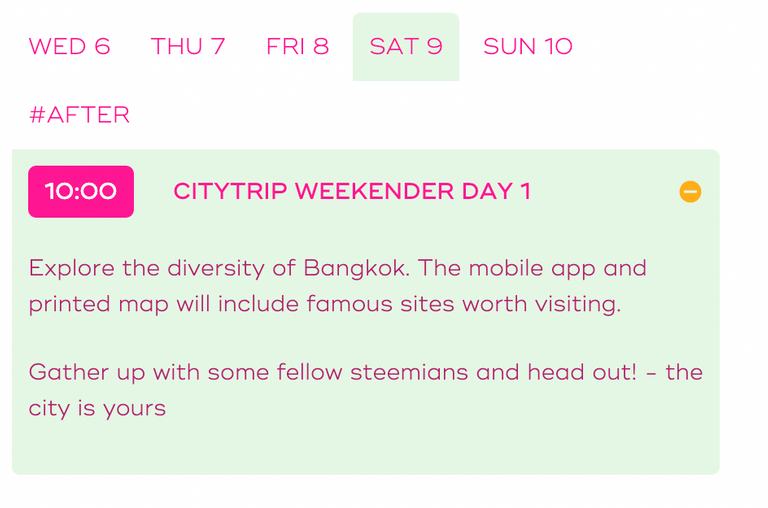 As always @martibis and I had our favorite breakfast at the Streetfood stand before we went to the main hotel.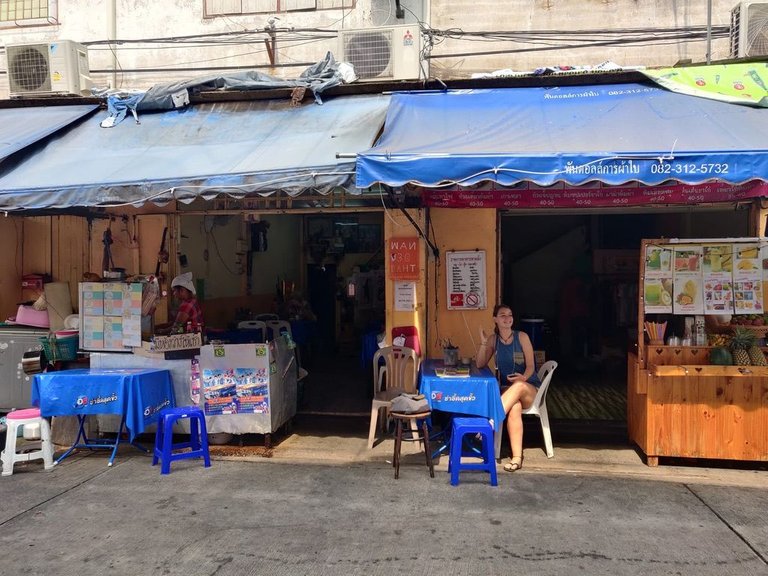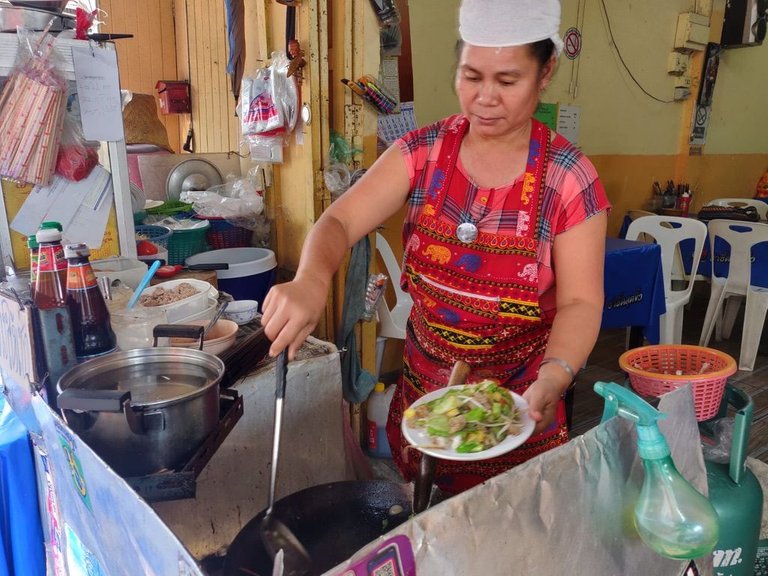 There we met some of the other Steemians Hivers chilling at the pool. We also stayed here for some time to recharge our batteries, because right after all of our concentration was needed.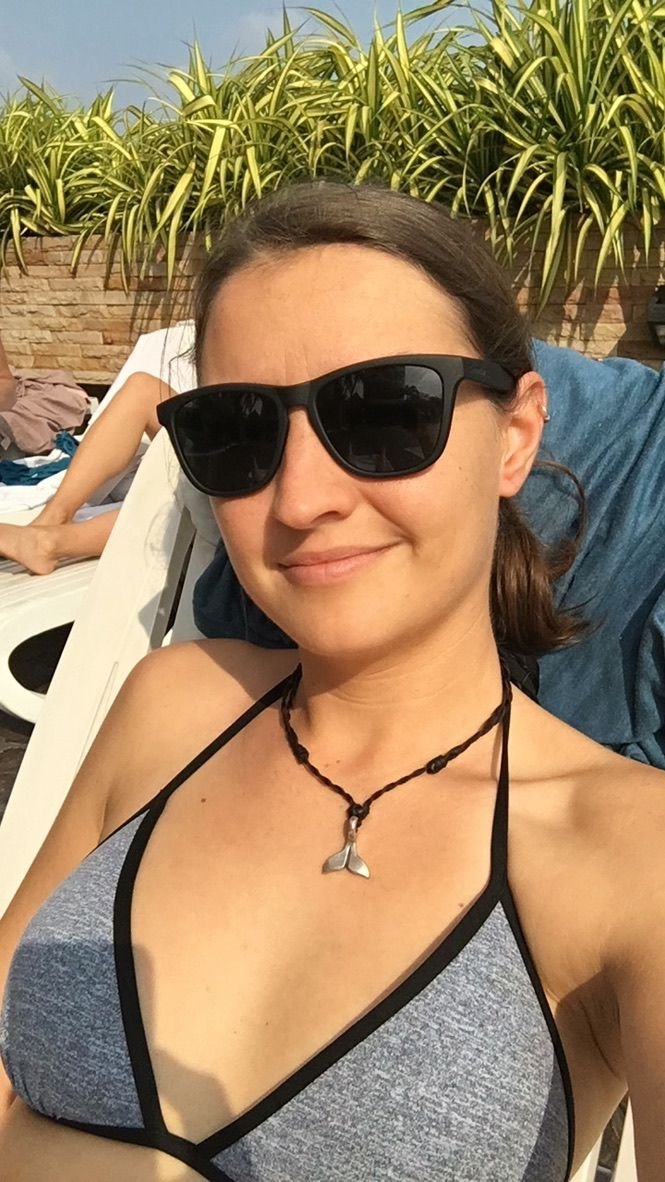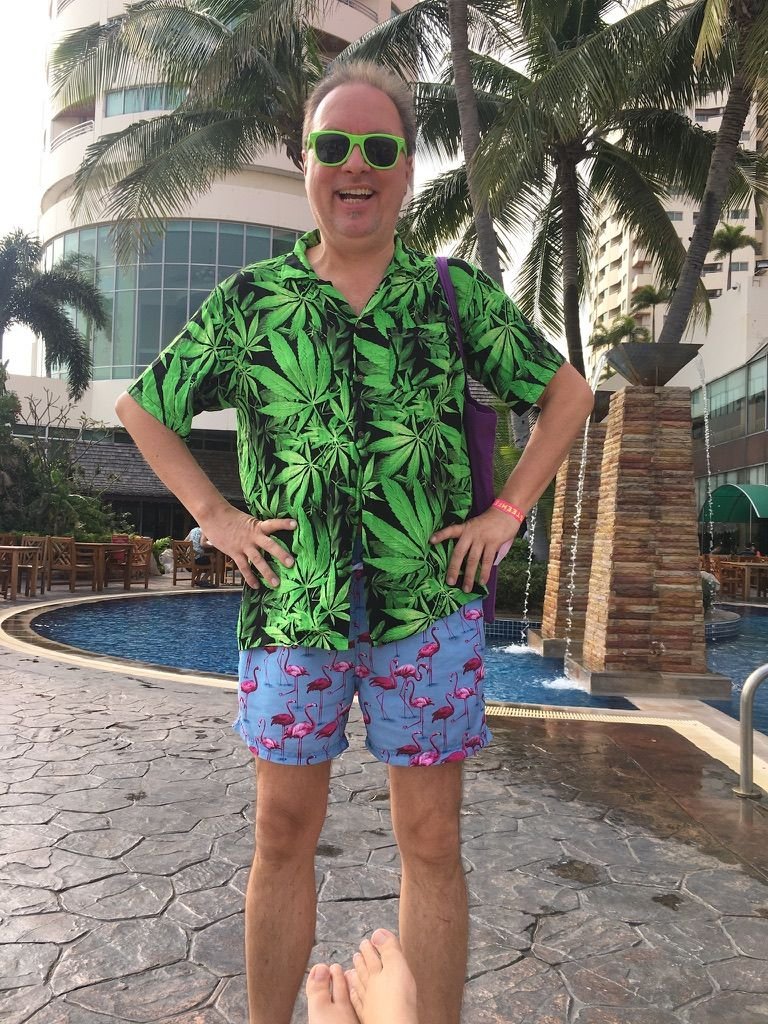 It was needed because one of the insider events took place. That was not officially on the schedule, but hat tradition since the Steemfest in Krakow: The Poker tournament.
I was surprised how many entered the tournament this time. Expectations were high and the pot very big! So everybody was a bit nervous.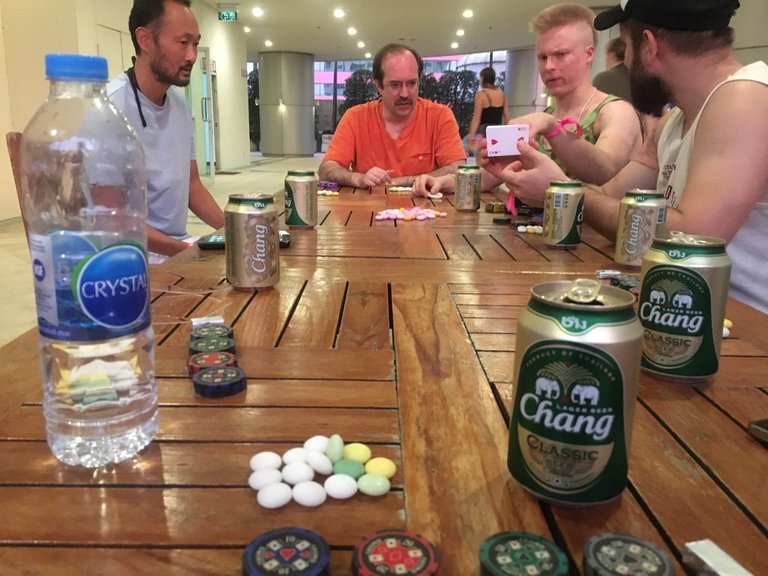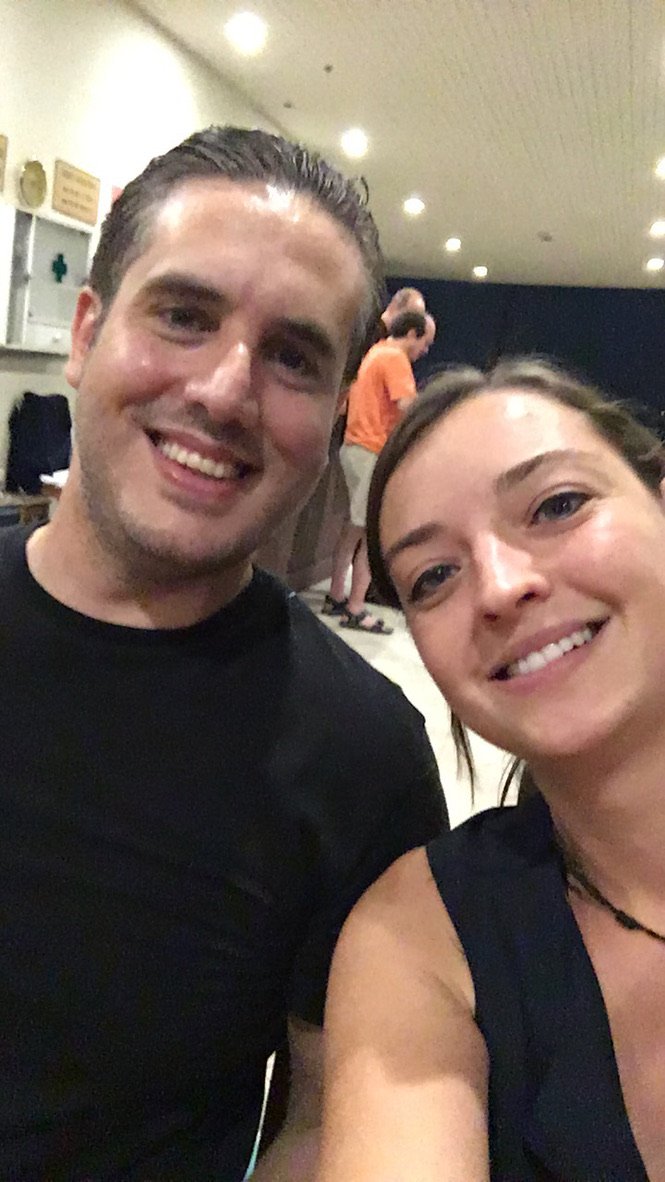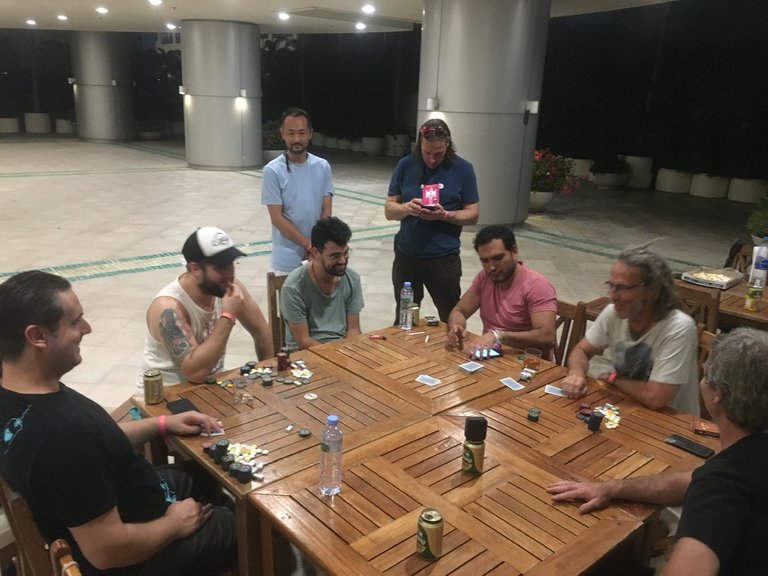 Just like in Krakow, I ended up on the final table as chip leader, but then became too nervous to make it to the top 3. I made it to place 5 or something, but was the best (and only) woman on the table ;)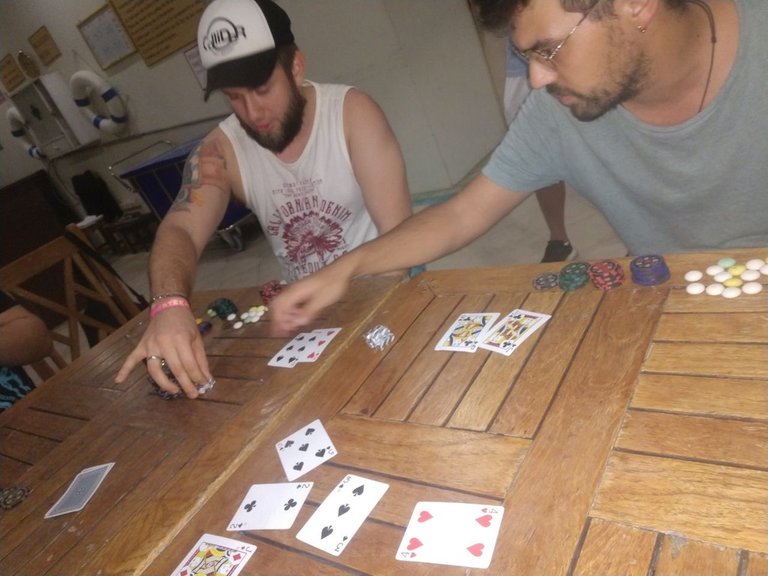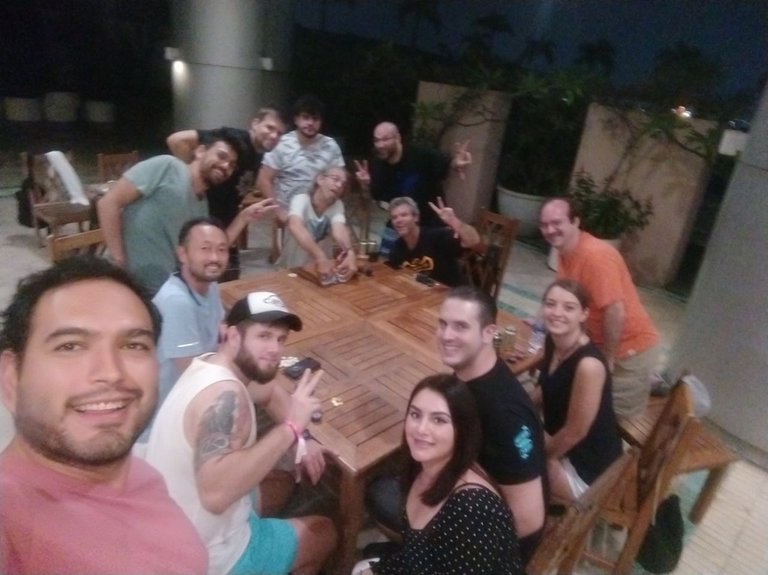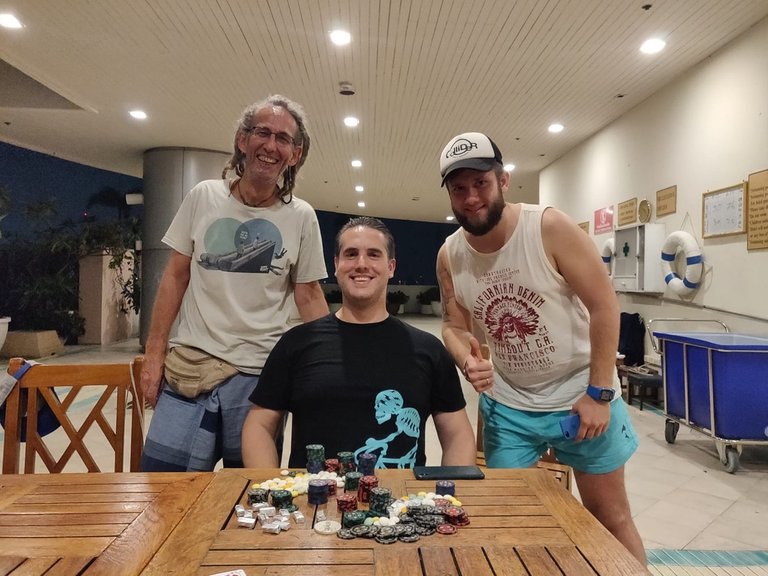 I could tell more insider stories, show videos and more pictures, but I think its the best for all of us if that stays private :D
After losing a lot of money here, I went with some other attendees to @detlev s BeerSaturday event.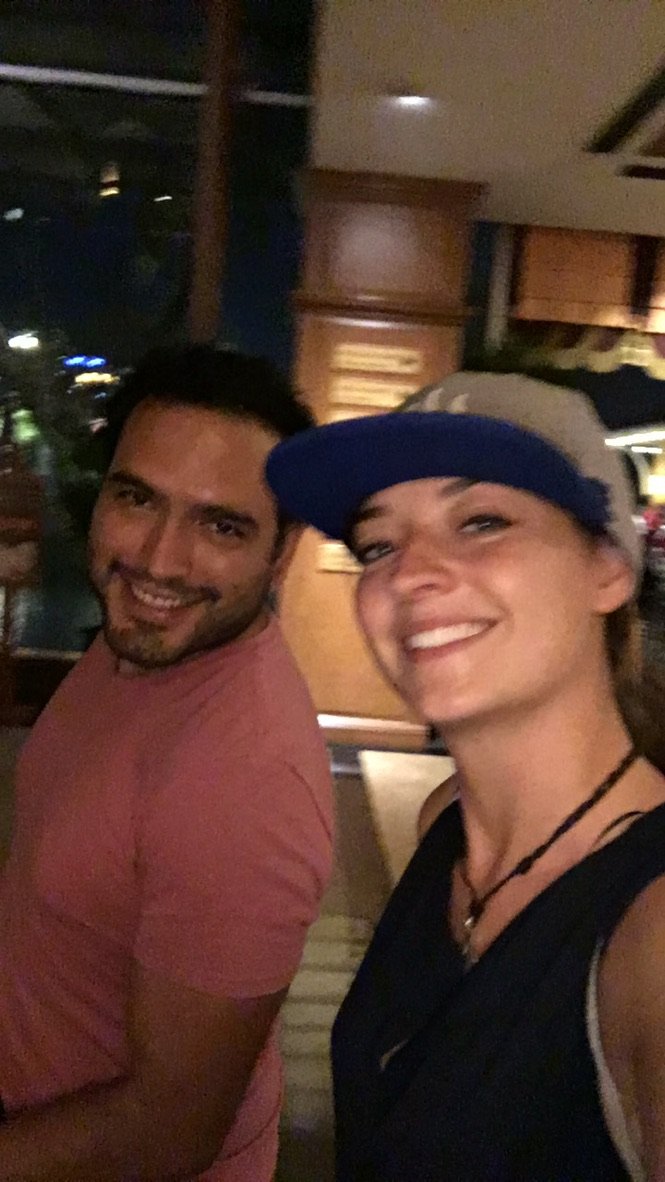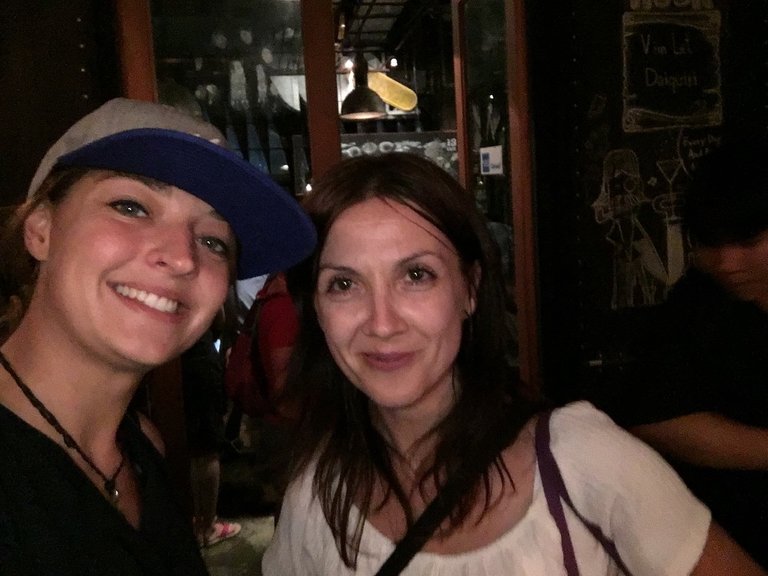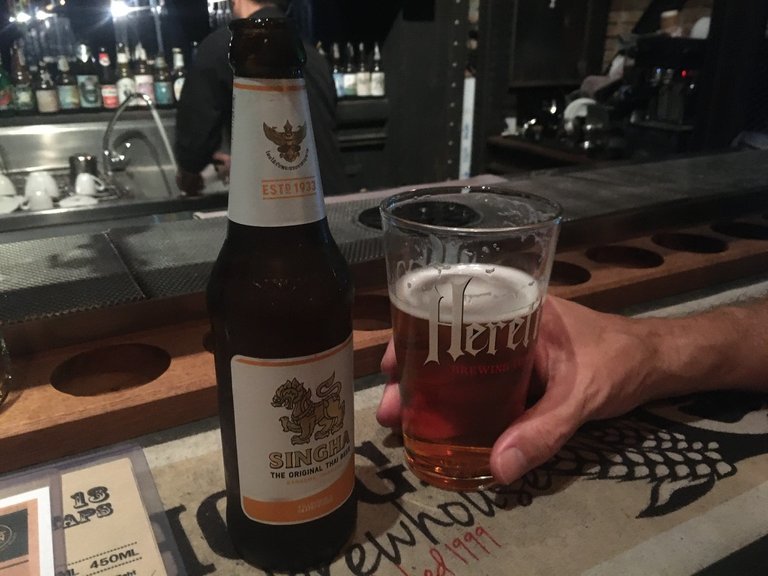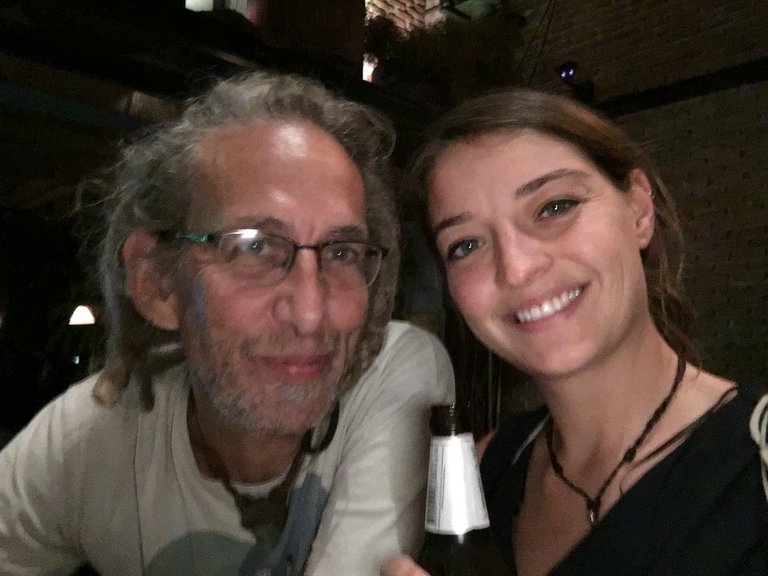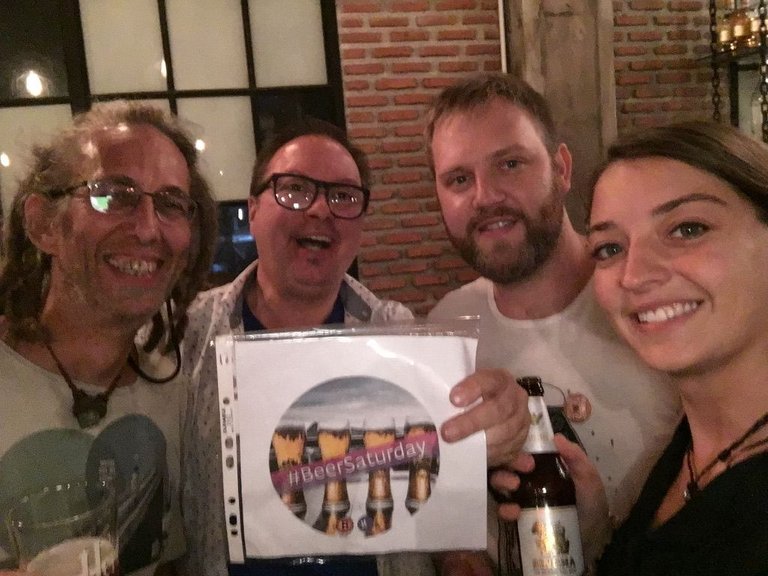 Right around the corner there was a great streetfood market, where we got some food before we went to bed.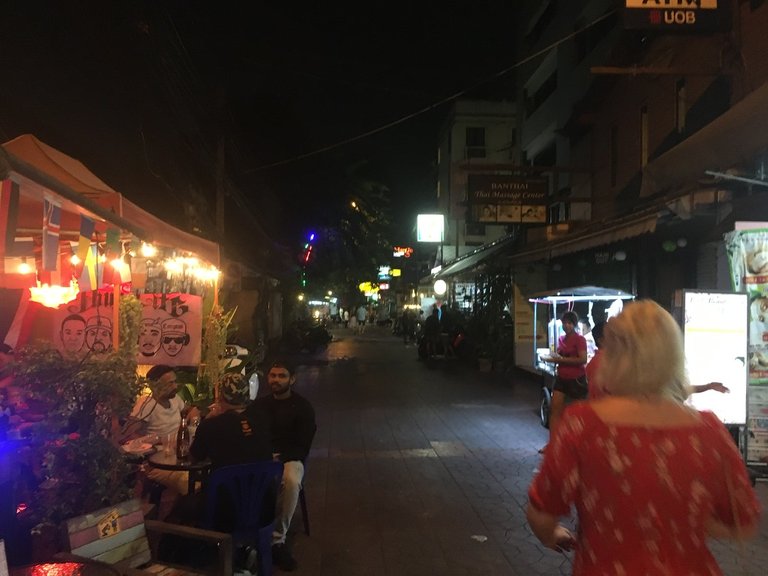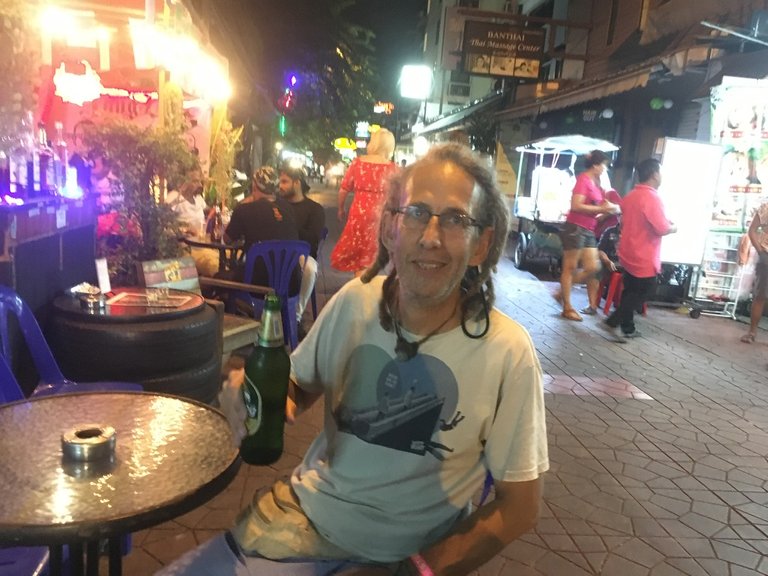 And then, just like that Steemfest Hivefest was almost over! The next day we slept long again and saw a little bit of the city before we all met up to get on a boat and have our last big party saying goodbye.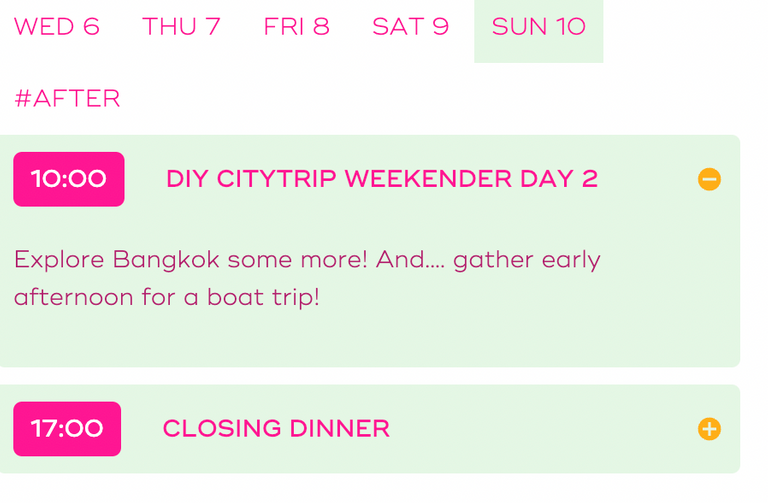 As always in Thailand it was pretty crowded and a bit crazy at the meeting point. Roland had booked a whole boat for us with entertainment and food on board.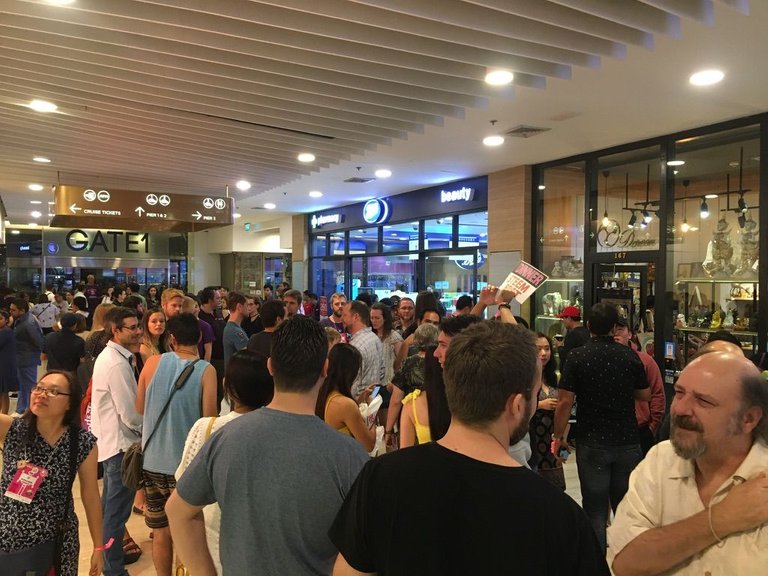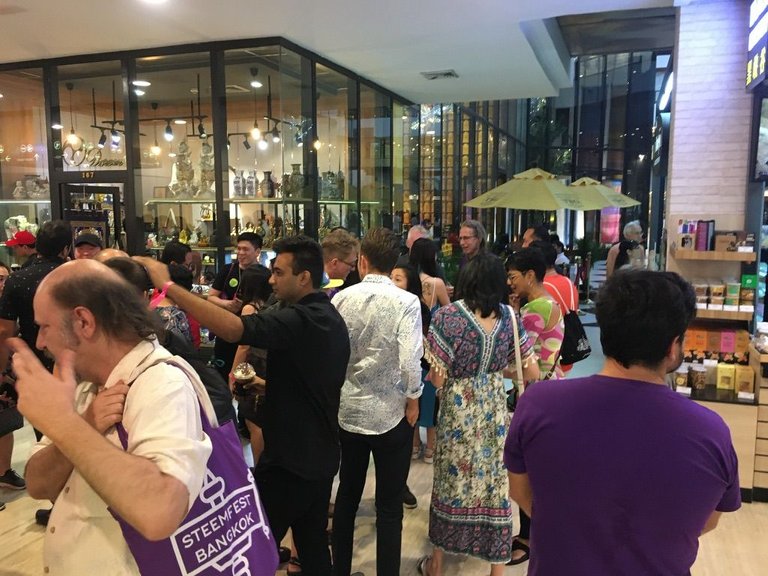 It was really amazing and quite impressive to travel on the river of Bangkok on this boat, passing by those giant bridges and temples with amazing food, all those great people, and entertainment on the boat.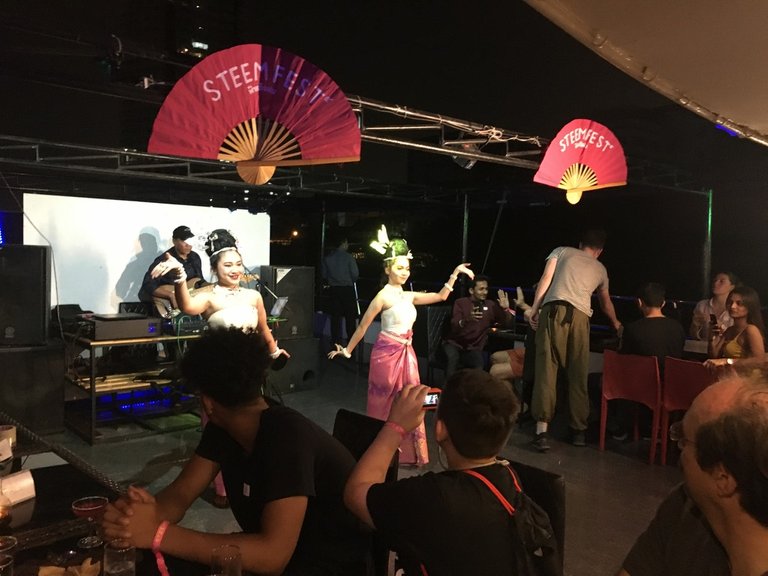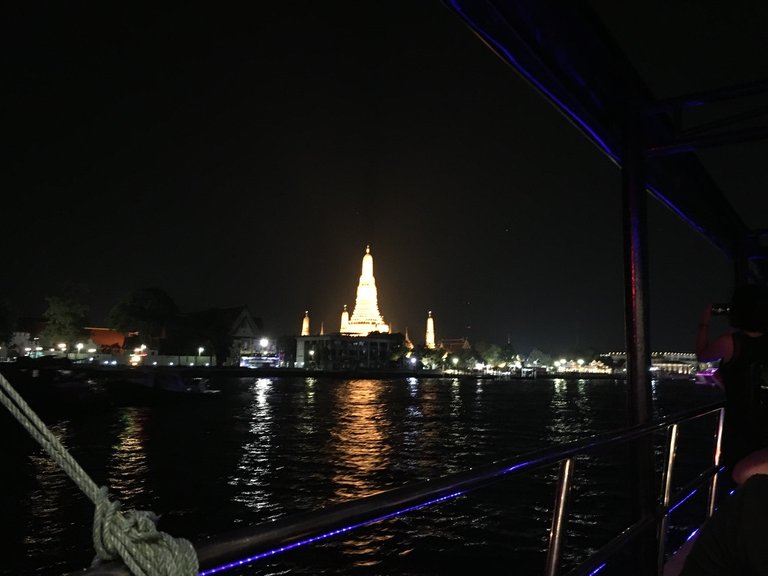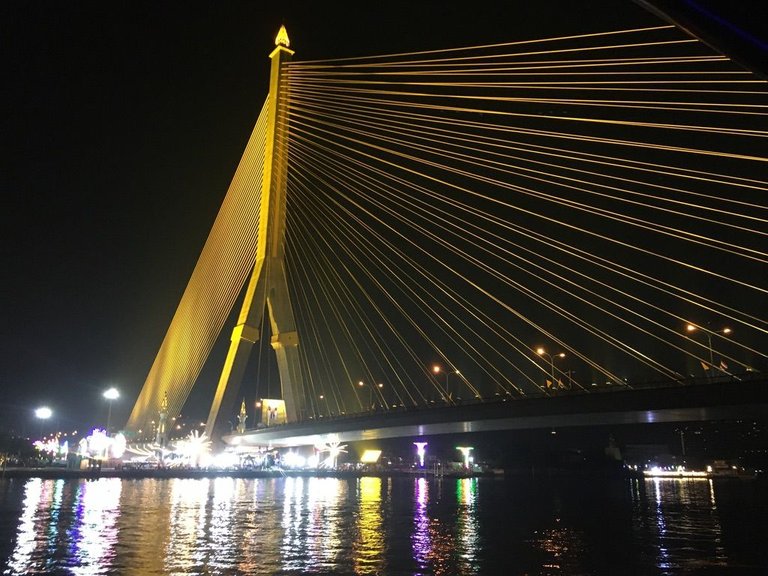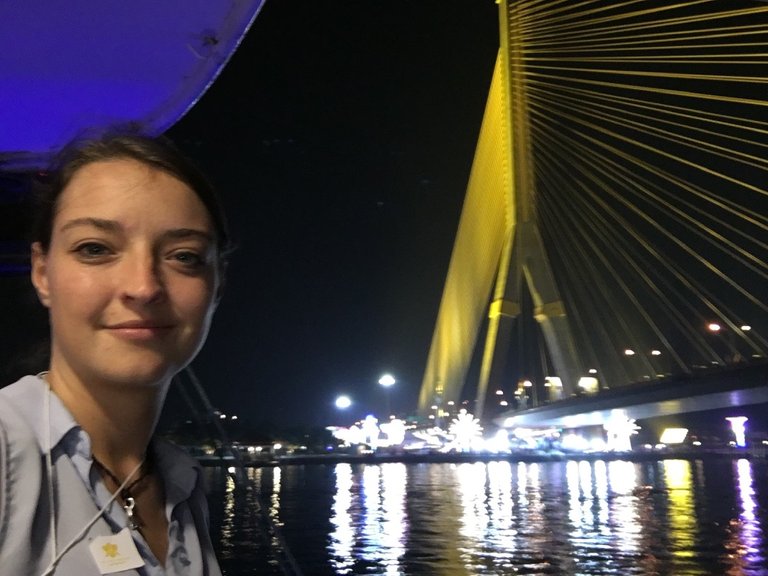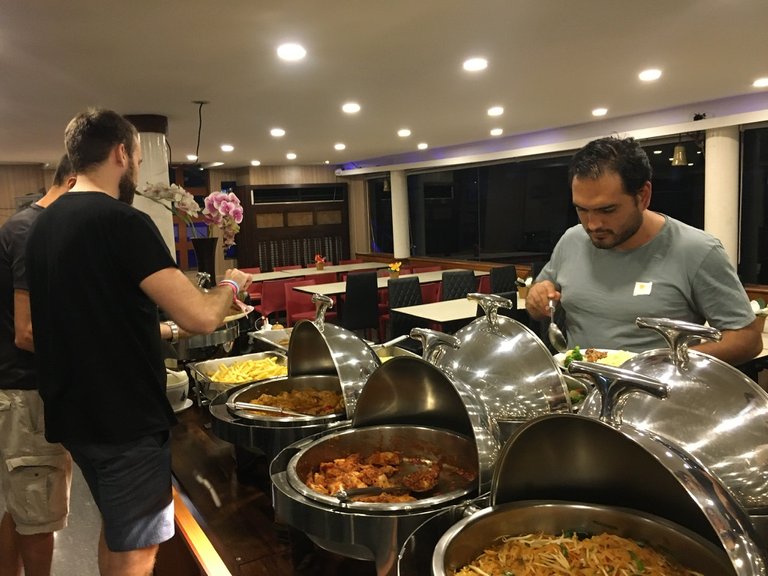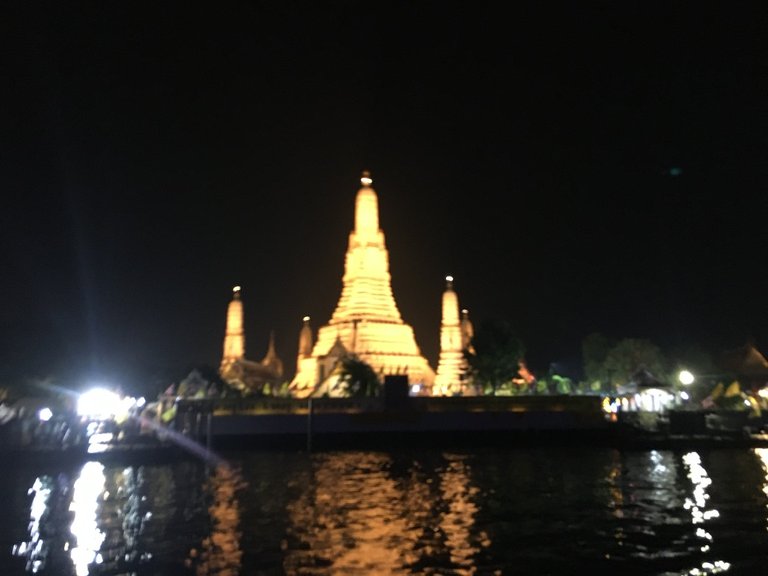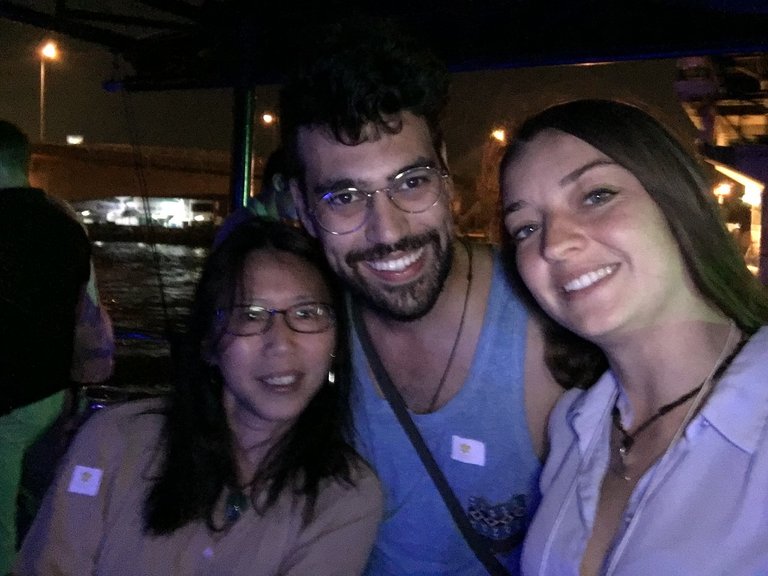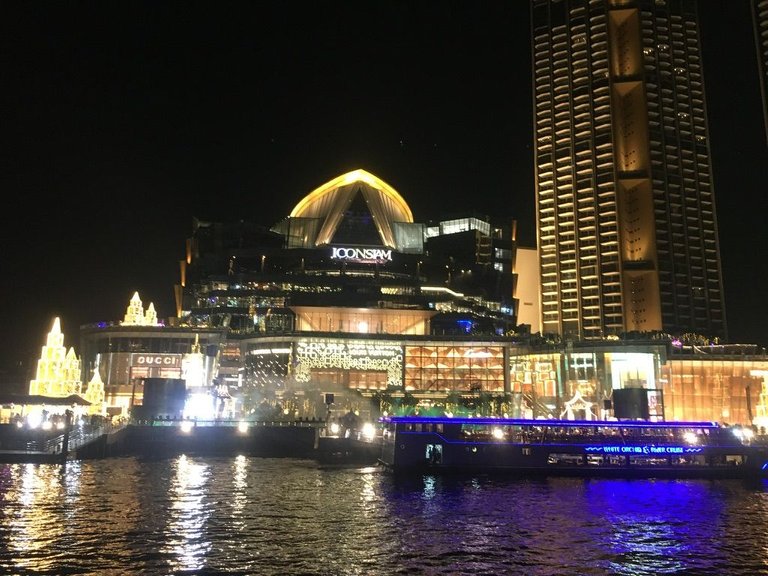 My only comfort at this moment was, that @louis88 and I had planned one more week together with some others at an Island after this. So the next day we would be together with about still 20 of them, living through new adventures. But more about that another day :)
I hope you enjoyed the memory lane of last ~~Steemfest ~~ Hivefest, and can now look forward to this years Hivefest that is taking place in Amsterdam from tomorrow on. I sure will!
Hopefully see you there, if not - stay tuned :)
Cheers,
Liz