Got into Hive Gaming after having so much fun playing Splinterlands for 2 months now. And wanted to find more games like it.
First game was Risingstar, the IDEA and POTENTIAL of this game made me hop in directly 😅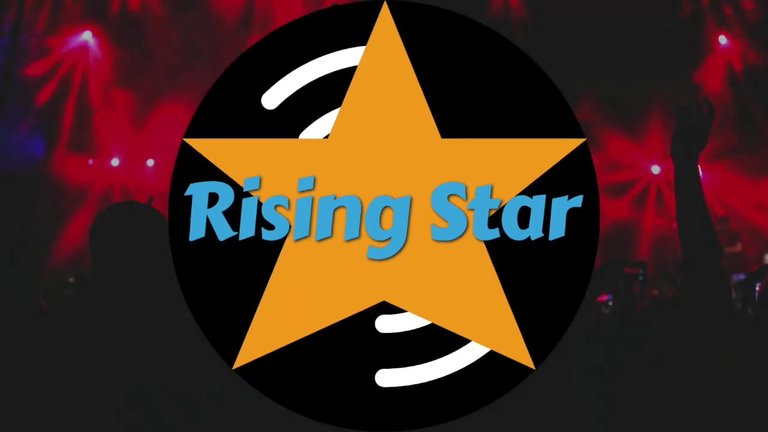 Begining
Started playing 4 days ago with an initial investment of 180 Hive / 600k Starbits On 6x 12 Card Packs Box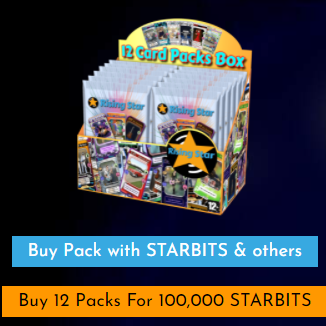 Which boosted me a lot: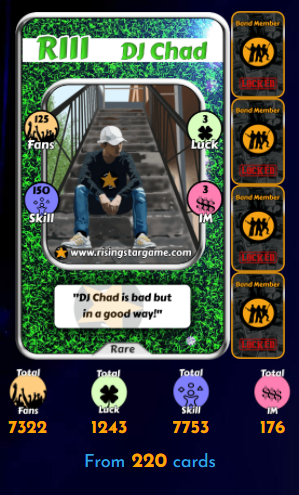 Got 216 Cards
Fans- 7322
Luck- 1243
Skill- 7753
IM - 176
Nice Fan/Skill ration 😄
With Ranking:
Starting From Scratch
For a new player I've made an income of 2000-4000 StarBits/Day, which in my opinion is a very good return and has a lot of room for improvement as I forward on level!
Rising Star Blog
Meet Juan Up
There are 2500 total supply
It costs 110 ONEUP each
It has the number S30
The card stats:
100 Fans
200 Skill
5 Luck
1 Income Modifier
Keep in mind that you can stack up multiple Juan Up's and grow your bands stats!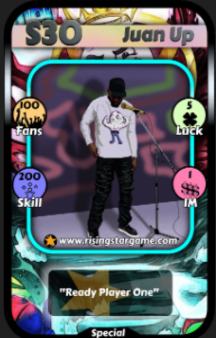 I find this card incredible good,and maybe I can get my hand on ONE (at least 😆)
Recent Adition
Rising star has an great comunity on DISCORD and helped me find out about the PIZZA POWER!
Did You Know There Are Two Types of Pizza Slices That Give You Energy In Rising Star??
Admittedly I didn't know this either when I started, probably because like many others, I skim when I read. So i thought id break it down for those who don't know.
1. EnergyBoost: The Cold Pizza Slice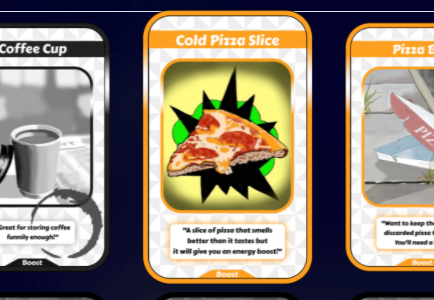 This is booster card that is bought on the market
Use it in the game to fill your energy bar to 100%
Can be used once every 24hours
It lasts FOREVER
Does not need to be stored in a pizza box.
Costs: 5 Swap.hive or 10 000 Starbits
Best investment ever! It's the gift that keeps giving and solves most of your energy problems.
Bought 3x Cold Pizza Slice
2. The Discarded Pizza Slice
These are the slices you pick up along the way during you gampley. You usually see them listed in your diary.
If you have an unoccupied pizza box, it will get stored in it.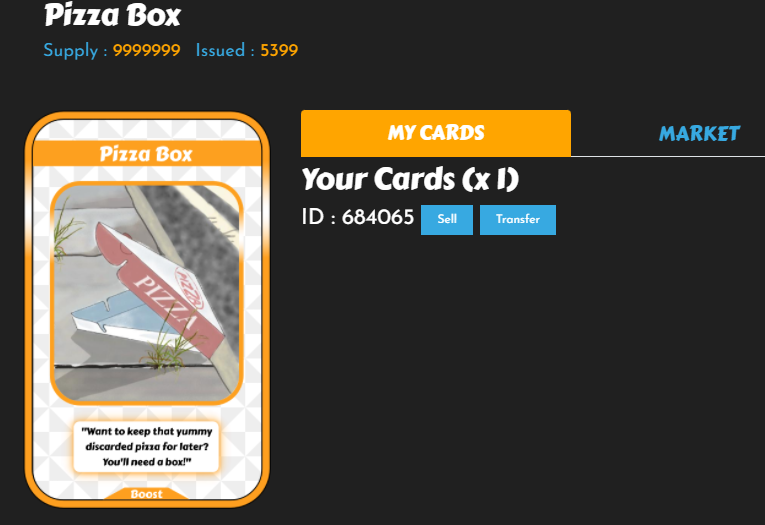 Bought 1 card, don't know for now how many are enough 😅 For 7500 Starbits I think it is an good investment.
If you don't own any pizza boxes or your pizza boxes are all full it will automatically recharge your energy bar.
Use it in the game to fill your energy bar to 100%
Can only be used once.
Costs you nothing.
So without any card boost (Pizza box/ Cold pizza slice) made for past days arround 2000-4000 Starbits / 24h.
Tomorrow I will make another post with how much the income has improved 😄.
Ty a lot for your support and if u have another tips/tricks to share with us u can leave it on a comment! Cheers!