Porkahontas, and maybe her brother, Pokaheiny, came to my stretch of the plains.
Who knew, her bio mirrors Vince's, nearly to a 'T'.
Born in Norman, skooled right here down the block.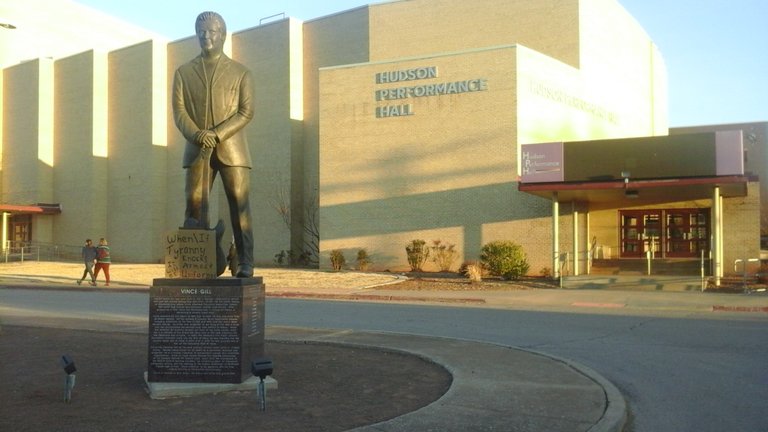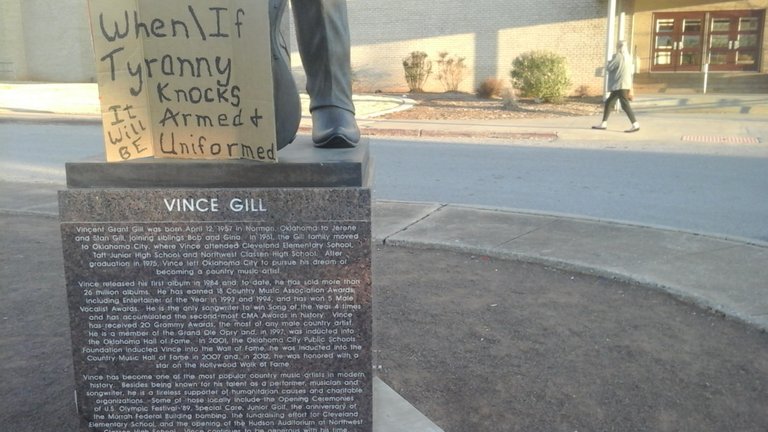 I got invited down to the other end, but I got tired of looking back into the sun.
They were yelling things like: "Merry Christmas, he's still your president!' and 'He's not impeached, yet!'
Which had enough tells in it for me to want to be seen as separate and unique.
I was just there to catch the excitement, what little there was.
So, I took my sign up to where I could do my own thing, unmolested.
I knew I couldn't go in because they would have wanted to disarm me, and my neighbors let their dogs, and morons, run loose in the streets.
The other protestors all left at dark, just after the event started.
I don't blame them, I left soon after when the folks that signed up at the 'B' table came back out.
When the sun hits the horizon that south wind becomes a bear!
If you look real hard, you should see me on a number of fedbook pages!
Be sure to link us.
I got banned in '12.
The news guy ducked out as soon as I saw him shooting 'b' roll.
From his response I'm guessing he had me zoomed in pretty close, his tic was large.
His wasn't the only surreptitious camera there.
One guy claimed to be established freelance press, but nobody told him about the lady going in the back.
He was waiting out front.
The swag seller was nice, I got a button!
I guess current wisdom says if you contract out your swag to a corporation the cash customers don't have to declare the donations.
The corporation takes a cut, the campaign claims the net, rather than the gross, and nobody is any the wiser.
If the campaigns did it directly there are fec forms that have to be filled out.
I'm guessing it was a cover story, and they were security.
I know the uniformed guys were eyeballing me, nervously.
And they had guns!
Smdh, just another day in the life, I guess.
As you can see, there was only one supporter with signs, and he had the front entrance staked off, all to his lonesome.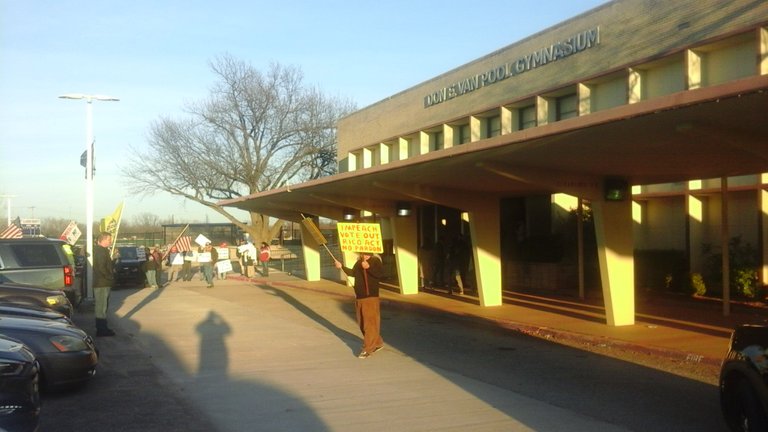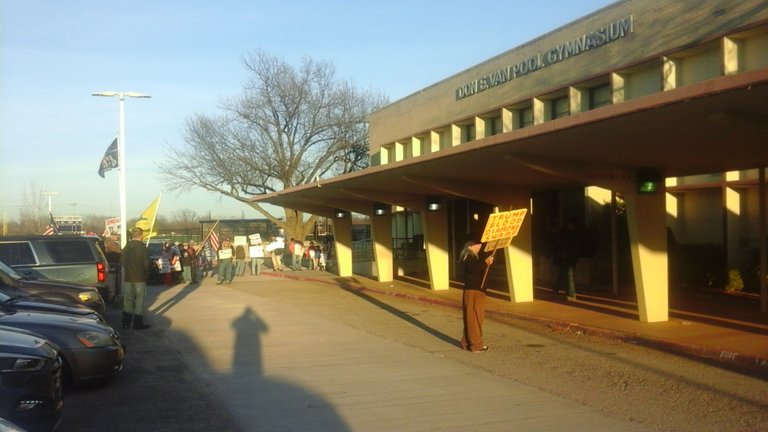 If you haven't gotten your copy of this book, yet, what is stopping you, @richq11 takes steem!