Last night, I finished watching the 2020 TV mini-series "Defending Jacob", and it stuck with me, so I'm gonna talk about it. If you haven't seen it, but might like to, now might be a good time to click off.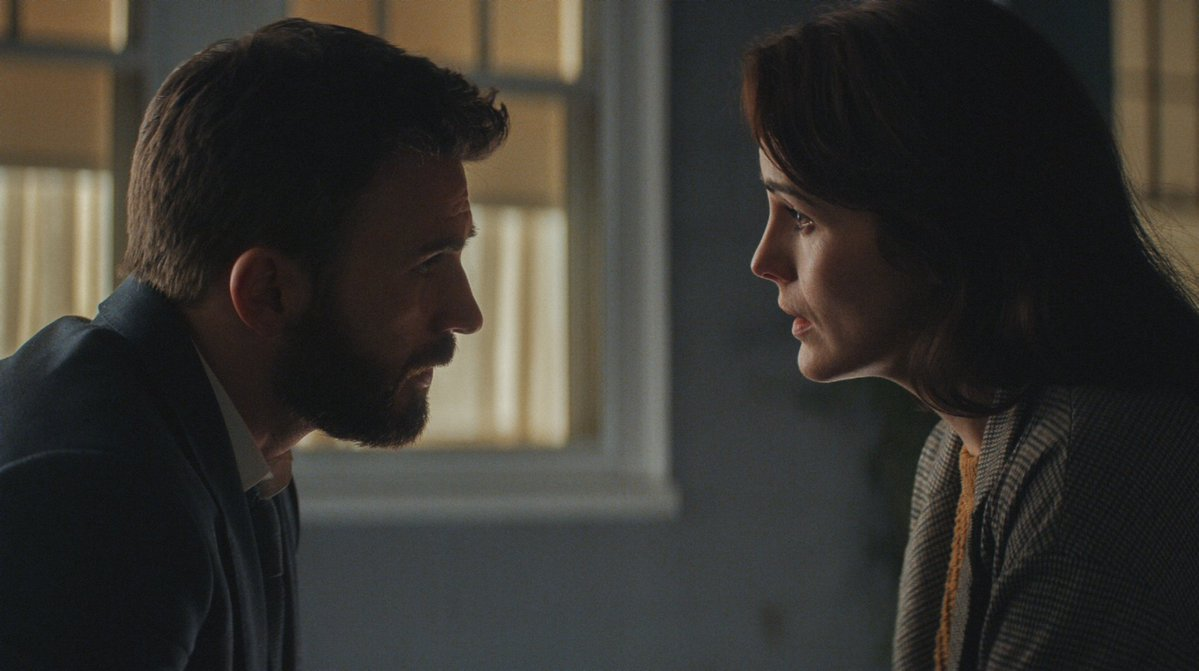 Right, so short recap, "Defending Jacob" (adapted, as I understand it, from the book of the same name) chronicles what happens after a teenage boy is found stabbed in a park. We meet Andy Barber, the DA in charge of the case, and his seemingly ideal family. Things begin to unravel, however, when we learn the dead boy had been bullying Andy's son, who soon becomes the prime suspect in the case.
As the title suggests, much of the series is concerned with the trial, one that both father and mother (played, I felt, rather brilliantly by Michelle Dockery) watch their life unravel into a living hell, as everyone in town turns on them, including, it seems, their own son.
Now, for much of the show, it's not overly impressive. Until you hit the last couple of episodes, it's pretty much what you'd expect. There's some tension between the spouses, altercations with neighbors, and so on, but nothing much. Jacob is released on bail to his home, so there's no issue there, and things seem to be flowing smoothly, if predictably, to his conviction.
Seriously, though, last chance. If you feel like you might wanna see this, you can still turn back, and read this once you're done. Don't say I didn't warn ya.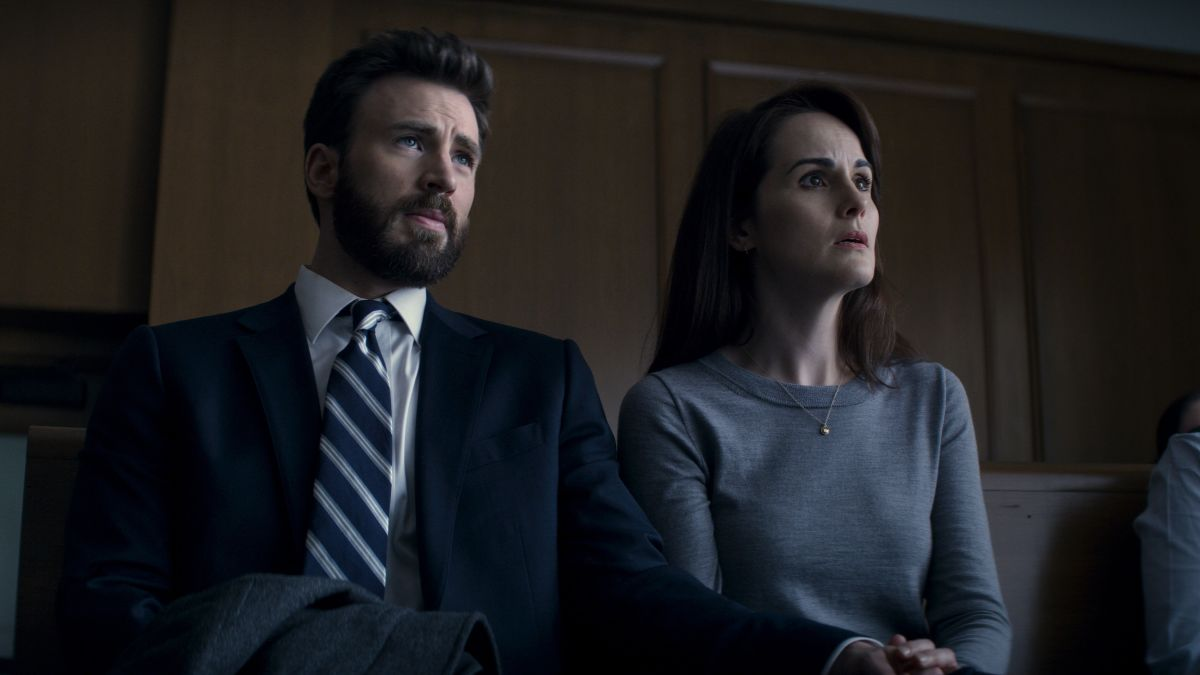 But then the end comes, and when all hope seems lost for the Barber family (seeing as there is undeniable evidence that Jacob did it), a miracle happens. A local pedophile (whom Andy suspected from the start), confesses, then hangs himself.
Or so we're told. In truth, he is coerced to the confession, then killed by a thug sent out by Andy's father (Jacob's grandfather), who is also a killer.
Now here's where the interesting bit comes in. Throughout the show, we watch the mother, Laurie, unraveling. Again, terrific acting there. Not only do you believe she's losing her mind, but you also feel for her. Out of all the characters, I only liked the mother, really. Upon understanding that her son might indeed be a murderer, she reacts with incredible empathy, I felt, and turns on her own son, seeing it's best that he be convicted.
To me, that's fantastic. What do you do when someone you love, someone you've raised and protected, and you know better than yourself, or so you thought, turns out to be bad? That's one concept that has always intrigued me. If your child is a killer, or a pedophile, or a sociopath, are they still your child?
A killer, yeah, probably. I think it depends. Ted Bundy style, maybe you're tempted to agree he's a menace. In singular homocides, I imagine the parents of the killer will still selfishly, impossibly side with their own child, even when he or she is morally corrupt. And that's natural. If your child turned up on your doorstep, telling you he'd murdered somebody, and you need to help them dump the body, else they'll get a life sentence, would you help?
What if it was the chair, instead of life in prison? Yes, he did something awful. But he is still your son. And you wouldn't want to see him waste away in prison. No parent could actively want that.
I felt the show touched on a very interesting notion - the fact that a parent will always love you, but they can not protect you from yourself. Eventually, of course, Jacob is cleared of any charges, but his parents know what he did. And his mother, at least, can't live with it. Here is a good woman. A woman who works with abused children, a protector. And she reacts exactly as a protector would, in the interest of the greater good.
Seeing that her son's been set loose, but that he is still a danger to society, Laurie takes matters into her own hands. There's this brilliant scene where she and the boy are driving, and she goes faster and faster, demanding that he tell her the truth, which he does, in a panic. Telling him she can't move past his crime, Laurie swerves, crashing into a wall.
I won't tell you what happens next, because it's matterless, to me. This decision is so primal, so raw, and well-done. There's this very "I made you, I'll kill you" vibe to it, which creates a great contrast to her otherwise mild, and temperate, and good character. Here's a mother faced with an impossible choice, and haunted by the guilt of bringing a murderer into the world.
I gotta say, as an artist, that one scene made the whole show worth it for me. It was a fantastic idea, that she'd rather kill her own son, because it was the easiest thing. She couldn't very well report him, and come clean to the cops, because that would've meant living with the guilt. But she couldn't go on as they were, either. So she took the only exit she saw clearly.
We are seeing more and more stories exploring the question of "what if our children turn out to be horrible people?". The much-acclaimed "We Need to Talk About Kevin" comes to mind (after a novel by Lionel Shriver, one of my favorite authors). There, also, we explore the relationship between a mother and her "evil" son.
We explore a lot of "wrongful conviction" stories, and a lot of "what if the person that mattered most died" stories. We rarely explore "what if the person you love most in the world turned out to be unlovable" stories? I've always been fascinated with monsters, and implicitly monster's families. Even bad people matter to somebody. So what if that somebody was you?