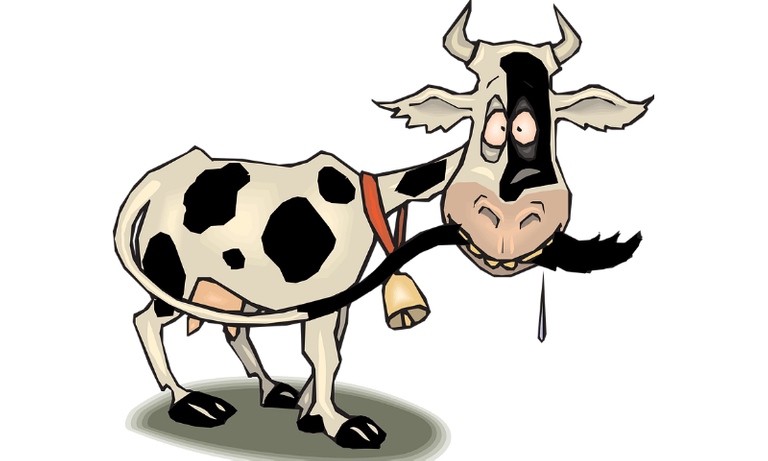 Today we are going to peep through the emotional lives of Damian and Laura. More specifically, through the way they deal with their own emotions when they find themselves in a state of mental suffering; in other words, their cognitive style (thinking style).
Let me inform you that Damian and Laura do not know each other. But, in many ways they lead similar lives, they enjoy financial stability, live in big cities, have healthy social lives and don't suffer from psychological (e.g clinical depression and OCD) or physical illnesses (e.g heart disease or diabetes). Also, similarly to the men and women who took part in the study ref. conducted by R. Davis and S. Nolen-Hoeksema, Damian's and Laura's measures on task switching as well as on working memory abilities do not differ.
Nevertheless, despite the numerous characteristics they have in common, these two individuals become very different from each other when it comes to the way they think and behave towards their own negative feelings.
Damian - The Ruminator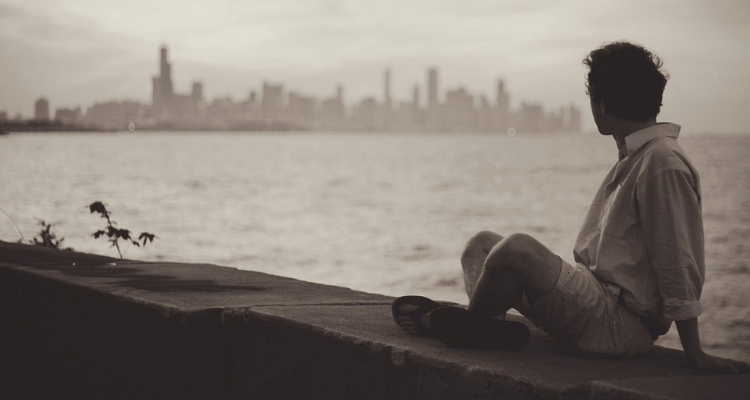 In general Damian states that he has a good life. However, he presents a particular thinking style that makes his unpleasant emotions that much more uncomfortable for him: Cognitive Inflexibility. This, consequently, contributes for Damian to ruminate; ref. which means that whenever something emotionally distressing takes place in his work, family or romantic relationship he focus his attention on his low mood, and has negative repetitive thoughts about its causes and consequences. ref..
For example, a few months ago Damian had a heated conversation with his father, who made a couple of unpleasant remarks in a rather harsh way. A few hours later Damian's dad had put everything behind him; Damian, on the other hand, was still ruminating about the situation a week after that. In a sort of behavior that reminds me of what Davis and Nolen-Howeksema put forward in their research. They say that instead of being proactive about their sadness, ruminators just keep on reflecting about how terrible they feel ref.
Unfortunately, for Damian, this passive thought process and manner of behaving will only sustain and perpetuate his low mood and depressive thinking.
Why Does He Ruminate, Then?
What psychologists mean by individual differences, in a nutshell, is what makes people unique when it comes to their peculiar psychological attributes (e.g IQ levels, personality, cognition etc...). Various studies ref. have found that rumination is one such peculiarity ref.. Hence, while some people (like Damian - aruminator), will just passively partially digest, chew and swallow his negative emotions over and over again (pretty much like cows do with the cud); others (like Laura) rather focus on finding a solution in order to feel better, nonruminators.
Despite rumination being a coping strategy, it is, however, a maladaptive oneref.. For instance, this is a mechanism that diminishes individuals' keenness to take part in mood-lifting activities and it is linked to the recalling of bad memories about oneself as well as to negative interpretation of events. ref.
While neuroticism (a personality trait) correlates positively to repetitive negative thoughts, ref. making neurotic individuals more prone to resort to such coping mechanism. Research reveals that rumination may as well be a result of cognitive inflexibility.ref.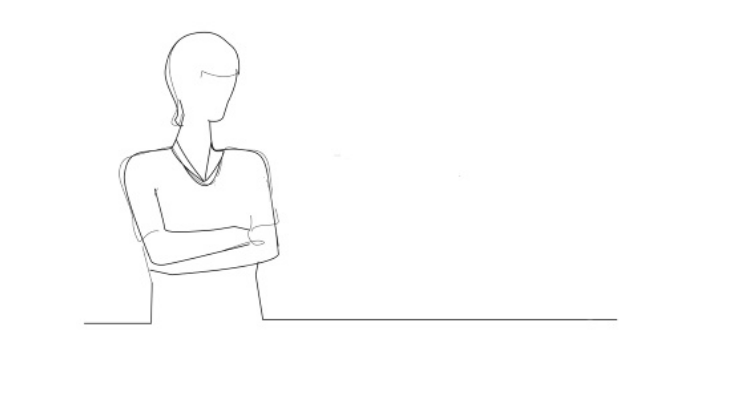 Cognitive Inflexibility
Cognitive inflexibility is the inability of effectively changing thoughts and behavior as a means to obtain desired future outcomes. ref.
That describes Damian quite well, who, despite not being clinically depressed, finds himself 'stuck' in this particular mode of thinking, struggles to see a different way of coping with distressing emotions, and tends to abandon helpful coping strategies even when they bring about positive feedback. ref.. Damian, for example, knows that if he takes the time to watch an action movie, his mood will be lifted (at least for a while). But, he never does that when he is upset.
Davis and Nolen-Hoekseman found that men are more likely to ruminate as a consequence of cognitive-rigidity than women. Also, men report their rumination and sad moments less than women. Additionally, the two psychologists found that when new strategies are required to achieve optimum performance and success nonruminator men are more flexible to adopt them than ruminator ones.ref. For me, this just lends support to how set in their own ways ruminators can be!
Not everyone is like that though.
Laura - The Nonruminator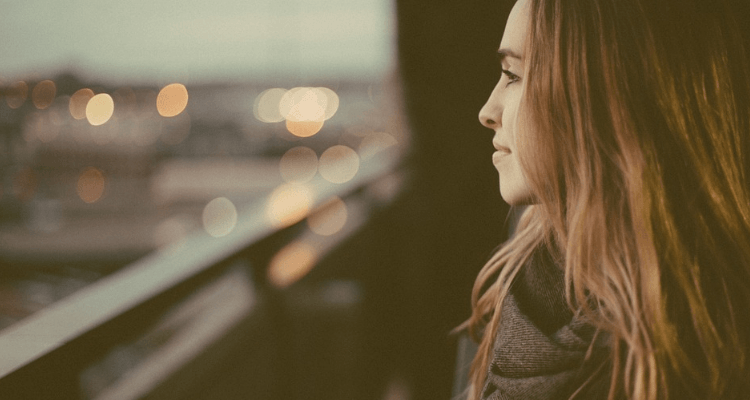 Laura also had an upsetting conversation with a family member, her sister. They were both hurt. And, the fact that she is a nonruminator doesn't mean she didn't feel sad about what happened and behaved accordingly. After all, negative emotions do have a greater and longer lasting impact on us than positive ones. It is the way we are built. ref. Still, Laura has a different approach to such occasions than that of Damian's.
Whenever she finds herself emotionally involved in distressing situations, she observes the consequences her thoughts have on her behaviour. It is as if she begins to watch herself from a neutral perspective. This prevents Laura from being swallowed by sadness and worry; which, in turn, frees her mind to find solutions to move on.
As hard as this may sound, you can succeed in it. Believe me.
Become your own self-observer
There is a Northen Irish man, Brian Keenan, who resorted to such strategy during the time (5 years) he was held captive by Shi'ite militiamen, in Beirut. In his inner fight to keep his mind sane he decided:
to become my own self-observer ... letting madness take me where it would as long as I stood outside and watch it .
(Keenan, p.85)
In his book An Evil Cradling he also confessed "I allowed myself to feel and think all the things that were in me, but at the same time could stand outside observing and attempting to understand".
Through this approach Keenan managed to endure extreme fear, hopelessness and mental chaos. If he could do this under food deprivation, imprisonment, and constant threat, I have all the reasons to believe that you and I can succeed in it under the comfort of our homes.
However, for that to happen we need to be aware and non-judgemental. The latter is a particularly important facet of this process, because it gives rise to acceptance which paves the way to openness and the search for new prospects. For reasons that when we are non-judgmental about our thoughts and the way we feel, further elaborations and (mis)interpretations of circumstances, its causes and outcomes are less likely to happen. ref.
Why Bother?
I have come across many people who fail to understand why harbouring negative repetitive thoughts is simply not good. Unsurprisingly, most of them were/are actually individuals who tend to ruminate. You see, ruminators do report that through such process they feel they gain understanding into their emotional issues. ref. An impression that dangerously encourages them to keep on ruminating. Dangerously because, rumination is associated with cognitive impairment, entrapment in negative moods, reduced confidence in one's decisions, and poor effective reasoning. ref. No wonder why Damian feels bewildered.
Taking Action
If you are a ruminator, this post, hopefully, will have enlightened you about a possible reason as to why: Cognitive Inflexibility - a rigid way of thinking. Even more so if you are a man (as women are more likely to ruminate because of socio-environmental reasons ref..)
Sometimes we find ourselves not necessarily depressed or anxious; but we have the feeling that it is so because of the saddening thoughts that keep crawling in our minds. Then, we focus on them and begin to feel low, and victimize ourselves, and to worry… We then become hypersensitive, begin to place disproportionate importance in small events, which makes us feel even worse. It just goes on and on. You can see this is not a healthy pattern! It is detrimental to us and to those around us. Now, I hope, you understand how necessary it is to break this cycle. For the sake of our subjective well-being (how we feel inside) as well as of our relationships.
But, please, don't get me wrong, I am not suggesting you to simply live in denial and put everything behind you. Not only do you need to reflect about what distresses you; but, you must. Nevertheless, not in a ruminative way.
Our thoughts work very much like glasses through which we read the world around us. So, let's imagine we have quite a few of them at our disposal. But, because of our inflexibility we stick to the one that lead us to read the world through the lens of anguish.
Psychological findings like this truly help me understand some of the enigmatic text of the the Tao te ching by Lao Tzu, who, in section 76, says the following:
The stiff and strong are death's companions
The soft and weak are life's companions
In what metaphorically tells me that rigid thinking is a route for a shattering existence, whilst its opposite, flexibility, is one of the tools that makes us achieving, peaceful beings.
---
Reference List:
Baumeister, R. F., Bratslavsky, E., Finkenauer, C., & Vohs, K. D. (2001). Bad is stronger than good. Review of General Psychology, 5(4), 323-370.
Davis, R.N., & Nolen-Hoeksema, S. (2000). Cognitive inflexibility among ruminators and nonruminators. Cognitive Therapy and Research, 24, 699-711.
Evans, D.R, & Segerstrom, S.C. (in press). Why do mindful people worry less? Cognitive Therapy and Research.
Tzu, L. (1972), Tao te ching, New York, Hackett Publishing
Keenan, B. (1993), An Evil Cradlng, London, Vintage
Segerstrom, S.C., Stanton, A.L., Alden, L.E., & Shortridge, B.E. (2003). A multidimensional structure for repetitive thought: What's on your mind, and how, and how much? Journal of Personality and Social Psychology, 85, 909-921.
---


Thank you, dear reader, for taking the time once again to read my post 😊 Now, would you be so kind as to let me know : How do You React to Your Own Negative Thoughts? Are you more like Damian or like Laura? 😃
I wish you all a wonderful weekend!:)