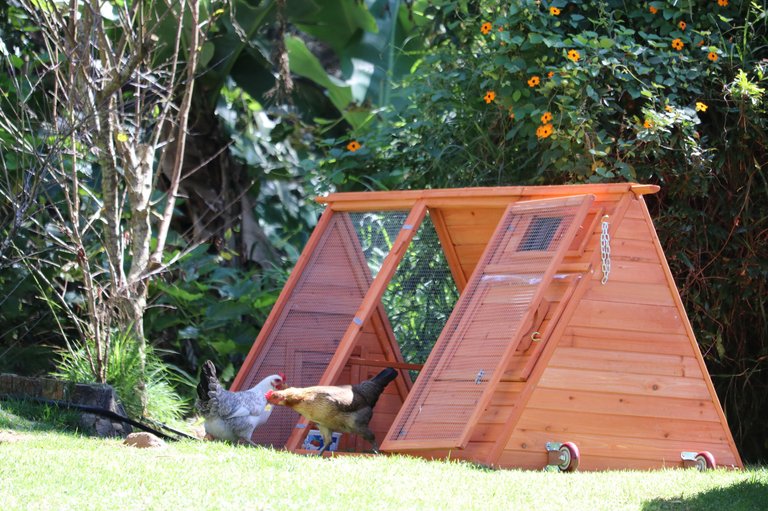 I give this Chicken Coop 7 Stars out of 10! 🌟🌟🌟🌟🌟
I just picked this chicken coop up on Amazon.com , and it is just as advertised. It had fast free shipping with Amazon Prime, which is always a plus. This mobile chicken coop is light weight for easily moving around the yard, and with a price tag of just under $300, it's a steal too. The coop came from China, it's built sturdy, and the wood isn't that fake laminated stuff, it smells like real wood. This coop was the best looking one available for free shipping to my area, so overall I was pretty satisfied with this coop on wheels, and it looks like the Chickens like it too. I'm just getting them used to the idea for now, this coop isn't that big, and it only seems to fit 3, so I'm just going to leave it open and hope they lay eggs in the nests instead of all over the yard.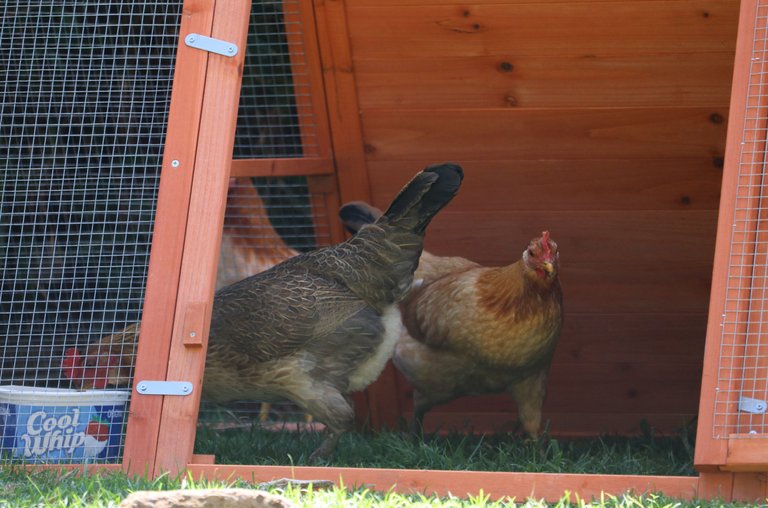 My Plan is to be able to move it around the yard easily. I rolled it across the yard and the only qualms I have with this coop is that I think it needs a handle a little lower down so I can have more leverage when rolling it. The coop isn't too heavy, but the one I was actually looking for looks like this one in the image below:
This is a 10/10 Star Chicken Coop Below!
This is the Uber Coop!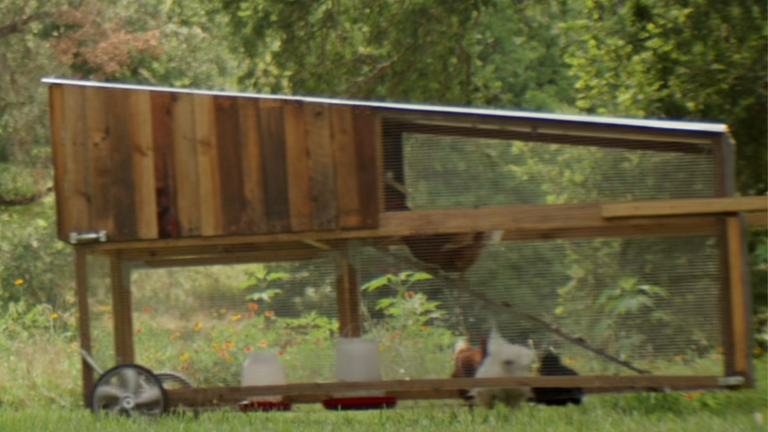 Notice the big wheels, and the wheel-barrow type bars centered lower on the right. I saw this Mobile Chicken Coop in the movie AMANDA AND JACK GO GLAMPING, which is where i came up with the idea to get one.
Overall I like the idea of having Mobile Chicken Coops!
I'm going to keep an eye out looking for one with bigger wheels and longer arms for easier mobility. If this Coop came with bigger wheels and longer handles I think it would get 9/10 Stars. I think I will just upgrade this one with some 2X2 handles, and possibly add some big wheels too? If I can't find any coops like the one above, I may have to start building one myself. Who knows, maybe there's some money to be made designing custom mobile Chicken Coops for my area... hmm... lol!