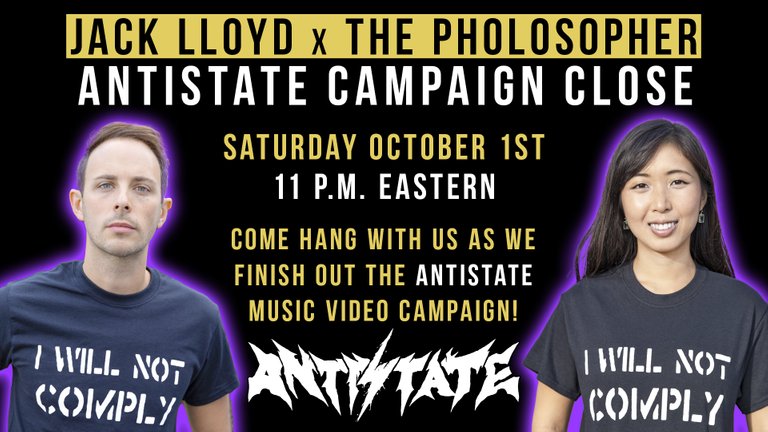 Hello everyone!
It's Jack and Pho here!
Thank you so much for your generous support on our latest music video project.
We are wrapping up the ANTISTATE campaign tonight this Saturday, October 1st.
To close, we will be hosting a LIVESTREAM hangout as we talk about the project, current events, and whatever else comes up.
Come hang out with us starting at 11 p.m. Eastern on The Pholosopher channel at:
and let's get this project to goal so we can make ANTISTATE our best music video yet!
Plus, if we hit goal, we will be hosting an in-person meetup with backers in NYC to celebrate!
Remember that anything we can do to get the message out there helps drive traffic and support, so please be sure to share the campaign to your social media today so we can close at goal!
Campaign Link:
Let's continue to push the culture toward a respect of true liberty!
See you tonight!
-Jack and Pho ^^
The Pholosopher YouTube channel: