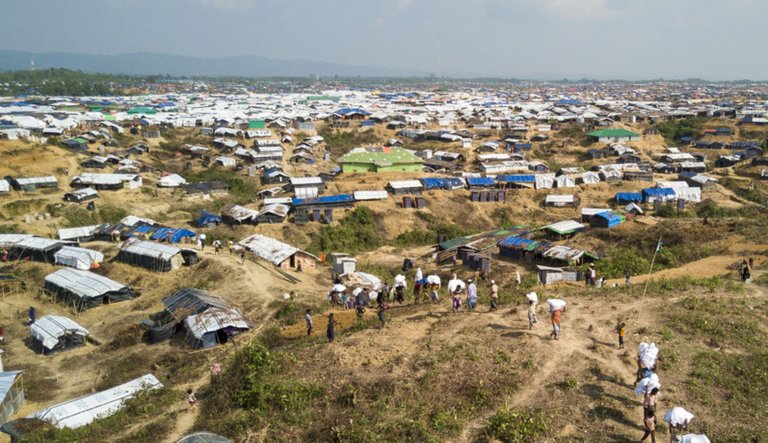 Op-Ed by Emily Thompson
For years, Myanmar's Muslim Rohingya minority suffered attacks from successive Myanmar governments, the country's military and other authorities. In 2016, they became the target of a sustained campaign of genocide that included mass killing, rape, torture, arbitrary arrest and detention and forced displacement. Now, the United Nations International Court of Justice has ruled against the military junta in Myanmar, accusing it of committing genocide and paving the way for evidence of the atrocities to be heard.
Hundreds of thousands of Rohingya now live in refugee camps in Bangladesh after they were forced to flee persecution amid the brutal military crackdown in Myanmar in 2017. This cataclysmic event should have created a media firestorm. Instead, the event went largely unnoticed. The media failed to do its part. it was too busy focusing on lesser issues that received more traffic.
But the UN is hard at work as it deals with this terrible humanitarian case. After ICJ judges dismissed preliminary objections by Myanmar to drop the case over its objection that The Gambia had no standing to bring the case at the ICJ, the decision now allows the court to go after those responsible for the genocide - a process that could take many years. Unfortunately, while the court's decisions are binding, it has no way of enforcing them.
According to Human Rights Watch, the Rohingya were effectively denied citizenship under the 1982 Citizenship Law and are today one of the largest stateless populations in the world. While approximately 900,000 Rohingya currently shelter in overcrowded refugee camps in Bangladesh, 600,000 still remain in Myanmar where they continue to be subject to government persecution and violence.
In June, HRW called for Thailand's government to assist Rohingya asylum seekers after 59 refugees were discovered stranded on Koh Dong Island near Satun province in Southern Thailand. They explained they were abandoned by smugglers who had charged each refugee nearly $2000.
Since 2012, the Myanmar authorities have arbitrarily detained over 135,000 Rohingya Muslims in the predominantly Buddhist country. This ethnic cleansing of Muslims is in clear violation of international law; and while the ICJ is now investigating, it is almost certain that those responsible will get away with their crimes.
Is it plausible that in 2022 such crimes against humanity can still be committed and yet the guilty parties escape retribution? Can it be that hundreds of thousands of innocent people can suffer at the hands of criminals and receive no justice? We live in an era when the world is connected online and the plight of millions is readily known to all - if only the media would pay attention. Yes, there are articles - and news sites are now finally beginning to cover the topic more earnestly - but why are there no protests in the streets of London, Paris and New York? Why are public protests on campus reserved only for the plight of others? Is no one outraged by the far greater tragedy inflicted on the Rohingya?
It is outrageous that in the 21st century, with so much knowledge readily available, few people care about the well-being of massive groups of people who suffer daily. It is unthinkable that dictators and murderers can get away with genocide and the ethnic cleansing of entire populations.
While it is true that the ICJ is now involved and its decision does indeed pave the way for the Rohingya to at least gain recognition of their sorry plight, it does not mean anyone will actually be held accountable. Let us not forget how long it took until former Serbian president Slobodan Milosevic was brought to justice.
The Rohingya deserve to have their day in court and the perpetrators of the horrific crimes committed against the Muslim minority group must be punished to the full extent of the law. And if there is no such law, it must be created. Justice must prevail.
Subscribe to Activist Post for truth, peace, and freedom news. Follow us on SoMee, Telegram, HIVE, Flote, Minds, MeWe, Twitter, Gab, What Really Happened and GETTR.

Provide, Protect and Profit from what's coming! Get a free issue of Counter Markets today.