Hello everyone how are you all hope so everyone is well and good so friends today i will be talking about the recent rise in the price of Splinterlands tokens though it be DEC or SPS both are doing tremendously well.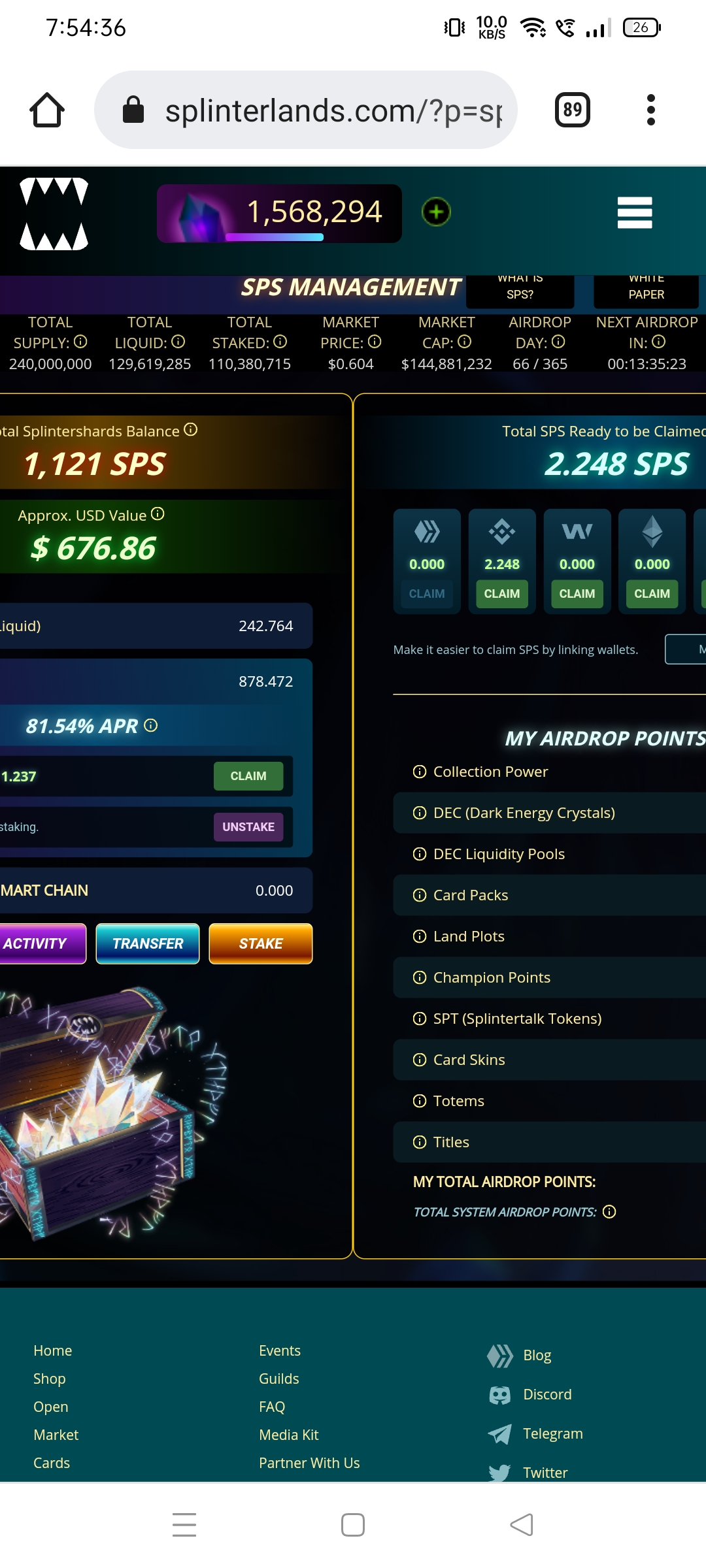 As you can see i am holding around 1.5 million+ tokens which is really a very big investment by my side and that's just because of the airdrop which i am getting from holding DEC tokens.
I am getting around 200 sps tokens which is worth around 100$+ which is massive ROI and i am really enjoying it.
Many people are staking SPS and accumulating as much as they can so that they can get the vouchers from it which they will be using it to buy cards on the website.
As i am not that much into the game so i prefer to sell my majority stake and stake some part of it for long term.
My target is to accumulate around 10k sps token till the end of Airdrop ending which is easily achievable.
What's your target do let me know below.
Thanks friends have a great day ahead.