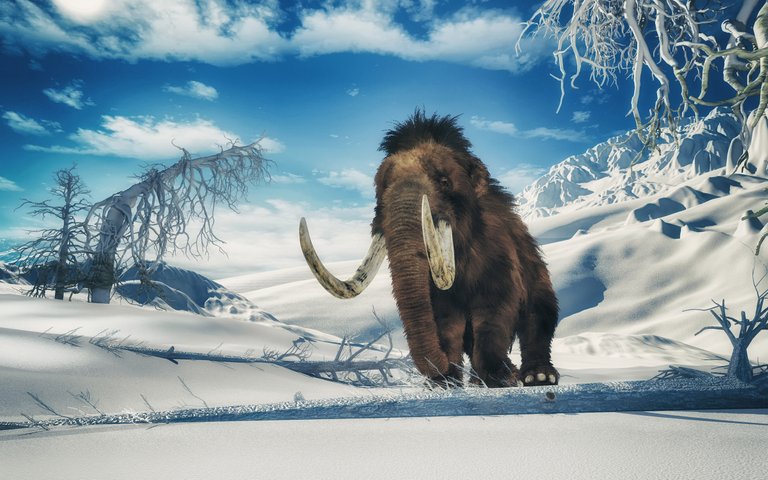 Source
I guess you all remember the movie "Jurassic Park" directed by Steven Spielberg and released in 1993, in which a group of scientists is dedicated to resurrecting extinct animal species, such as dinosaurs, to create an amusement park, but I guess that you will also remember how it all ended.
Supongo que todos recordaréis la película "Jurassic Park" dirigida por Steven Spielberg y que fue estrenada en 1993, en la que un grupo de científicos se dedica a resucitar especies animales extintas, como los dinosaurios, para crear un parque temático de atracciones, pero supongo que también recordaréis de que manera terminó todo.
Well, a group of scientists from the American biotech company Colossal seems not to have seen it, as they are determined to have a mammoth alive and kicking by the year 2027, using genetic engineering to reverse its extinction so that mammoths can be seen grazing again through the frozen Siberian meadows.
Pues un grupo de científicos de la compañía biotecnológica estadounidense Colossal parece que no la ha visto, pues están decididos en tener un mamut vivito y coleando para el año 2027 utilizando la ingeniería genética para revertir su extinción y que se pueda volver a ver mamuts pastando por las heladas praderas de Siberia.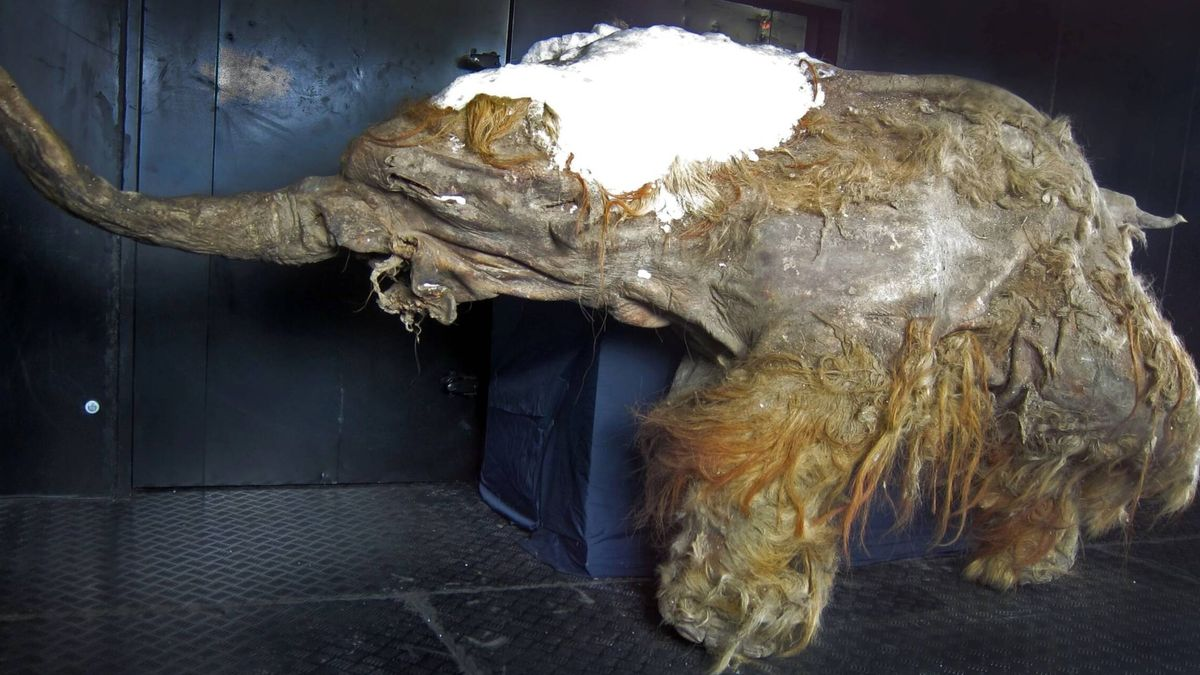 Source
From what it seems Colossal has been using the famous CRISPR tool since 2021 to obtain a viable mammoth embryo, for this it uses the various DNA samples found in frozen bodies of mammoths found among the ice in previous investigations and completing them with DNA sequences from the asian elephant, with whom they share 99.6% of their genes.
Por lo que parece Colossal lleva desde 2021 utilizando la famosa herramienta CRISPR para conseguir un embrión viable de mamut, para ello utiliza las diversas muestra de ADN encontradas en cuerpos congelados de mamuts encontrados entre el hielo en investigaciones anteriores y completándolas con secuencias de ADN del elefante asiático, con el que comparten el 99,6% de los genes.
Once a viable mammoth embryo has been obtained, the plan is to implant it in the uterus of an African elephant to complete its pregnancy, this is done because female african elephants are larger than asian ones and therefore more suitable for the gestation of small mammoths, if all goes as expected we will see the first live mammoth calf in 4 years.
Una vez conseguido un embrión viable de mamut, el plan es implantarlo en el útero de una elefanta africana para completar su gestación, esto se hace porque las hembras de elefante africano son mayores que las asiáticas y por ello más adecuadas para la gestación del pequeño mamut, si todo va como se espera veremos la primera cría viva de mamut en 4 años.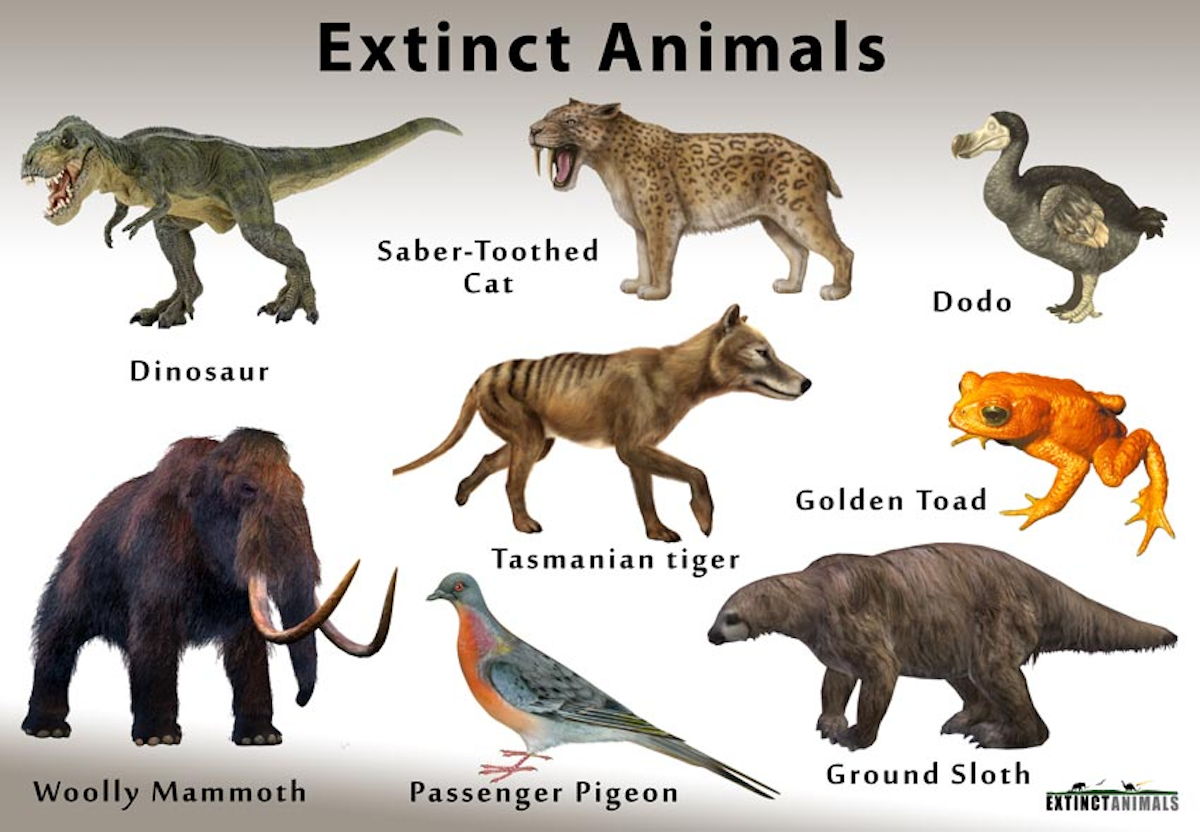 Source
In addition to the mammoth, Colossal is also working on the recovery of other extinct species such as the Thylacine or Tasmanian Tiger, a dog-sized marsupial that may be easier to recover than the mammoth due to its marsupial morphology, for all this the the company has so far managed to raise funding of more than $70 million.
Además de mamut, Colossal también está trabajando en la recuperación de otras especies extintas como el Tilacino o Tigre de Tasmania, un marsupial del tamaño de un perro que puede ser más fácil de recuperar que el mamut debido a su morfología marsupial, por todo esto la empresa ha conseguido recaudar hasta ahora una financiación de más de 70 millones de dólares.
Personally I think this is a mistake, it is true that some species like the dodo or some species of turtles have been clearly extinct recently by the hand of man and it may seem like a good deed to bring them back to life, but knowing the human being sooner or later our ambition will come out and we will screw up.
Personalmente creo que esto es un error, es cierto que algunas especies como el dodo o algunas especies de tortugas han sido claramente extintas recientemente por la mano del hombre y puede parecer una buena obra volverlas a la vida, pero conociendo al ser humano tarde o temprano nuestra ambición saldrá a flote y la cagaremos.
More information/Más información
https://bgr.com/science/colossal-biosciences-hopes-to-resurrect-the-woolly-mammoth-in-4-years/
https://www.elconfidencial.com/tecnologia/novaceno/2023-01-31/edicion-genetica-mamut-investigacion-2027_3567410/