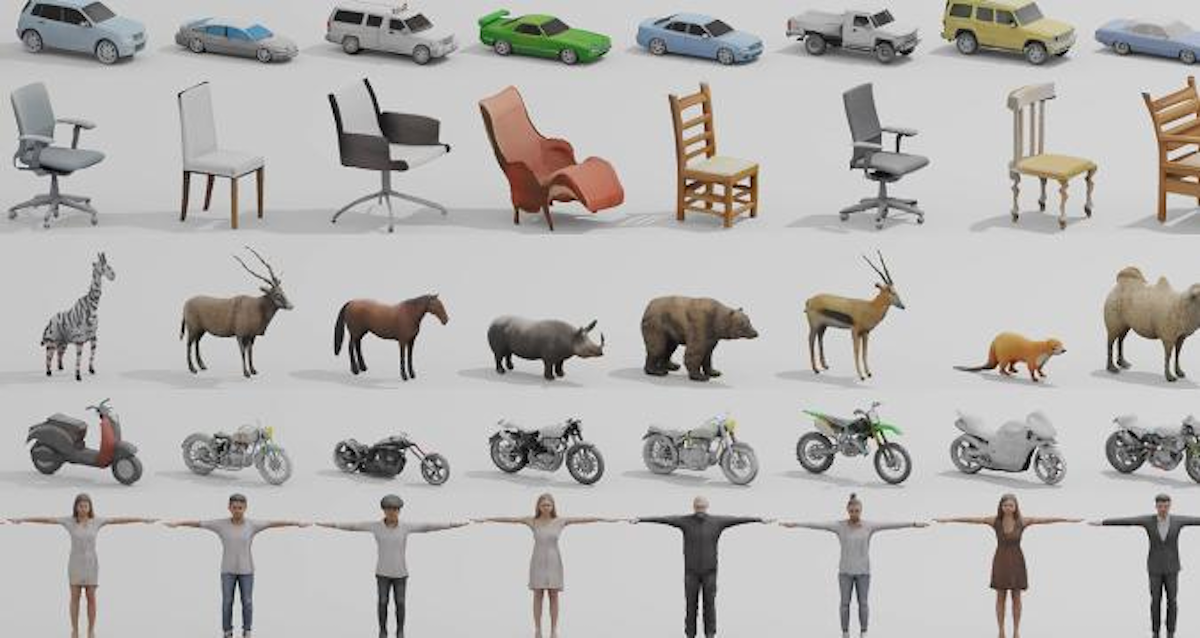 Source
In recent years we have seen the spectacular development of artificial intelligence models for the generation and interpretation of images, first OpenAI with its AI "Clip" capable of describing a given image with text and Dall-E, an artificial intelligence for generating images from a text that describes how we want the image to be.
Durante los últimos años hemos visto desarrollarse de manera espectacular los modelos de inteligencia artificial para la generación e interpretación de imágenes, primero OpenAI con sus IA "Clip" capaz de describir con texto una imagen y Dall-E una inteligencia artificial de generar imágenes a partir de un texto dado que describa como queremos que sea la imagen.
Later Google would join the party and create "Imagen" an AI model similar to Dall-E, but OpenAI was not impressed and released Dall-E 2, a model also capable of converting descriptive texts into images but this time with a photorealistic finish, then the Midjourney AI joined and finally the open source Stable Diffusion AI appeared.
Posteriormente Google se uniría a la fiesta y creo "Imagen" un modelo de IA similar a Dall-E, pero OpenAI no se dejó impresionar y saco Dall-E 2, un modelo capaz también de convertir textos descriptivos en imágenes pero esta vez ya con un acabado fotorrealista, luego se unió la IA Midjourney y finalmente apareció la IA de código abierto Stable Diffusion.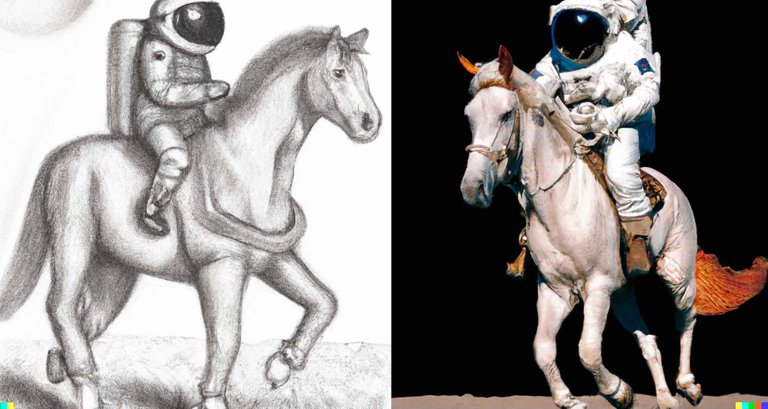 Source (Dall-E vs Dall-E 2)
But NVIDIA has not been intimidated and has accepted the challenge by developing the "NVIDIA GET3D" model, an artificial intelligence model that is capable of generating three-dimensional objects for later use in metaverses, video games and virtual reality scenarios, created from images 2D that are previously provided.
Pero NVIDIA no se ha amedrentado y ha aceptado el reto desarrollando el modelo "NVIDIA GET3D", un modelo de inteligencia artificial que es capaz de generar objetos tridimensionales para su uso posterior en metaversos, videojuegos y escenarios de realidad virtual, creados a partir de imágenes 2D que se le faciliten previamente.
This model has been trained using nearly a million 2D images of everyday 3D objects captured from different angles, for this the Nvidia A100 Tensor Core GPU was used, with this they have achieved that the model is capable of generating three-dimensional objects with a spectacular fidelity in details and textures.
Este modelo ha sido entrenado utilizando cerca de un millón de imágenes en 2D de objetos 3D cotidianos capturados desde distintos ángulos, para ello se utilizó la GPU Nvidia A100 Tensor Core, con esto han conseguido que el modelo sea capaz de generar objetos tridimensionales con una fidelidad de detalles y texturas expectaculares.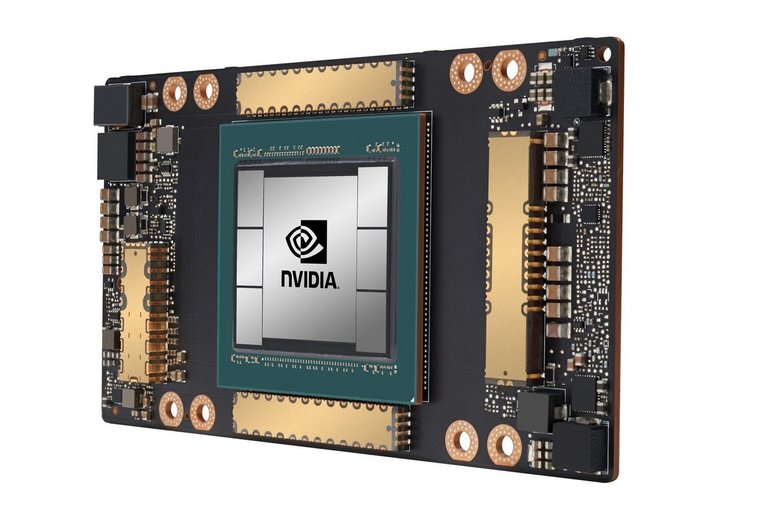 Source
All this means that if we provide the model with some photos of any object at different angles, for example a car, the AI will generate a collection of varied 3D vehicles that we can download and use in our metaverse or video game projects, in addition of course all these 3D objects are perfectly modifiable to give them a finish to our liking.
Todo esto quiere decir que si le proporcionamos al modelo algunas fotos de cualquier objeto en distintos ángulos, por ejemplo un coche, la IA nos generará una colección de vehículos variopintos en 3D que podremos descargar y utilizar en nuestros proyectos de metaverso o videojuego, además por supuesto todos estos objetos 3D son perfectamente modificables para darles un acabado a nuestro gusto.
At the moment, being a NVIDIA thing, I suppose it will be paid, but it is enough that someone has done it for the equivalent open source version to appear.
And all these developments in a matter of 5 years or so, so we have to prepare for amazing things, like an AI that makes a short film just by giving it the script.
De momento, al ser cosa de NVIDIA, supongo que será de pago, pero basta que alguien lo haya hecho pare que aparezca la versión de código abierto equivalente.
Y todos estos avances en cuestión de 5 años más o menos, así que tenemos que prepararnos para cosas alucinantes, como una IA que haga un cortometraje con solo darle el guión.
More information/Más información
https://blogs.nvidia.com/blog/2022/09/23/3d-generative-ai-research-virtual-worlds/
https://hipertextual.com/2022/09/nvidia-inteligencia-artificial-crea-objetos-3d-de-imagenes-dall-e