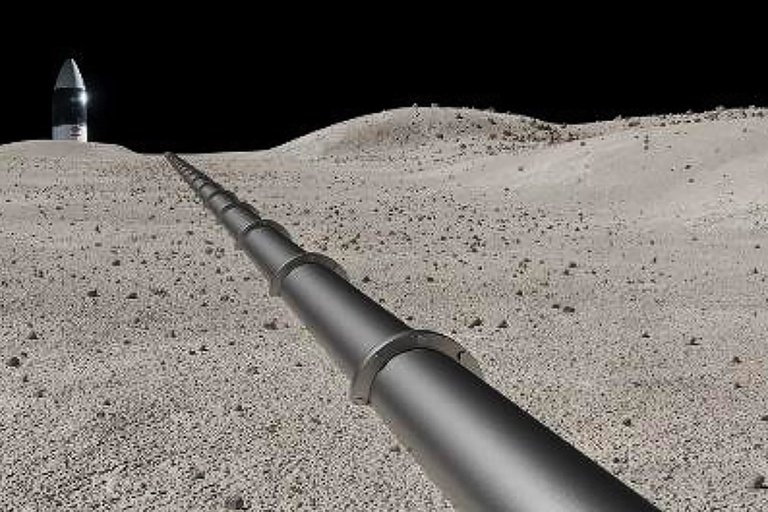 Source
A few days ago we talked about how NASA is experimenting with growing tomatoes on the space station and we mentioned that much more important than food is the supply of oxygen for future space colonists, which is why NASA has been investing its time and effort to obtain oxygen on the Moon.
Hace unos días hablábamos de como la NASA está experimentando en el cultivo de tomates en la estación espacial y mencionábamos que mucho más importante que la comida es el suministro de oxígeno para los futuros colonos espaciales, por eso la NASA hace años que invierte su tiempo y esfuerzo en la obtención de oxígeno en la Luna.
After the investigations to obtain oxygen from both the lunar regolith and the ice reserves, NASA now goes a little further looking for a way to transport that oxygen obtained because, as on Earth, the resources are not always close to the settlements and a mode of transportation is needed to bring them closer to consumers.
Tras las investigaciones para la obtención de oxígeno tanto del regolito lunar como de las reservas de hielo ahora la NASA va un poco más allá buscando la forma de transportar ese oxígeno obtenido pues al igual que en la Tierra, los recursos no siempre están cerca de los asentamientos y se necesita un modo de transporte para acercarlos a los consumidores.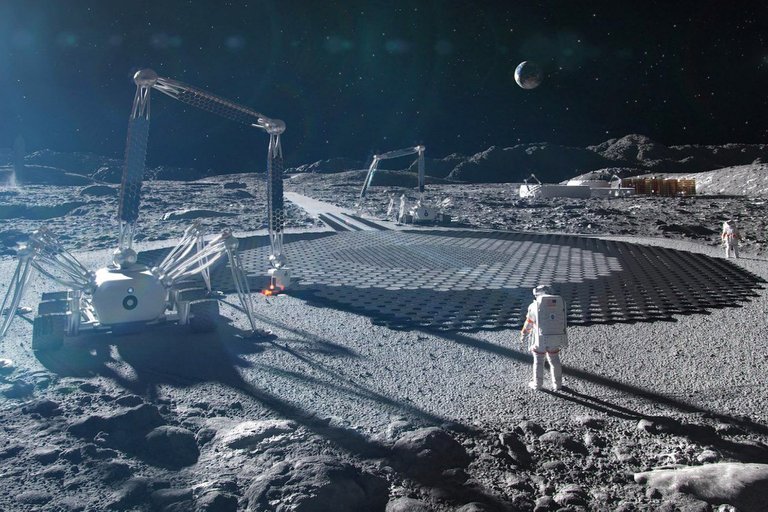 Source
In this sense, NASA's Lunar South Pole Oxygen Pipeline (L-SPoP) project studies setting up a pipeline to channel the oxygen obtained from the lunar ice reserves of the south pole and taking it to a liquefaction and storage plant located near a lunar base for later consumption by colonists.
En este sentido el proyecto Lunar South Pole Oxygen Pipeline (L-SPoP) de la NASA estudia montar una tubería para canalizar el oxígeno que se obtenga de las reservas de hielo lunas del polo sur y llevarlo a una planta de licuefacción y almacenamiento que se encuentre cerca de una base lunar para su posterior consumo por parte de los colonos.
The creators of the project propose the construction of the pipe based on segments made with materials, if possible, obtained in situ from the lunar regolith, with a modular, flexible and easy-to-repair design, this may be very complicated but, if they succeed, it will be much more efficient and cheaper than transport by lunar rovers.
Los creadores del proyecto plantean la construcción de la tubería a base de segmentos fabricados con materiales, a ser posible, obtenidos in situ a partir del regolito lunar, con un diseño modular, flexible y fácil de reparar, esto puede que resulte muy complicado pero si lo consiguen será mucho más eficiente y económico que el transporte mediante vehículos lunares.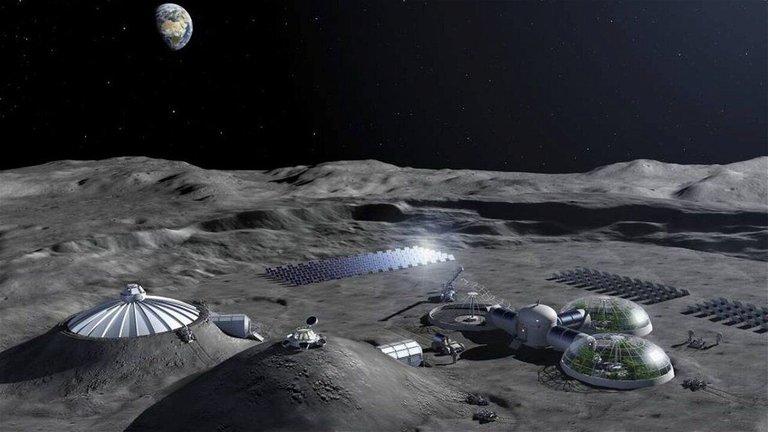 Source
Of course, the idea is that the gas pipeline be built by robots that will also be in charge of maintenance, trying to bring from Earth the minimum amount of materials that cannot be obtained using existing resources on the Moon through technologies already studied by NASA in the last decades.
Por supuesto, la idea es que el gasoducto sea construido por robots que también se encargarán del mantenimiento, intentando llevar desde la Tierra la mínima cantidad de materiales que no se pueda obtener utilizando los recursos existentes en la Luna mediante las tecnologías ya estudiadas por la NASA en las últimas décadas.
At the moment, as usual, this is just a proposal and they still have to get the necessary interest and funding to carry it out, there is no doubt that they will need something like this as part of NASA's Artemis project, so it may get approved for the development.
Esto de momento, como es habitual, es tan solo una propuesta y todavía hay que conseguir captar el interés necesario y la financiación que permitan llevarlo a cabo, no cabe duda que necesitarán algo así como parte del proyecto Artemis de la NASA por lo que es posible que obtenga la aprobación para su desarrollo.
More information/Más información
https://www.yahoo.com/lifestyle/nasa-considers-building-oxygen-pipeline-160003349.html?guccounter=1&guce_referrer=aHR0cHM6Ly93d3cuZ29vZ2xlLmNvbS8&guce_referrer_sig=AQAAAMLO8E9-0QXDxOqHRK4cjhdjeA-zPlXgdHPugg3TcFqePLOTD6BXiYx5-au87rzvQgIVf0FNMpY4KK0g3GADqLp2RgYPB2lBpYr_p_h49FjKhW0LY_nvCMduHP59OTunENvmQXrwSfI6G3NuMB1gbS3FROBkdFCutpEvd0QvpaCD
https://www.mundodeportivo.com/urbantecno/ciencia/mas-cerca-de-la-colonizacion-de-la-luna-la-nasa-estudia-crear-un-sistema-de-tuberias-que-transportan-oxigeno