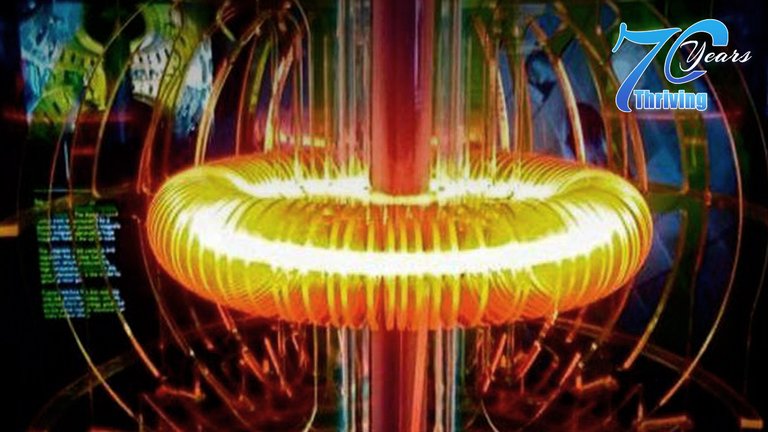 Source
As I have already commented on this blog, obtaining energy by fusion is one of those projects that, every time scientists are asked when it will become a reality, they always answer "in the next 20 years", but this has been happening for decades and their credibility is increasingly suffering.
Como ya he comentado alguna vez en este blog, la obtención de energía por fusión es uno de esos proyectos que, cada vez que se les pregunta a los científicos cuando será realidad, siempre contestan "en los próximos 20 años", pero esto ya viene sucediendo desde hace décadas y su credibilidad se va resintiendo cada vez más.
But now it seems that the Chinese are going to break the curse and are going to present the first fusion reactor in history, since they intend to obtain more energy from fusion than that provided to cause fusion in 2028 and to have the plant fully operational, generating electricity not later than 2035, which is quite a challenge.
Pero ahora parece que los chinos van a romper la maldición y van a presentar el primer reactor de fusión de la historia, pues pretenden obtener más energía de la fusión que la aportada para provocar la fusion en 2028 y tener la planta totalmente operativa generando electricidad no más allá de 2035, lo cual es todo un reto.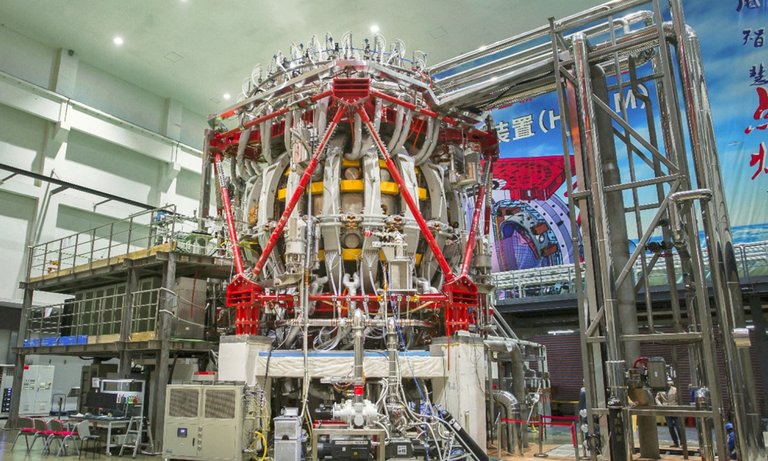 Source
As you all know, nuclear fusion is the method that stars use to function, it is about fusing hydrogen atoms that as a result of this fusion release enormous amounts of energy, but for this the fuel, based on hydrogen isotopes, must be heated up to 100 million degrees Celsius.
Como todos sabéis, la fusión nuclear es el método que utilizan las estrellas para funcionar, se trata de fusionar átomos de hidrógeno que como resultado de esta fusión desprenden enormes cantidades de energía, pero para ello hay calentar el combustible, a base de isótopos del hidrógeno, hasta los alcanzar los 100 millones de grados centígrados.
Although this is already being attempted internationally using different techniques to heat the gas to these temperatures, the difference in this Chinese project is that it uses nuclear fission to create electromagnetic pulses with a power of several kilos of TNT capable of heating the gas to achieve the fusion of hydrogen isotopes.
Aunque esto ya se está intentando a nivel internacional utilizando distintas técnicas para calentar el gas hasta esas temperaturas, la diferencia de este proyecto chino es que utiliza la fisión nuclear para crear pulsos electromagnéticos con una potencia de varios kilos de TNT capaces de calentar el gas hasta conseguir la fusión de los isótopos de hidrógeno.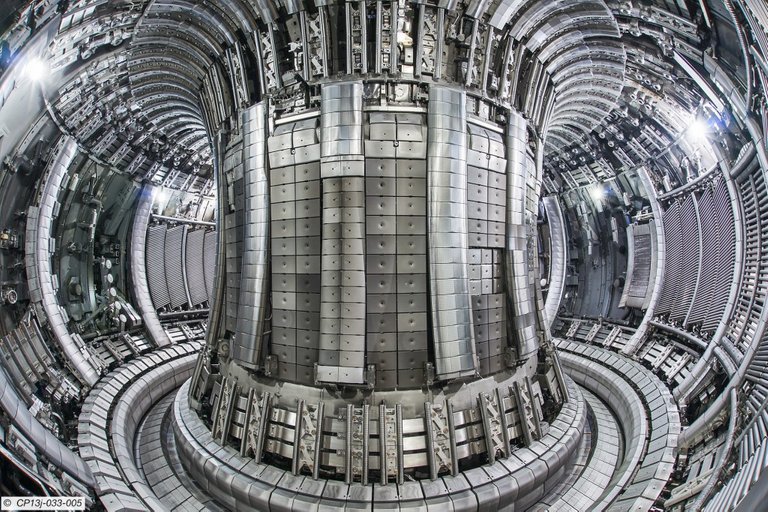 Source
This future Chinese power plant could use not only the natural uranium ore used in nuclear power plants, but it can also work with the nuclear waste generated, such as thorium, which theoretically would allow it to cover the energy demand for thousands of years with hardly any radioactive waste.
Esta futura planta china de energía podría utilizar no solo el mineral de uranio natural utilizado en las centrales nucleares sino que también puede funcionar con los desechos nucleares generados estas como el torio lo que teóricamente permitiría cubrir la demanda de energía durante miles de años sin apenas residuos radiactivos.
Even if all these deadlines are met, there is no doubt that we will have to wait the usual 20 years before fusion becomes part of our daily lives, but if they finally achieve it, we will be able to have an unlimited, cheap, sustainable and environmentally friendly source of energy, a complete utopia.
Aunque todos estos plazos se cumplan no cabe duda que tendremos que esperar los consabidos 20 años antes de que la fusión sea parte de nuestra vida cotidiana, pero si lo consiguen por fin podremos disponer de una fuente de energía ilimitada, barata, sostenible y respetuosa con el medio ambiente, una utopía completa.
More information/Más información
https://www.ruetir.com/2022/09/17/chinas-plan-to-open-the-first-nuclear-fusion-plant-in-history-in-2028/
https://www.xataka.com/energia/plan-china-para-abrir-primera-planta-fusion-nuclear-historia-2028