My post for Wednesday Walk is organized by @tattoodjay and in it I will show the pictures I took in the park.
I have not seen such a beautiful autumn for many years !!!
Since Cyprus has a completely different nature.
Therefore, this time I flew on vacation in the fall, to Rostov-on-Don, Russia.
On vacation I always live at my school girlfriend.
And this small park is not far from her home.
It was made for residents of nearby houses.
The photos I were taken with a Lenovo TAB 2 A10-70L tablet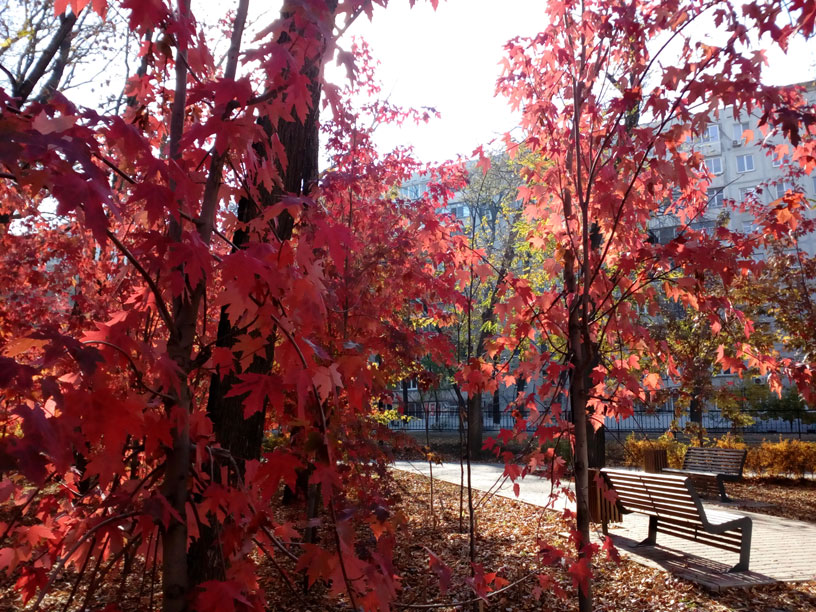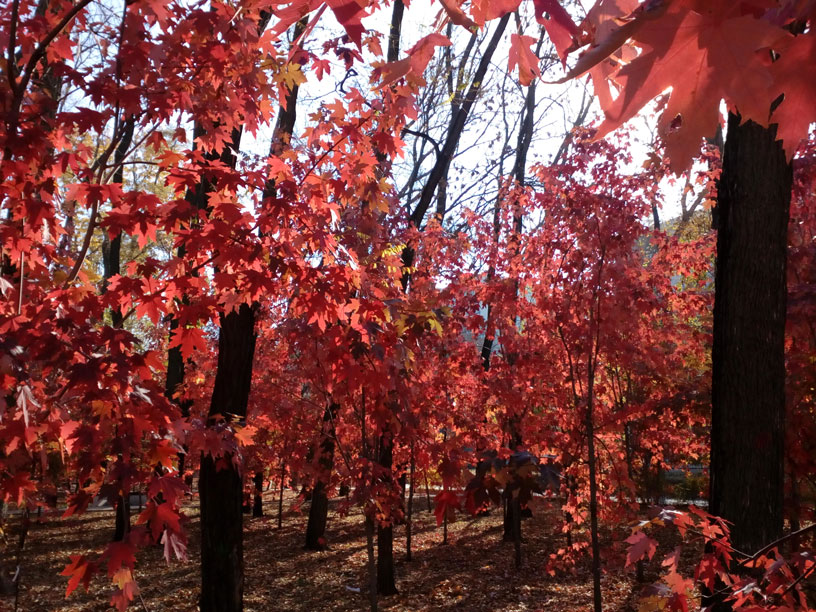 I love this color of the leaves!
Unfortunately, not all photographs conveyed all the beauty of the leaves, since sometimes the sun interfered with this.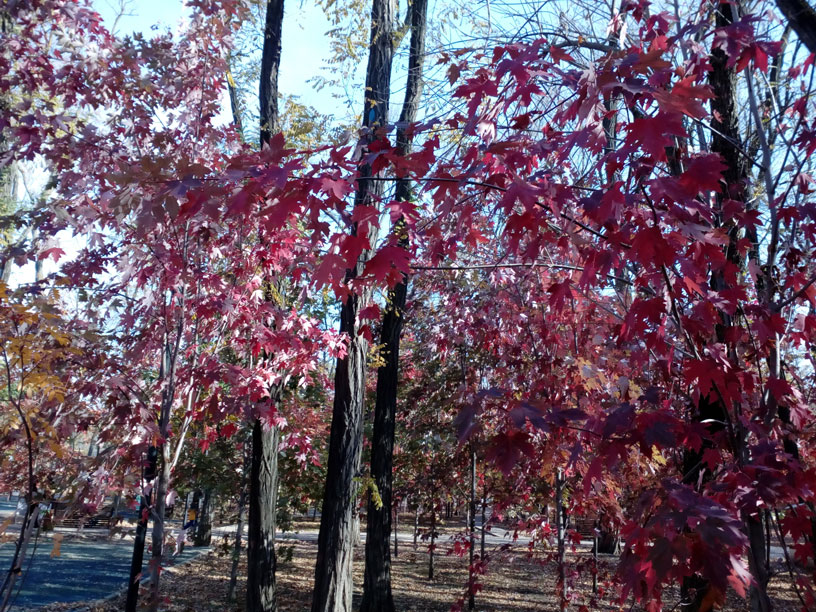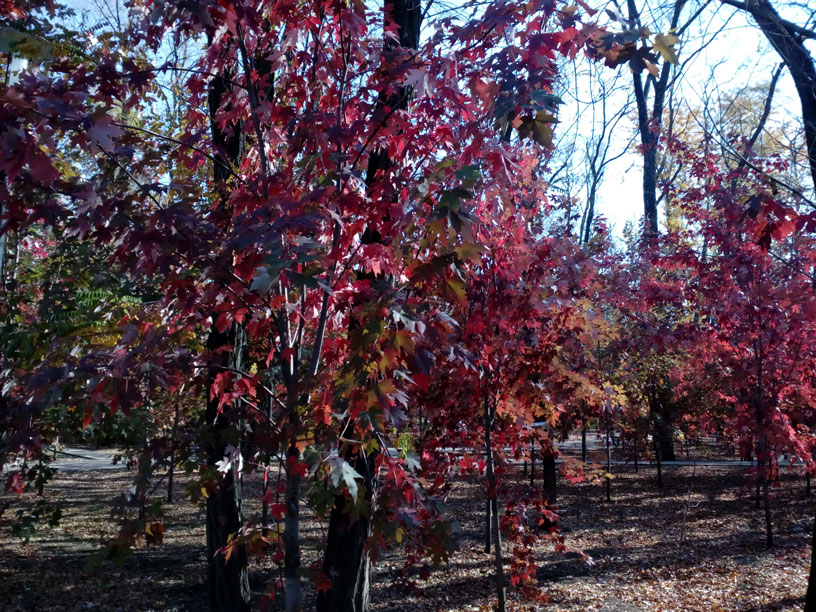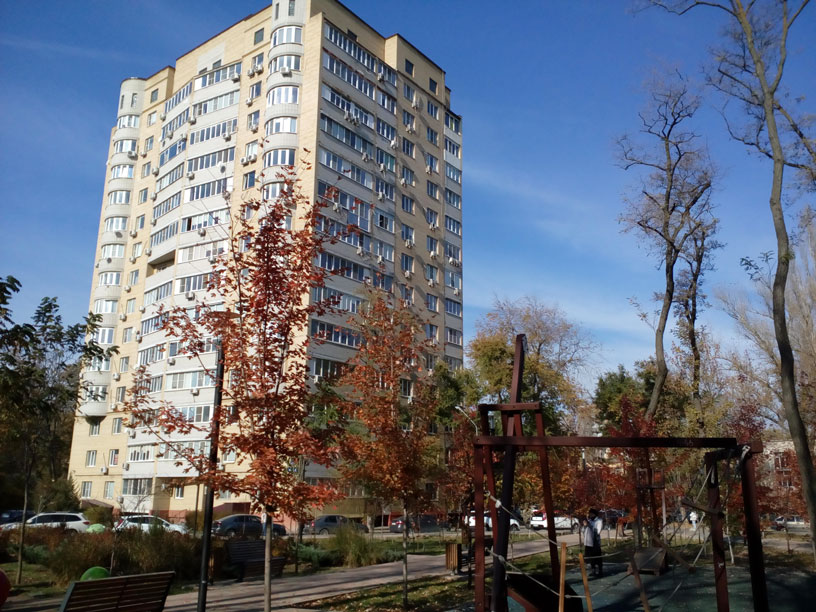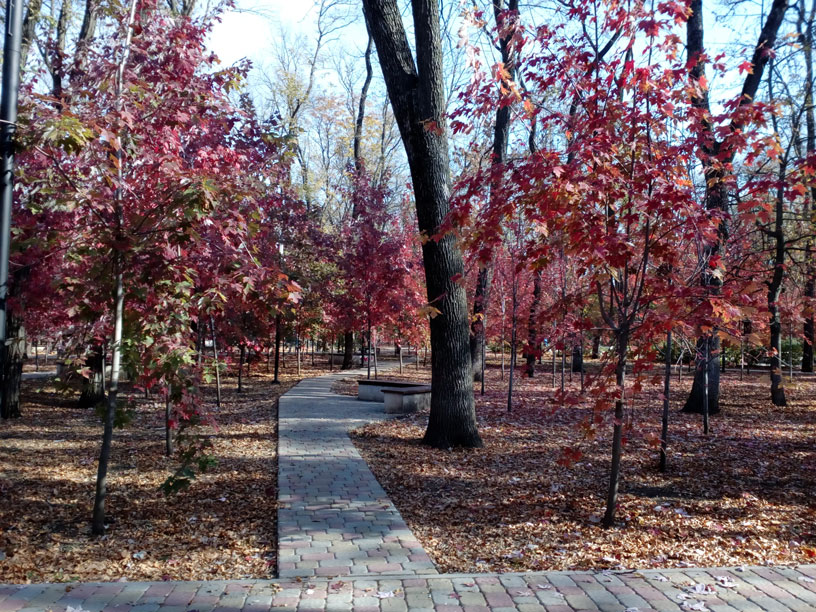 This bird feeder is made from the hollow of a tree.
I really liked it, someone made it with love.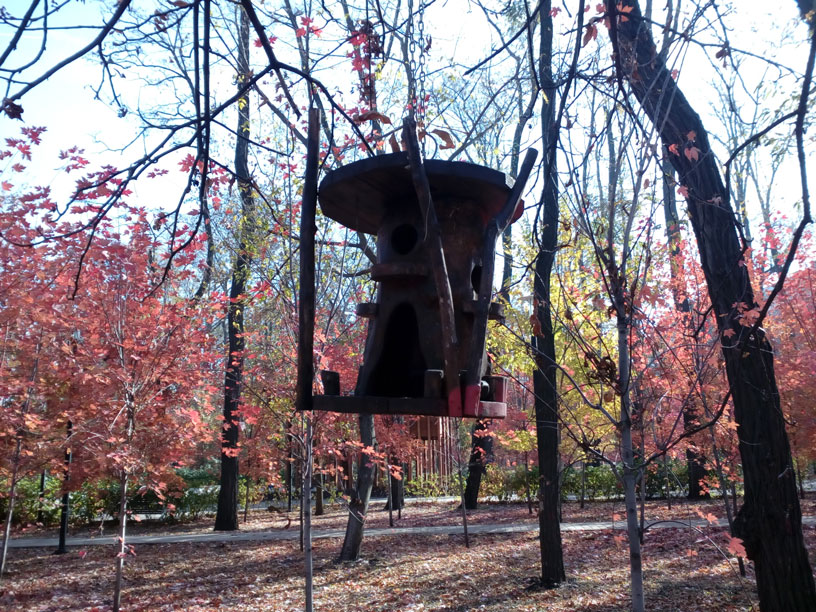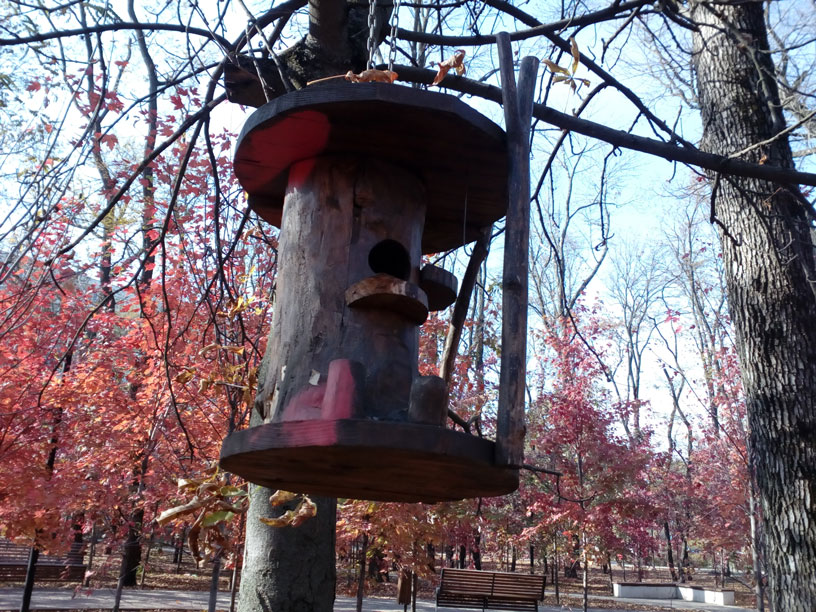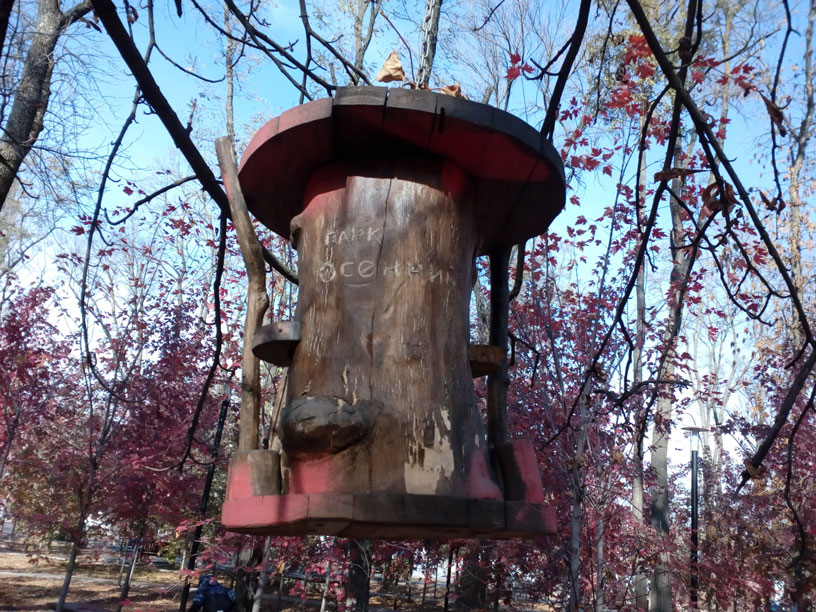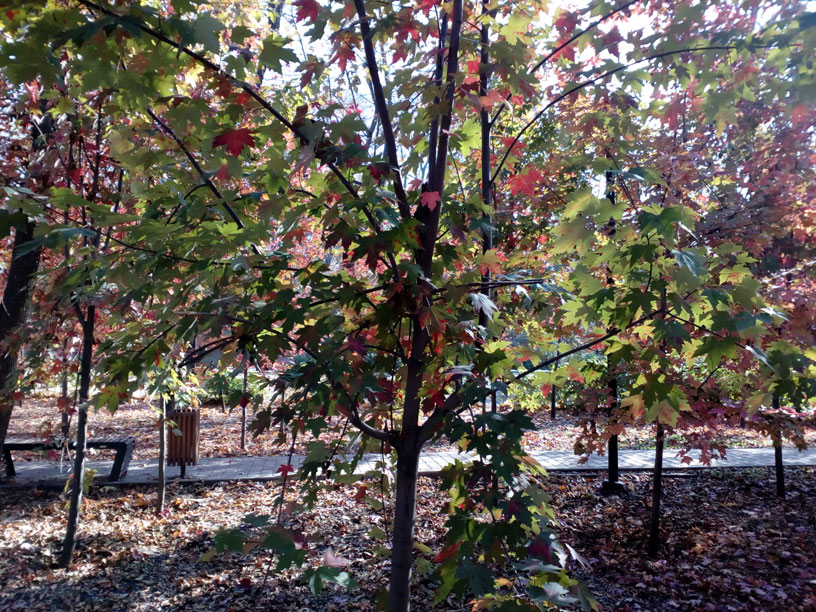 Children have a place to play, of course, this is not the only complex, there is also a playground that I will show next time.