Stone Dolman next to the Druids Temple folly in North Yorkshire. Processed in Photoshop CS6 using HDR toning option in 'image' 'adjustments'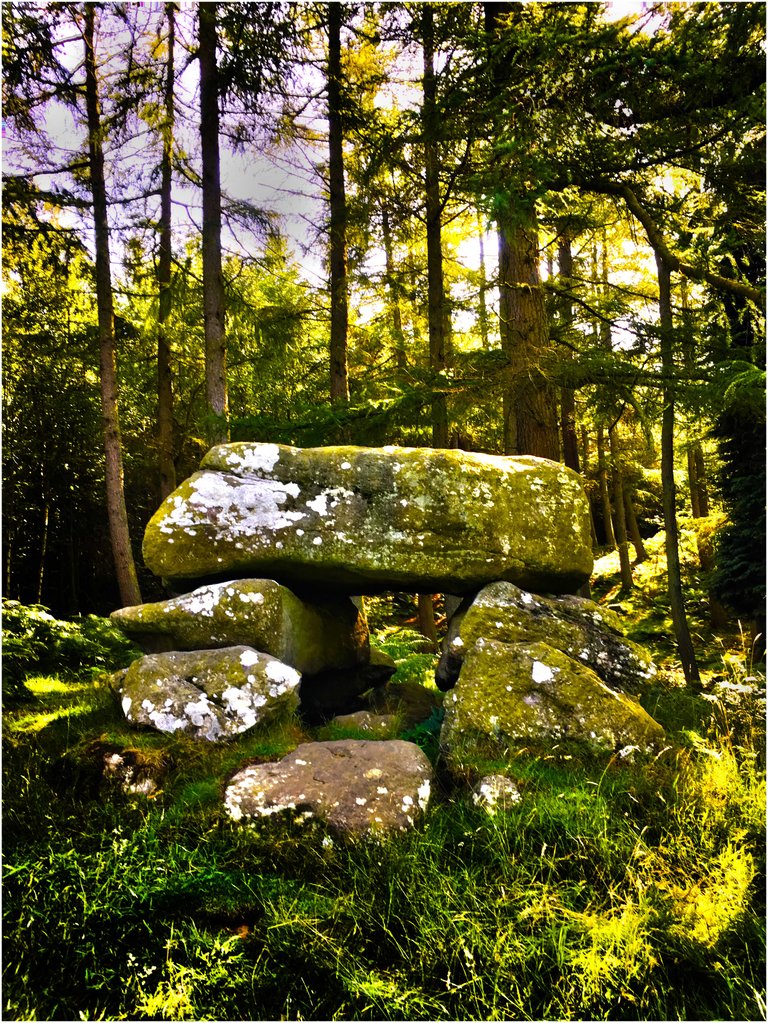 HDR toning is not true HDR, it only requires 1 image instead of multiple exposures, even so it gives a good HDR simulation.
If you would like to learn how to do a true HDR photograph then follow th instructions in this link :
https://peakd.com/photography/@pcste/carrot-in-hdr-allotment-series-with-simple-instructions-on-how-to-do-a-hdr-image-in-cs6
If you like my posts or find them helpful, please help me to cover my witness server costs by Voting @pcste for witness.
currently it costs me more to run my server than i get back.
If on peakd or leofinance, click on 'approve witness' at the top of my page.
or on hive
https://wallet.hive.blog/~witnesses
scroll down the page and enter pcste into the 'vote' box (don't use @sign) then click vote.