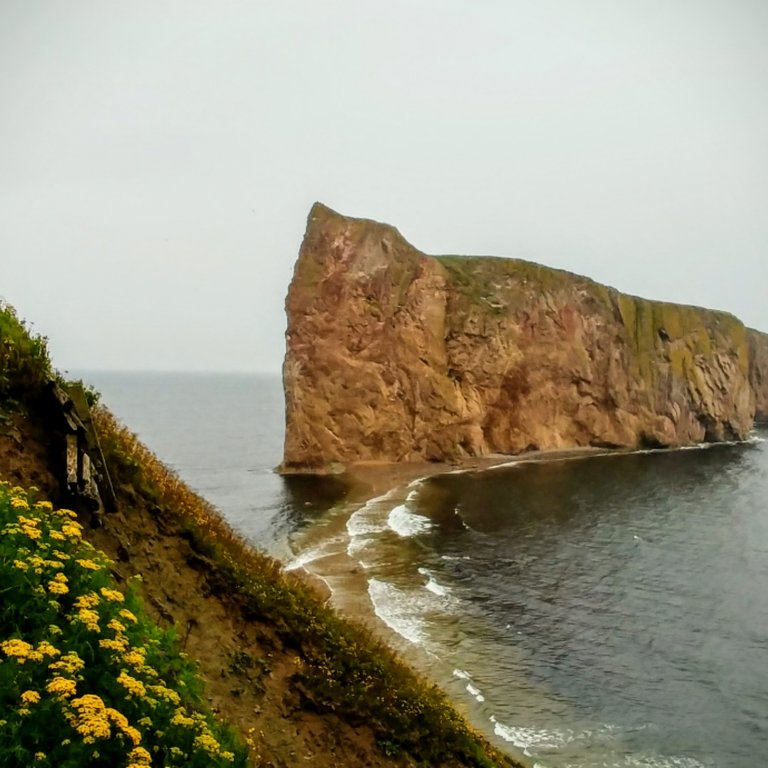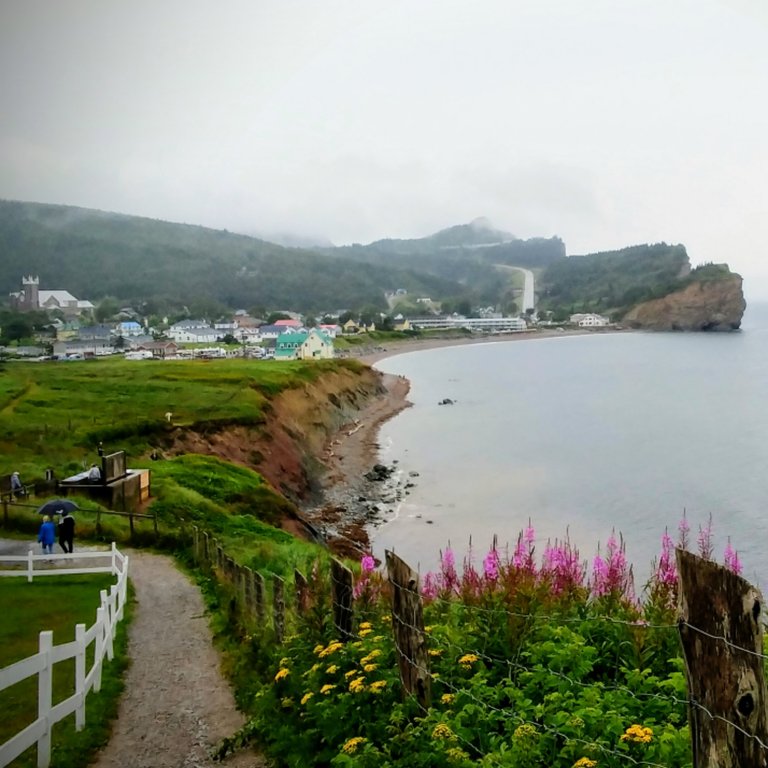 ---
People say one cannot say he has been to the Gaspé peninsula without seeing the Percé Rock, literally the pierced rock, a huge natural formation that looks like an arch. It was named as such by Samuel de Champlain, the founder of Quebec City.
Well then, we did see it. It is impressive indeed even though we only saw it from ashore since it was raining hard and we did not have the courage to suffer the boat tour.
In fact it was raining the whole day so the time spent in the car from Bonaventure and back (more than 4 hours) was not that great. Given that the road follows the coast I have no doubt it is a pleasure when the weather is better.
Even seeing the rock would have been slightly underwhelming under these conditions, if not for one major thing: we ate at the Maison du Pêcheur, a renowned but affordable establishment facing the sea in Percé. I have to admit I ate there one of the best pizza (with salmon) I've ever eaten. They had a pizza oven and it sure helps a lot in creating excellent ones. Highly recommended place.
Also the Mont Joli where I took the pictures gives a good overview of the rock, but also of the city.
---