Hi there.
Hope you are doing great 🌼
I'd like to share with you some photos that I took yesterday of this beautiful angelfish. I went shopping and stopped at a vet shop to buy food for Max. There were 4 large fish tanks and in most of them, there was much vibrantly colored fish, except in the tank where this fish was, where there was this fish and few others. I was struck by its silvery color as it stood out in low light.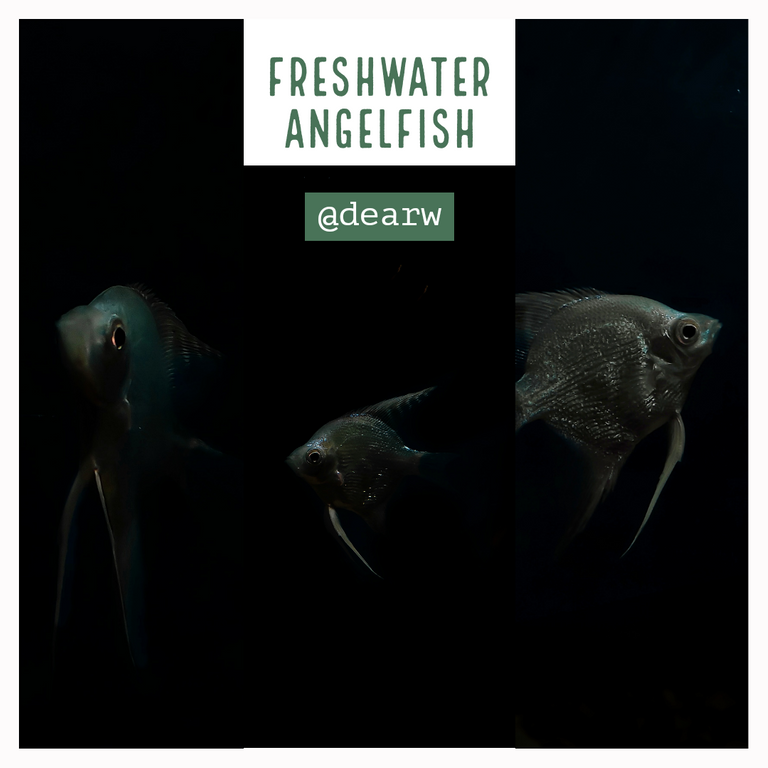 It is said that having fish as pets is good for your health as it generates a relaxing and calming effect.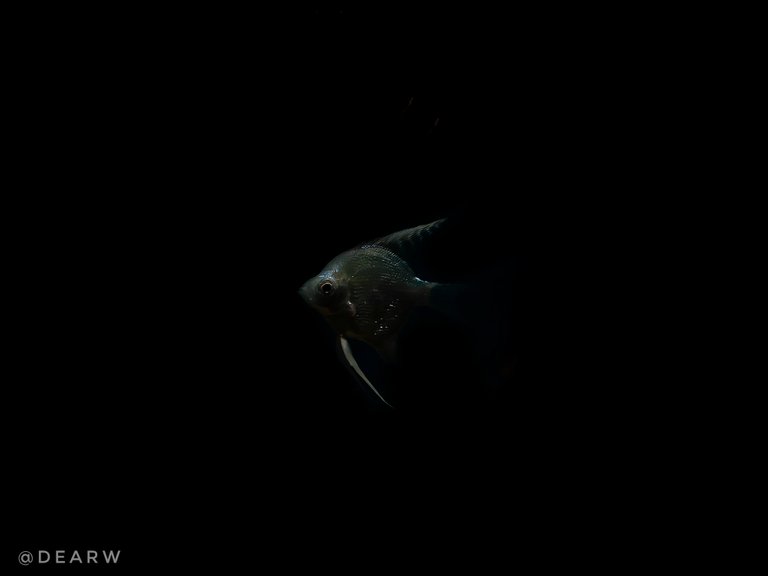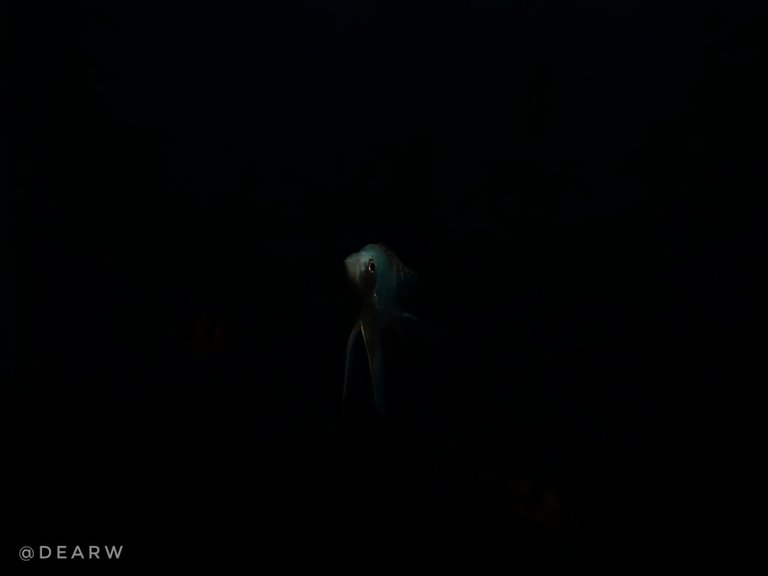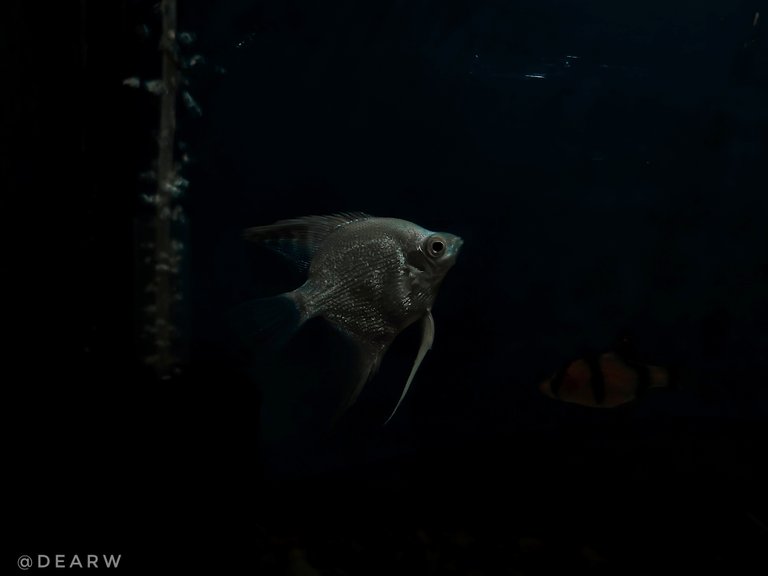 Thanks a million for stopping by.
Lots of love,
W.
---
Photos of my authorship shot with a Redmi Note 10 | Dividers designed on Logopit Plus | Footer Designed with Canva
---