I mean come on, you could have at least asked!
The Internet seems still to be the wild wild west of the intellectual property. Here I share the pain of a creator.
Ready for a long-overdue rant? 😤🤣 I am not an angry person so don't expect explicit language. There is useful information I hope here as well - no worries.
Today I want to talk about plagiarism. In this special case about my work taken without even asking me and using it to their liking.
There are a few nuances to the way people steel images. When used for promoting their business or insinuating it as their work it is especially painful. I am not being reimbursed for my work. Traveling to the place. Carry my equipment and be lucky with the weather. so many things that get you a cool image or maybe not. Here I will not even touch on the topic of Facebook, Twitter, Instagram, and Pinterest. There is no honesty and legal understanding and reward for the actual creators in the space.
I find it so awkward knowing that in some cases I would even allow them to use my images because I would support the project and my work would fit.
Not saying nonprofits should steel images - they should ask as well. But it does not hurt so much. Yet what's often missing is my name. All this work that went into. At least the recognition would help. Maybe someone hones and descent would like to purchase some of my work. It would be the right thing to ask me and state the artist. So much I can ask. Don't you think?
Even a small blogger or videographer or artist, also knows exactly what it means when their work is being stolen.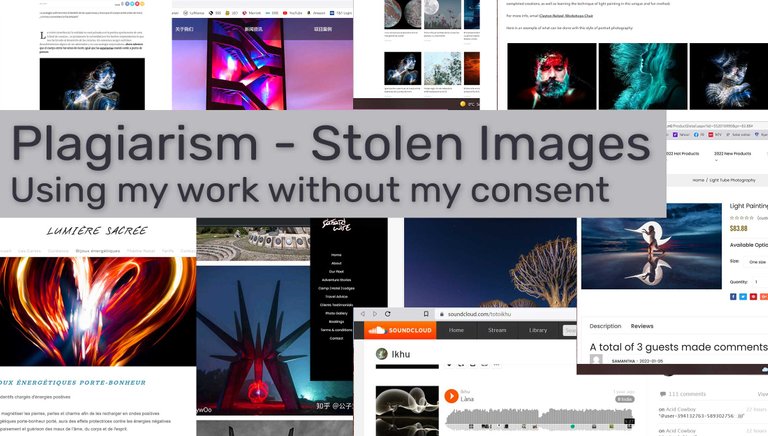 How do you find your images being stolen?
I use 3 different services and ways to do that.
1. Copytrack
is a wonderful service. It can not find and trace everyone but it's pretty good.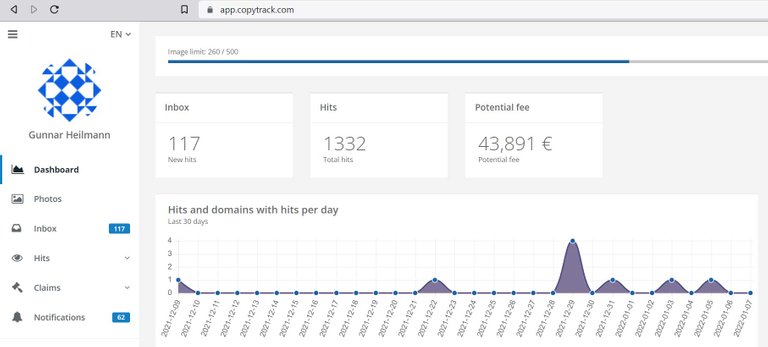 You can upload a lot of images for me it's 500 images. So you may be surprised by what images are being used by others. So I created a couple of folders to keep track of what I am searching for.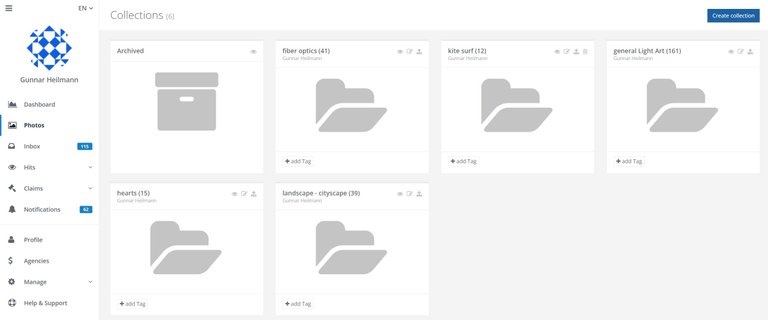 You can hand in a claim and then copy track takes a share if the claim is successful. The beauty here is without any investment up front. It finds some images but not all. If you find out some you can also do it manually.
The better alternative is here.
2. Plaghunter.com
For free you can upload like 10 images. So you have to choose. After that, you will need a subscription fee that is not worth the deal when you are a normal person or a hobby photographer like me. A lot of images are stolen on Facebook or Youtube etc. Most claims can never be settled in a settlement license for you. So the success rate is limited and you would need a lot of images that are being stolen and successfully claimed licenses.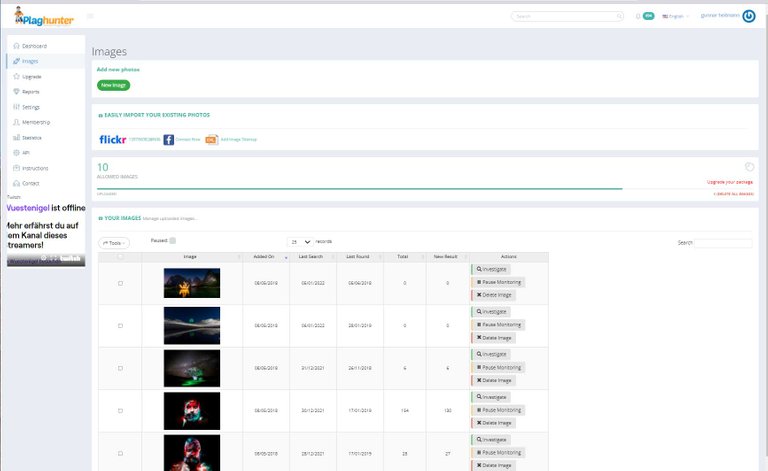 Since I can't upload more images I change some images and tracked these. Then I got tired of it. If you can follow up it becomes useless. I wish Plaghunter would work more like Copytrack and have the ease of use. Still worth checking out.
One image I had was more than 900 times stolen. WTF!
This one here: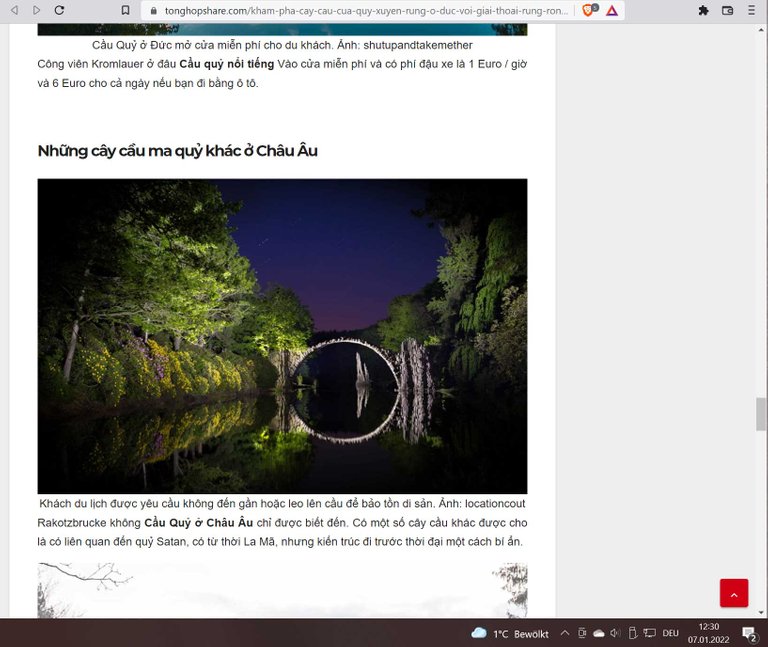 Tongshop what?
3. Google image search.
Well, that is super easy. Just click on the little camera icon on the right of the search bar and upload your image. Bam here is the sources who use that image.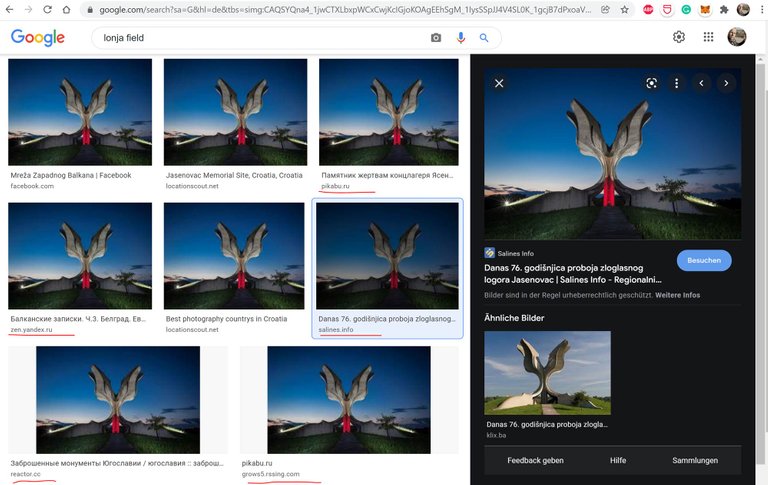 Being a lawyer and hobby photographer could be a super nice combo.

Want to see some more interesting examples that I found?
Alberta Camera Club
Lets start with an easy one.
Using my work to sell one's workshop better? Here is an example of someone offering a workshop. Looks like they can not provide their own work examples to attract attendees. Hey, ask me and potentially invite me!
I would probably have donated my work to help people play and practice Light Painting in Alberta.
I don't even know how the workshop went. 10$ is a fair deal. Is it?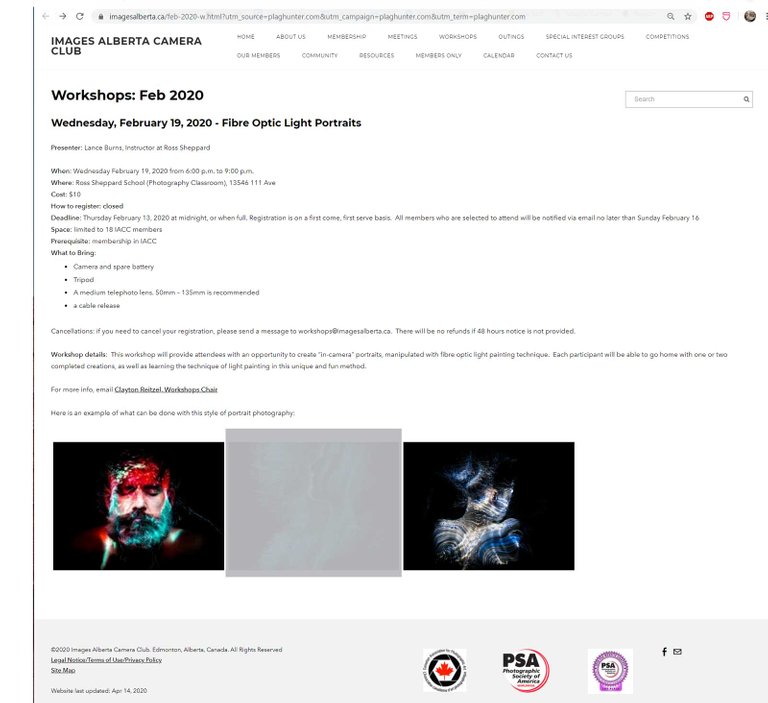 Of all people they should know what intellectual property means and how images have to be licensed and should also teach it. Foremost lead with example.
I also don't know Lance Burnes, he seems to be the host of this lecture. He never reached out to me ever. Contact me comone appoligize! Super simple!

Mr. Location Scout
Someone who actually apologized afterward was Mr. Location Scout
Of course, he knew it was a shit move!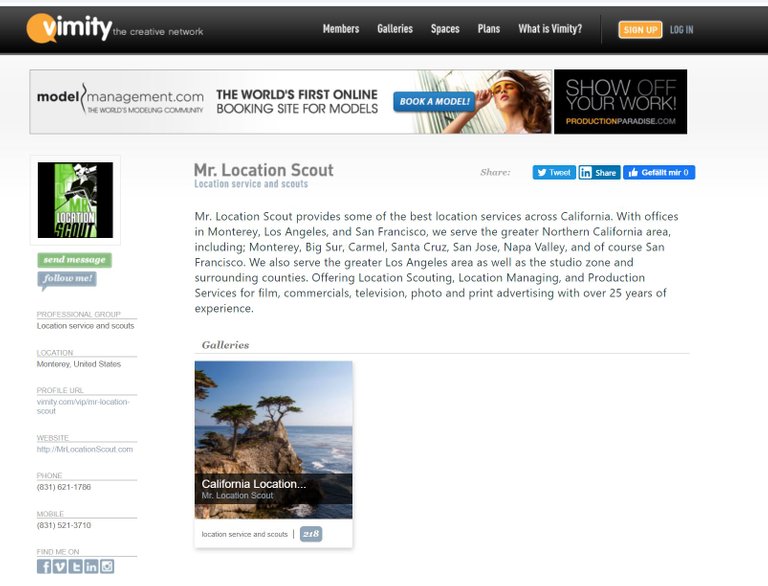 Selling my art
The worst is making money straight of stolen art.
"warehouse' Scam
The stuff that makes you angry is when someone is actually selling your work and I am not part of the deal. That sucks. Not only for me but also for the people who think they are supporting me. Even worse when they are being potentially fully scammed.

This stuff really makes me angry and I wish I was a hacker to fight this injustice not only against me. So many artists being f..ed

Take my art and make it look sh.t
Why are you guys doing this to my images? Taking is one thing then f..ing it up makes it even worse. It hurts my eyes!

Man there almost sooo bad it becomes funny! What should I do sue all of these people? No way.


Using my art in advertising?
That's almost like selling my art just cutting the middle man. I found a few results on that end. Way too many for my taste.

It does make sense to a "Lighting Company". Runchang Lighting from China care about my intellectual property as much as 😤
Lets take it as a compliment.

The innocent blogger?
There are so many honest bloggers. Especially here on Hive I witnessed the great attitude towards plagiarism. It is been called out immediately and results in downvotes. But then you find some that simply don't care.
What are the current bots working on that? There used to be a profile called Steemcleaner.


Bloggers move around and more or less live on the internet. They should know the etiquette and how to behave with intellectual property. Well, some are just really not aware or super stupid and or ignorant. NOT COOL guys!
Try to reach out maybe you can use my images. I am actually relatively easy to find. I found you guys!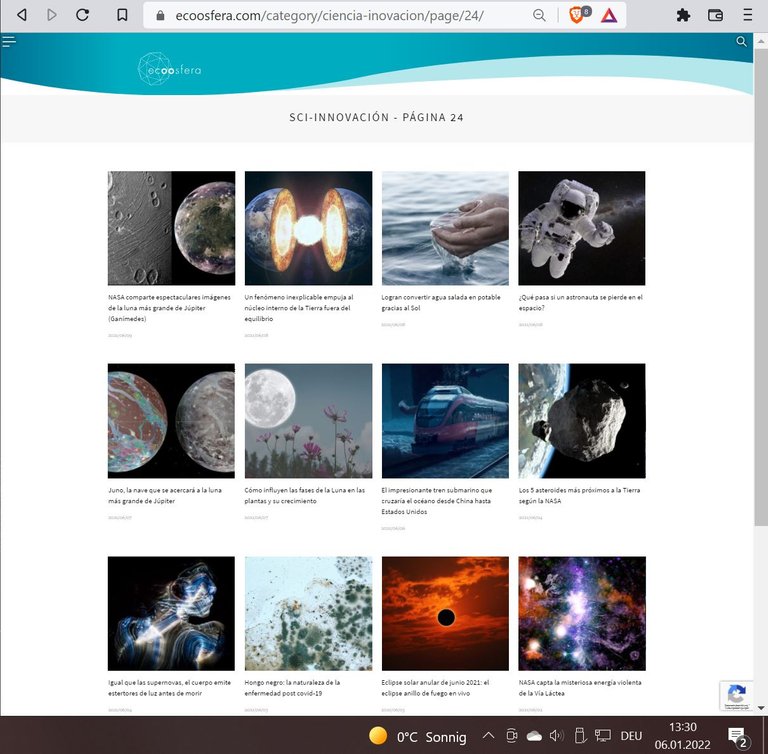 Wallpapers?
There is a set of pages that steal my images and offer them as wallpapers. I can only assume the motivation. What people do for traffic top place advertising, I guess.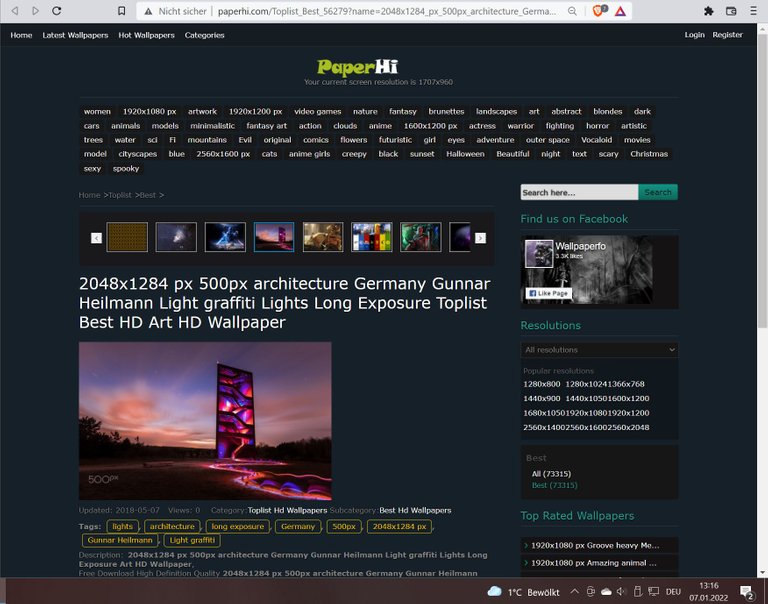 🙏 At least it has my name there 😎


Profile pictures
That's almost cool and funny. Not sure what my neighbor thinks (he is the one in the Light Painting)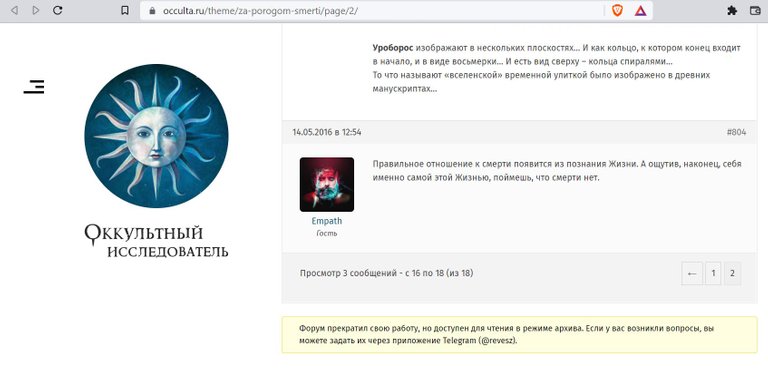 Here someone loves the face of my neighbor and what I did to it with my light tools so he used it as his Profile Picture.
Also NOT COOL man! You should absolutely ask Daniel to use his face as yours.



There are better ways: Ok where is the good story? My work has been purchased by Nikon learning pages and also by Lonely-Planet to just name two. But I also donated my work to projects I like. The Band Kilombo approached me and ask me if they can use one of my images for their album. YES so much yes that was so cool. I love collaborating and seeing my work getting out there.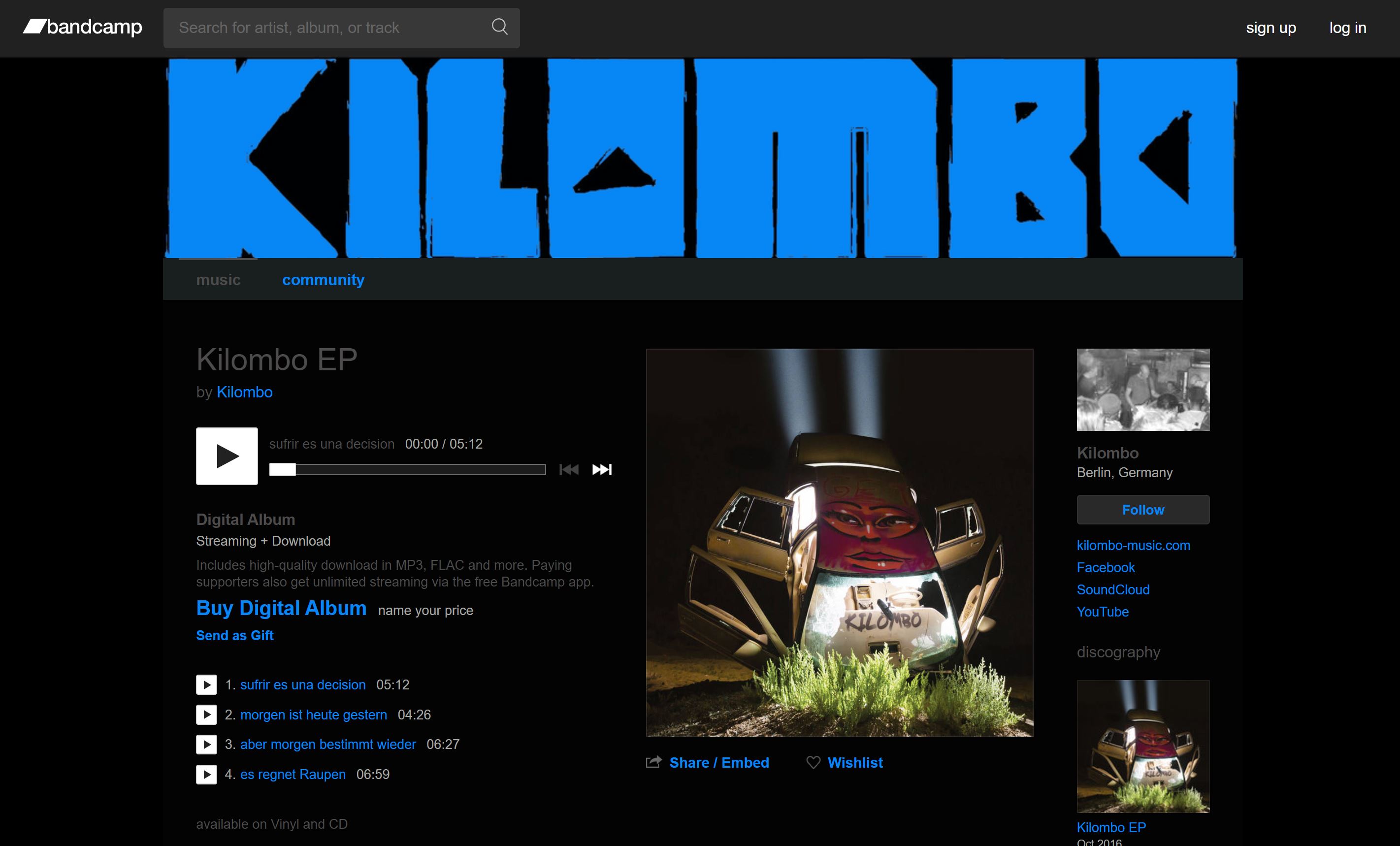 Please just ask me if you are interested in my work and we will find a deal that suits both of us very likely.

Even in the space NFT's it starts. People use someone else's art and try to sell it as their NFT's. In the process, I wanted to identify myself as a verified artist and Rarible denied me 3 times, them apparently being afraid I might not be me.
Find my NFT's here and let us help to solidify my work as an artist.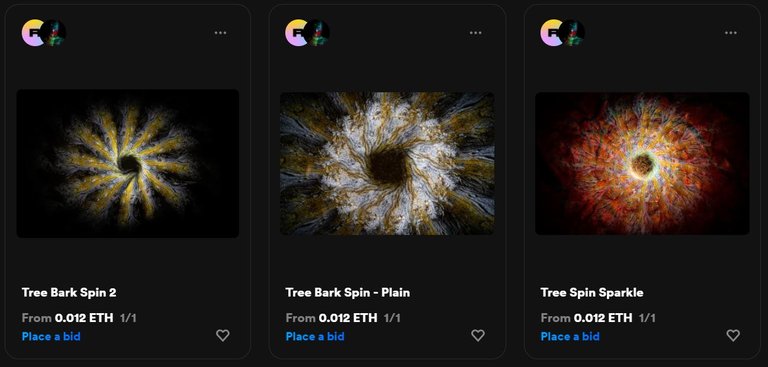 I really would like to hear and read what you guys think. What are you doing against plagiarism in your work?
It is not clear to me how the blockchain can solve that. We are working in the space between traceability and identity and data privacy. My identity is clear and one can find what I created. Thanx to Hive most of the work is traceable to this chain. Others still just use a quick screenshot. Well, I am curious how this space will develop further for artists to grow. NFT'S are already such a cool chance for artists like me. If it wasn't for finding the visibility.
WOW, this was supposed to be a quick easy post then I went to the length of looking around for some examples and boom 1300+ words. Sorry guys I hope you don't find yourself in this but if you do please comment and share what you are dealing with.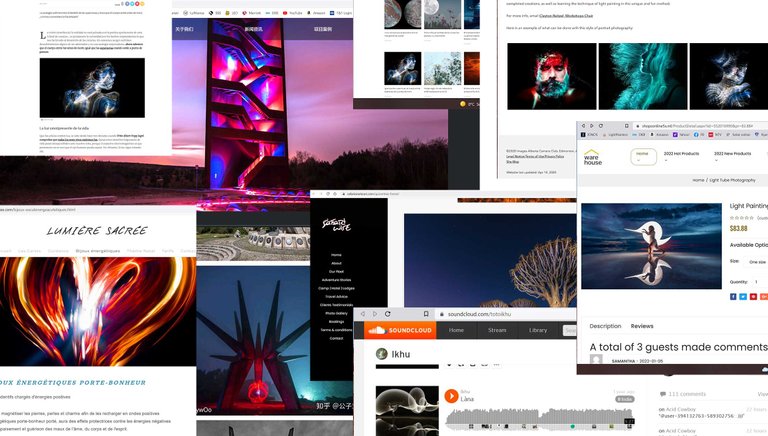 I hope you found this article interesting. If you have more questions please do not hesitate. I am happy to share my knowledge.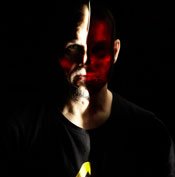 Gunnar Heilmann Photography
If you are interested in more of my art please also see:
My NFT'S on Rarible
Website YouTube Facebook Page Instagram Feed

Since I am one of the cofounders of the LightPainters project, I also help and support the Light Painting community as a curator - not only on the Hive.
We are Light Painters

To help and support the LightPainters community here on Hive I would appreciate your delegation of HivePower. Any amount is appreciated. It does not require much to get started, we are happy for any gesture.
How to delegate?
Delegate 50HivePower, [50HP]
Delegate 250HivePower, [250HP]
Delegate 500HivePower, [500HP]
Delegate 1000HivePower, [1000HP]
All the Hive Power will help to upvote the artist's contribution as part of the LightPainters community.
If you feel like light painting could be interesting for you, feel free to check out this crazy bunch at LightPainters on Hive: @lichtkunstfoto @fastchrisuk @fadetoblack, @stepko, @yo-hoho, @oddballgraphics, @martbarras & @rod.evans.visual
Thank you so much!